As farmers and ranchers continue to face unprecedented challenges, it's important to hear directly from them about how the COVID-19 pandemic has impacted agriculture. How are farmers keeping us fed? What changes have they made on their farms for the safety of their family and workers? How have food supply chain disruptions interrupted their operations? How have they pivoted their businesses to adjust?

To find out the answers and more, hear straight from them, America's farmers and ranchers. 
 
From the Farm Gate brings information to policymakers, the media and the public. From the heartland to the coasts, take a moment to listen to our farmers and they discuss the challenges they face and how they are overcoming them.
FROM THE FARM GATE: SUSTAINABLY BREWING WITH MILKHOUSE BREWERY AT STILLPOINT FARM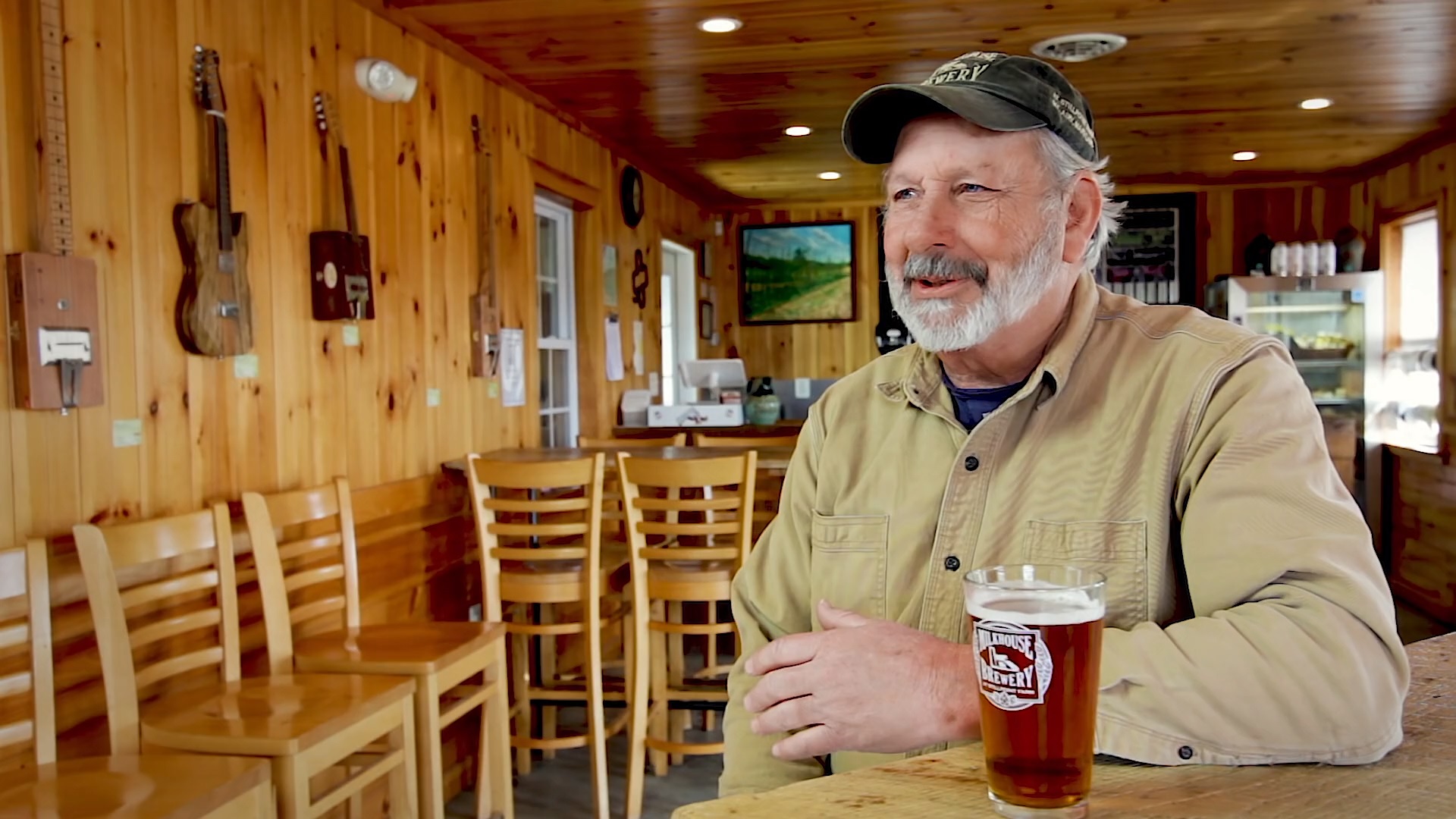 A home brewer since 1972, Tom Barse runs Milkhouse Brewery at Stillpoint Farm in Mount Airy, Maryland. Grab a pint and learn how Tom turned his passion project into a full-scale brewery.
Tom shares an overview of his sustainable hops and livestock operation, how he sources local product for his brews, and provides tips and tricks for choosing and brewing your own beer.
From farm to tap, Tom and the folks at Milkhouse have a great story to share!  
FROM THE FARM GATE: RIDING THE TIDES WITH GOOSE POINT OYSTERS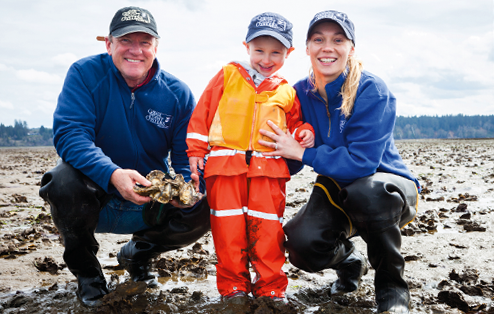 Hop on board with Goose Point Oysters to learn more about the Nisbet family's oyster farm!
Coming to us from the Wilapa Bay in Washington State, Kathleen Nisbet demonstrates how her family uses climate-smart ag solutions to sustainably farm their oysters and how the COVID-19 pandemic has impacted the industry.
She also demonstrates how to choose and shuck your own fresh oysters! Watch the video above or listen here.
FROM THE FARM GATE: COVID-19 IMPACTS ON FARM TO TABLE FARMERS
Thanks to those who joined us. Listen to the panel here.
Moderator

Erin Pirro
Farm Credit East
Certified Agriculture Consultant 

Erin Pirro has been helping farmers large and small make their businesses run better since 2001.  As a Certified Agricultural Consultant for Farm Credit East with a background in agricultural economics, Erin's focus is on benchmarking and profitability improvement because sustainability means economics, too! 

Profitability is an essential element for the next stage of Erin's work, in which she guides family businesses through transition, whether that's growing the business, adding (or discontinuing) an enterprise, or bringing the next generation.  Erin works with clients to identify goals, facilitate discussions and coach them through the steps for successful implementation.   In short, she's your catalyst: the element that creates the spark to move forward.
 
And best of all, Erin understands these things from both sides of the table.  At home, her small family farm raises and markets sheep and wool products in southern New England.

Panelists


Alexander Ball
Old City Acres
Owner, Belleville, MI

Alexander Ball is the owner/farm manager of Old City Acres. He started the farm in 2013 with the simple goal of growing high quality food for those in his local community. Besides farming, he enjoys backpacking, kayaking, and watching movies. If you come to any of our farmer's markets, you will see him there bright and early ready to sell produce with a smile.
 

Trevor Hoff
Local Homestead Products
Owner, New Windsor, MD

Trevor Hoff of New Windsor, Maryland owns and operates Local Homestead Products, an "on-farm" market with his wife Victoria. Established in 2011, Trevor's business began as a small produce stand off the side of the road, catering to locals visiting for fresh products. Since then, the market has grown to not only include their own produce, but the couple also raises their own line of beef, pork, chicken and turkey. Trevor serves as a member of the Maryland Farm Bureau, and the Carroll County Agricultural Advisory Board, and is a member of MidAtlantic Vegetable Growers. You can find them on Facebook and Instagram.


Kelli Johnson Campbell
Johnson Family Farm Fruit and Vegetable Store
Co-Owner, Hendersonville, NC

Co-Owner of Johnson Family Farm, a produce stand and market specializing in local products. Kelli is the eighth generation working in the produce industry in Hendersonville, North Carolina along side her father and sisters. 
FROM THE FARM GATE: COVID-19 IMPACTS ON RURAL HEALTHCARE AND BROADBAND
Thanks to those who joined us. Listen to the panel here. You can watch the video of the panel here or click the link to the recording.
Kevin Oliver Sr. 
CoBank
Lead Relationship Manager

Kevin Oliver Sr. currently serves as a Lead Relationship Manager and Managing Director for CoBank in the Communications Division of the Rural Infrastructure Banking Group. Kevin has been with CoBank for over 15 years serving rural communications providers in the Southeast primarily in the states of Georgia, Alabama, Tennessee, Kentucky and Florida. Kevin earned his Bachelor's degree from Morehouse College and has a Master of Business Administration degree from Georgia State University.  Kevin resides in Atlanta, Georgia with his wife, Crystal, and three children; Olivia, Kevin Jr. and Taylor Ann.  

Panelists

Catherine Moyer
CEO
Pioneer Communications, Ulysses, KS

Catherine began her career at Pioneer in 1998 in customer service. She left for law school at Washburn and returned in 2002 as the Director of Legal & Regulatory Affairs. She took over as CEO in 2012. In her spare time she enjoys hanging out with her husband, Kevin, and their Great Dane, Brue. She also enjoys running, traveling, and trying new foods and cuisines. Catherine stays busy serving on multiple boards. To name a few, she is the Chairwoman of the Kansas Lottery Commission and sits on the CoBank and Farm Credit Council board of directors.

Rick Breuer
CEO/Administrator 
Community Memorial Hospital, Cloquet, MN 

Rick Breuer is a healthcare executive with over 28 years of experience in leadership roles spanning various healthcare settings. Rick is currently the CEO at Community Memorial Hospital and Sunnyside Health Care Center in Cloquet, Minnesota, where he has been since 1999. During his tenure, CMH has more than quadrupled in size and scope of services, and is positioned as a regional provider of a broad spectrum of services. Rick also serves on a number of local and statewide healthcare committees and advisory groups advocating on behalf of rural, independent healthcare providers and the people they serve. Rick is also heavily involved in local education, serving on local higher education advisory councils and personally speaking to more than a dozen 8th grade classrooms in Carlton County each year through a Chamber sponsored program and to high school students throughout the region about healthcare careers on an annual basis.
FROM THE FARM GATE: COVID-19 IMPACTS ON DAIRY PRODUCERS
Thanks to those who joined us. Listen to the panel here. You can watch the panel here or click the link to watch the recording. 
Moderator

Amanda Durow
CoBank
Vice President, Dairy Specialist

Amanda Durow is vice president – dairy specialist for CoBank supporting dairy processing companies, dairy farmers, agribusinesses, and grain/farm supply cooperatives. Amanda also serves as chair of CoBank's dairy processing and production center of excellence. Amanda has a BS in animal science – dairy industry and MBA in finance from the University of Minnesota. Amanda and her husband are fifth generation dairy and crop farmers. 

Panelists

Ben Gingg
Triple G Dairy
Dairy Producer, Buckeye, AZ

Ben Gingg is the owner of Triple G Dairy, a 4,800 cow operation located in Buckeye, AZ.  Ben is a fourth generation dairyman and current Executive Board Member for the United Dairymen of Arizona.  Ben is the son of Conrad Gingg who was a visionary in the dairy industry.  The Gingg family has been dairying in Arizona since 1957.

John Knopf
Fa-Ba Farms
Dairy Producer, Canandaigua, NY

John P. Knopf is the principal owner of Fa-Ba Farms, LLC in Canandaigua, N.Y. Fa-Ba Farms is a dairy business consisting of 500 milking cows, 440 replacements and 850 acres of land devoted to forage production.

Greg Sabolik
Dairy Producer, Kensington, MN

Greg Sabolik is from Kensington, Minnesota (two hours west of Minneapolis/St. Paul) where he crop and dairy farms.  He obtained his agricultural engineering degree from North Dakota State University (NDSU) in Fargo, North Dakota and after graduation began his working career as an engineer at Bobcat International.  In 2000, Greg purchased his parents' 36-cow dairy. Five years later, Greg and his brother Gary purchased the crop farm raising corn and soybeans.  Over the past fifteen years, they've grown Bred & Butter Dairy to 500-cows and doubled the crop farm, Sabolik Brothers, to 1800-acres.  Bringing the next generation into the farm, Greg's niece, Danna, joined the dairy this past year in addition to her ag journalism pursuits.  Greg and is married to his wife Marisa who also works on the farm, and together they raise twin ten-year old boys, Ben and Jack.
FROM THE FARM GATE: COVID-19 IMPACTS ON FRUIT AND VEGETABLE PRODUCERS
Thanks to those who joined us. Listen to the panel here. You can watch the panel here or click the link to watch the recording. 
Moderator

Gary Van Schuyver
American AgCredit
Senior Vice President 

Gary Van Schuyver is a Senior Vice President, Corporate Banking for American AgCredit where he manages a $15 billion portfolio focused on food and fiber. The Corporate Group originates, participates and syndicates debt in the food and fiber sectors.  Primary industry covered include vineyard and wineries, forest products, tree nuts, fruit & vegetables, dairy and food processing. Gary has a BS Degree in Finance from Fresno State University and is a Graduate of the Pacific Coast Banking School. 

Panelists

Tobin Basore
TKM Bengard Farms
Vegetable Producer, Belle Glade, FL

Tobin J. "Toby" Basore  is a vegetable grower in Western Palm Beach County. He is an owner and manager of TKM Bengard Farms, LLC, a vegetable grower and packing company; and Cypress Cooling, LLC, a vegetable cooling and shipping company. He is an owner and President of TKM Farms, Inc., a vegetable grower and packing company; and an owner and senior officer of TKM Management, Inc. Mr. Basore is an owner and managing member of American Berry Company, LLC, a blueberry growing business. He is a Director of the Florida Fruit and Vegetable Association and serves as Chairman of the Florida Vegetable Exchange. Mr. Basore is a Director of the Wedgworth Leadership Institute Alumni Association, a graduate of the Wedgworth Leadership Institute and a member and past Director of the Leadership Palm Beach County organization. He was elected to the Farm Credit of Florida board in 2014. He is a member of the Credit/Lending Committee and the Governance Committee.

Sean Gilbert
Gilbert Orchard
Fruit Producer, Yakima, WA

Sean Gilbert is the President of Gilbert Orchards, a family owned, vertically-integrated tree fruit company that has been growing in Washington State's fertile Yakima Valley since 1897. Sean has been active in the daily management of the Gilbert operations for approximately 14 years and represents the 5th generation of ownership for the company. Sean also co-manages Sundquist Fruit. After earning a B.A. in History from Pomona College, Gilbert served various management roles in orchards, warehousing, and marketing. He currently represents the Yakima Valley's organic and conventional fruit industry on the Board of the Washington State Tree Fruit Association.

Savannah Gillis Turner
Gillis Farms
Vegetable Producer, Arrey, NM

Growing up within the agriculture industry has molded me into the person I am today. I am apart of the 5th generation of Gillis Farms and Desert Springs Produce. The legacy that began with my ancestors has also made it to me! 
FROM THE FARM GATE: COVID-19 IMPACTS ON LIVESTOCK PRODUCERS
Thanks to those that joined us for the discussion. If you missed the live event, you can watch it here or click the link to watch the recording. For additional context, check out the report authored by our moderator, Will Sawyer.  
Moderator

Will Sawyer
CoBank
Lead Economist, Animal Protein

Will Sawyer is lead animal protein economist in CoBank's Knowledge Exchange research division, where his focus is on providing market and industry research for the pork, poultry and beef sectors. 

Will has researched the food and ag industry for more than a decade and before joining CoBank in 2018, was executive director of animal protein research at Rabobank, analyzing the pork and poultry sectors across North America. There he authored works on a number of issues facing the U.S. and global animal protein industry including disease, trade, profitability and changing consumer trends. Prior to Rabobank, Will was an associate analyst at Credit Suisse where he covered publicly traded U.S. consumer food, animal protein and agribusiness companies.

Will holds a bachelor's degree in finance and a master's in accountancy from Wake Forest University. 

Panelists

 

Mike Boerboom
Boerboom Ag Resources
Pork Producer, Marshall, MN

Mike was born on a family farm near Marshall, MN. He grew up working within the diversified family farm and as time passed the farm grew and became strictly a pig farm. He attended University of Minnesota and graduated with a degree in Ag and Food Business Management. After graduation he spent some time working for a larger hog production system. In 2010 he returned to the family farm for join his parents Greg and Paula.

Over the next couple years his siblings Matt and Laurie returned to the operation as well and have now all become partners in Boerboom Ag Resources. With the inclusion of the second generation, Boerboom Ag has expanded, adding a feed mill, additional sows, row crop farming, and finishing space. Boerboom Ag also invested into Wholestone Farms, a pork processing company. This investment further integrating a portion of Boerboom Ag's production. Mike is now the CEO of Boerboom Ag Resources and leads a team of 45 employees and 40 contract growers. Mike also sits on the board of directors of Wholestone Farms.

Butch Sensley 
Sensley Farms
Poultry Producer, Farmerville, LA

Willie "Butch" Sensley was born and raised in Union Parish, Louisiana. His understanding of agriculture was engrained in him at a very young age, as he grew up on a farm. His father, Willie Sensley Sr. was a graduate of Southern University with a degree in Animal Sciences and worked at the LSU Extension Office. In addition to working at the Extension Office, he also had 8 broiler houses and 200 head of cattle, which is where Willie Sensley Jr. learned the ways of living on farm. Like his father, Butch graduated from Southern University in Baton Rouge with a degree in Agricultural Economics. After graduating, Butch was commissioned as a 2nd lieutenant in the United States Army. While in the Army, he spent 4 years in Europe. After leaving the army, he served an additional 4 years in the Army Reserves. When Mr. Sensley came back home, he worked at Lion Oil in El Dorado, Arkansas before he returned to Union Parish to start farming in 1988.
 
Mr. Sensley has always done more than just farming. At one time he owned and operated Dontrell Trucking Company which was a refrigerated trucking company that hauled poultry for the local integrator. He also owned Ever Rated Workforce, which provided labor for the local integrator. He currently owns Dontrell Investments. Under this company, Mr. Sensley built 105 homes for the community and local work force. 
 
Mr. Sensley currently owns and operates 21 broiler houses, a 600 head cow/calf operation, and a chicken litter business. The litter business consists of a service to other poultry farmers, where Mr. Sensley's operation will clean out broiler houses after the growers sell chickens, and Mr. Sensley will haul the chicken litter to other row crop farmers to use on their fields. 
 
Mr. Sensley is a member and Deacon at Bloming Grove Church and a member of the Claiborne Electric Board. 

Shane Tiffany
Tiffany Cattle
Beef Producer, Herrington, KS

Tiffany is president of Tiffany Cattle Co., Inc., a custom cattle feeding operation, Tiffany Holdings, L.L.C., an agriculture land holding company, and Tiffany Enterprises, L.L.C., a real estate investment company. He is vice president of Tiffany Family Farms, L.L.C., a farming operation raising primarily corn and wheat. Tiffany served as mayor of Alta Vista, Kansas, from 2014-2017 and was president of Alta Vista Grocers, Inc., a small-town grocery store, until 2017. He is an elder of High View Church and serves as a leader for the Flint Hills Men's Encounter. Tiffany was elected to the Frontier Farm Credit Board in 2017, and his current term ends March 31, 2022.