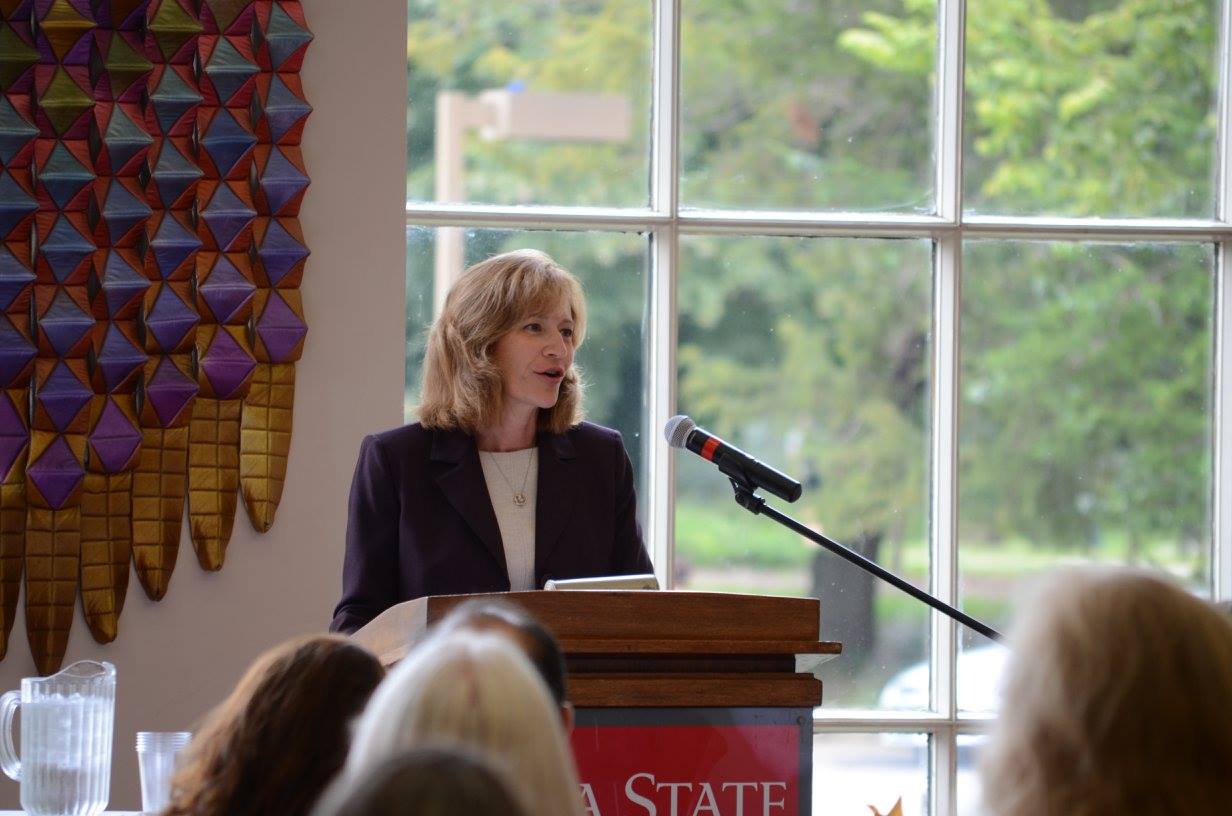 At its core, Annie's Project prepares women for success on the farm and in business by teaching them critical agriculture and financial skills. Participants use the knowledge they gain from Annie's Project classes to inform their decisions about their farm businesses and, ultimately, take on leadership roles in local agriculture organizations and their communities. In the words of Sharon Perry, a farmland owner and an active member of agriculture leadership network The Chicago Farmers, "Knowledge is power."
Simply growing up on a farm does not necessarily provide the knowledge necessary to run a farm. Traditional gender roles often mean girls growing up on the farm may be left out of conversations about agriculture and excluded from opportunities where they could learn through experience. Annie's Project aims to fill these potential knowledge gaps through its mission of educating farm women. 
For example, Debbie Finn, grew up on a farm and is now an elementary school teacher, college professor and owner-operator of a 950-cow dairy farm. When she started her own operation, she had an understanding of agriculture from her youth but felt she lacked the specific information she needed to achieve her business goals. Debbie said, "Lots of times I feel like you have ideas or your gut tells you something, but you need the backing to really know." Annie's Project gave her the information she needed to be a confident farmer. 
Annie's Project also helps women transition back into the agriculture industry. Sharon grew up on a farm followed by 30 years working in the corporate world. When she returned home to take control of the operation, she realized she lacked the knowledge to be successful. "My frame of reference came from corporate America and there were times, and still are some today, [when] principles that I learned in my career don't necessarily apply in the farming world," she said. Annie's Project allowed her to connect with a group of women who reintroduced her to agriculture through their diverse perspectives and experiences, helping her transition into her role as farmland owner.
The knowledge that women gain through Annie's Project helps them make informed decisions about what is best for their farms and businesses, even if it breaks from family conventions. Agriculture is a family business by nature, rooted in tradition. Yet, farmers must adapt to constantly changing social, economic and environmental factors, and the traditions of the past may not adequately address the issues of the present. Debbie said that Annie's Project empowered her to "give myself permission to do it differently than I'd ever seen my parents do it in their lifetime, simply because the circumstances in the industry had changed radically." By teaching women agricultural and business skills, Annie's Project prepares women to succeed as leaders on the farm and in their communities.