Seasons greetings!
Join us as we celebrate the Twelve Days of Farm Credit by highlighting our customers and the magic they bring to the holiday season. 
Much like Santa Claus, the nation's producers work around the clock to make our season bright. So, we're trading the calling birds in for twelve days of festive fun on the farm. And, although it's been said many times many ways, don't be naughty—be sure to thank a farmer this year.
Follow along on social media with the #12DaysOfFarmCredit hashtag! 
On the first day…
...of the Twelve Days of Farm Credit, we celebrate all things pie. From cherry or apple to pecan or pumpkin, we are thankful for those who supply our delicious pie fillings. Like Missouri Northern Pecan Growers, an organic pecan sheller and LLC comprised of certified organic contracted pecan growers. With the help of FCS Financial, Missouri Northern Pecan Growers process, market and distribute northern pecans across the country, as well as Canada and Europe, from their modern 40,000 square-foot facilities in Nevada, Missouri.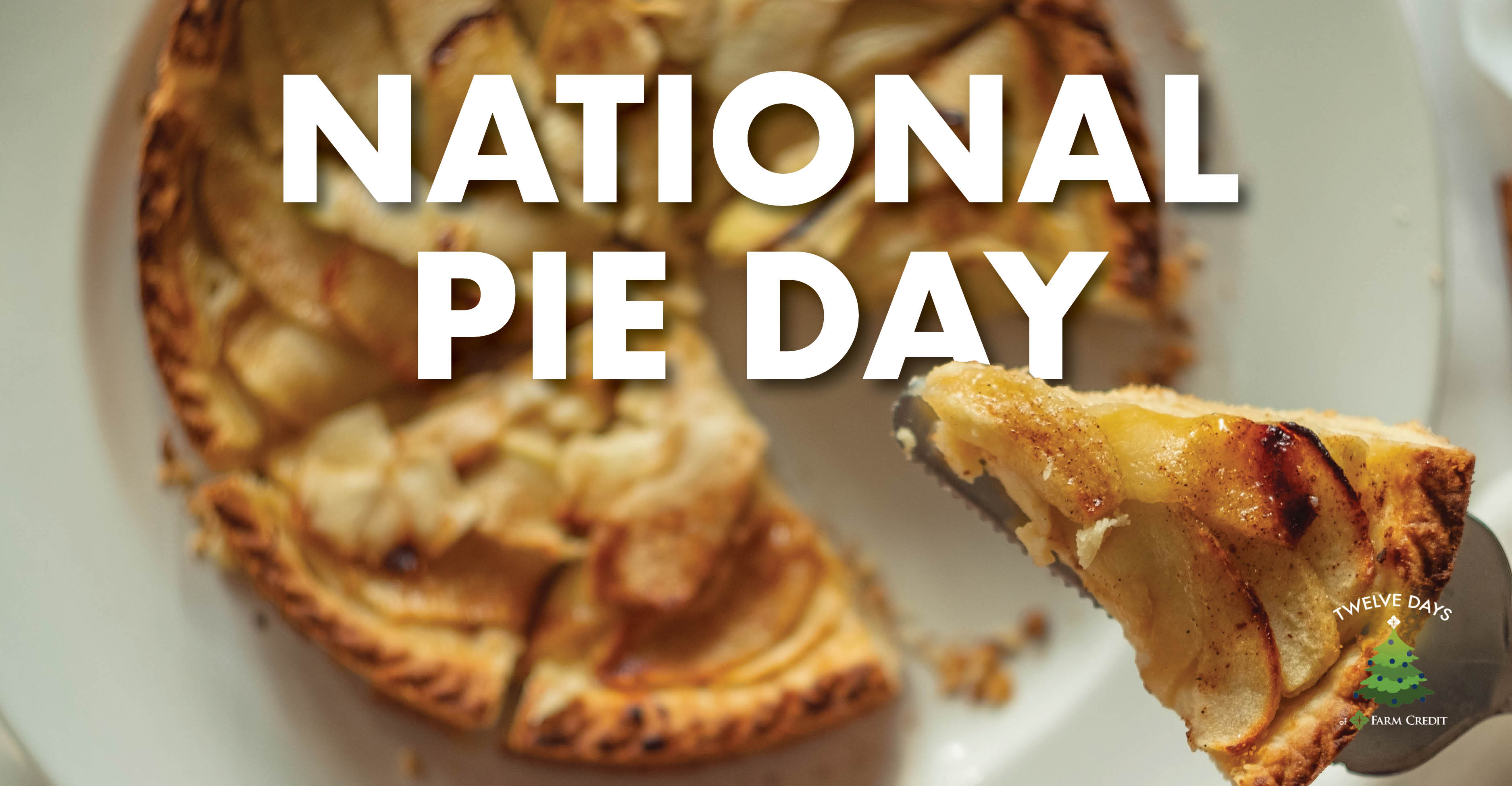 On the second day…
...we take a beat to celebrate #NationalCookieDay and ponder what Christmas would be like without milk for Santa's cookies. Thanks to producers like Franke and Annette Vollman, we'll never have to find out. With support from Central Texas Farm Credit, the Vollmans packed up their family in Luxembourg and moved to the heart of Texas to start their dairy operation, Volleman Family Farm, where they market and bottle their milk in reusable glass bottles.
On the third day…
...of our festivities and the last day of Hanukkah, Farm Credit wishes all a blessed Festival of Lights. Thanks to producers like Texana Olive Ranch, Jewish families can enjoy their favorite traditional foods for Hanukkah like potato pancakes and jelly-filled doughnuts—fried in oil of course. Learn more about Capital Farm Credit customers Stephen Coffman, his sister, Mary Rose, and her husband, Michael Paz, and how they're putting a different kind of oil on Texas' map. 
On the fourth day…
...we celebrate National Christmas Tree Day and the nation's Christmas tree producers for supplying the most iconic symbol of the holiday season. Christmas tree producers like Jessie Davis, Cale Smith, Matthew Horney and Russell Estes of Appalachian Christmas Mountain work year-round to ensure families across the nation have a tree for the holiday season. With the help of AgSouth Farm Credit, they look forward to growing their retail, wholesale and choose-and-cut operations.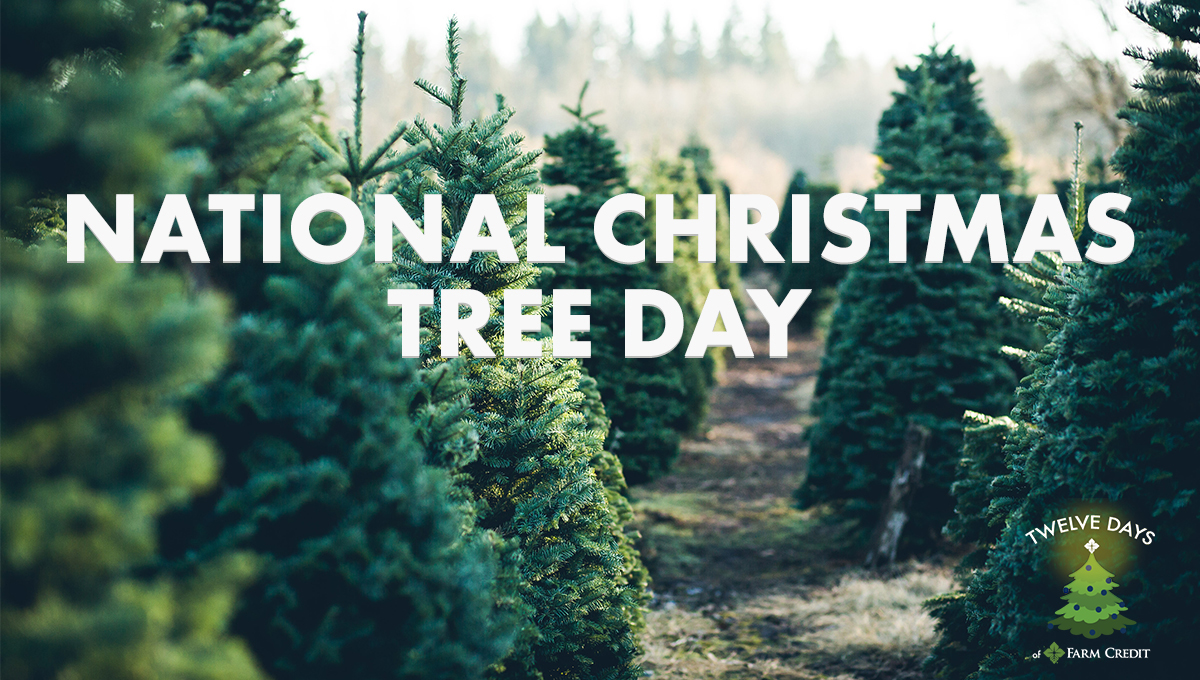 On the fifth day…
...we embraced the plethora of treats that fall into the pastry category. Thanks to the producers like Dee River Ranch for supplying the wheat necessary to make holiday treats. These Alabama Ag Credit customers not only ensure we have flour for our recipes but do so through sustainable, climate-smart practices.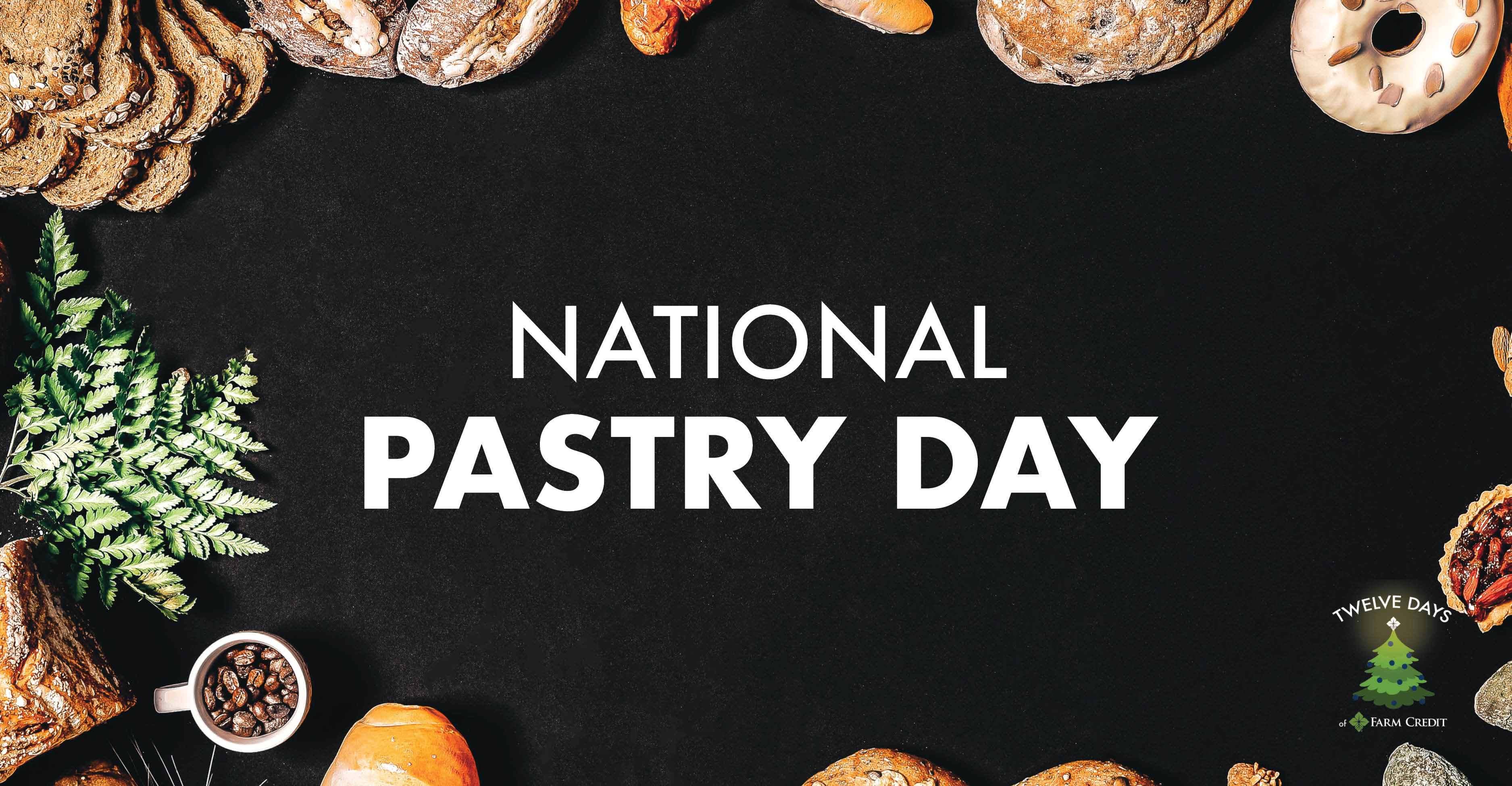 On the sixth day…
...we admire the official flower of the holiday season – poinsettias. These quintessential flowers are traditional holiday favorites and are available in more than 100 different varietals. AgSouth Farm Credit customer Carmen's Greenhouse grows poinsettias and hosts a "Poinsettia Paint" event each winter, where customers are invited to come out to the farm and paint their very own plant in celebration of the winter holidays. Thanks to growers like Carmen's Greenhouse who help make our holidays more festive.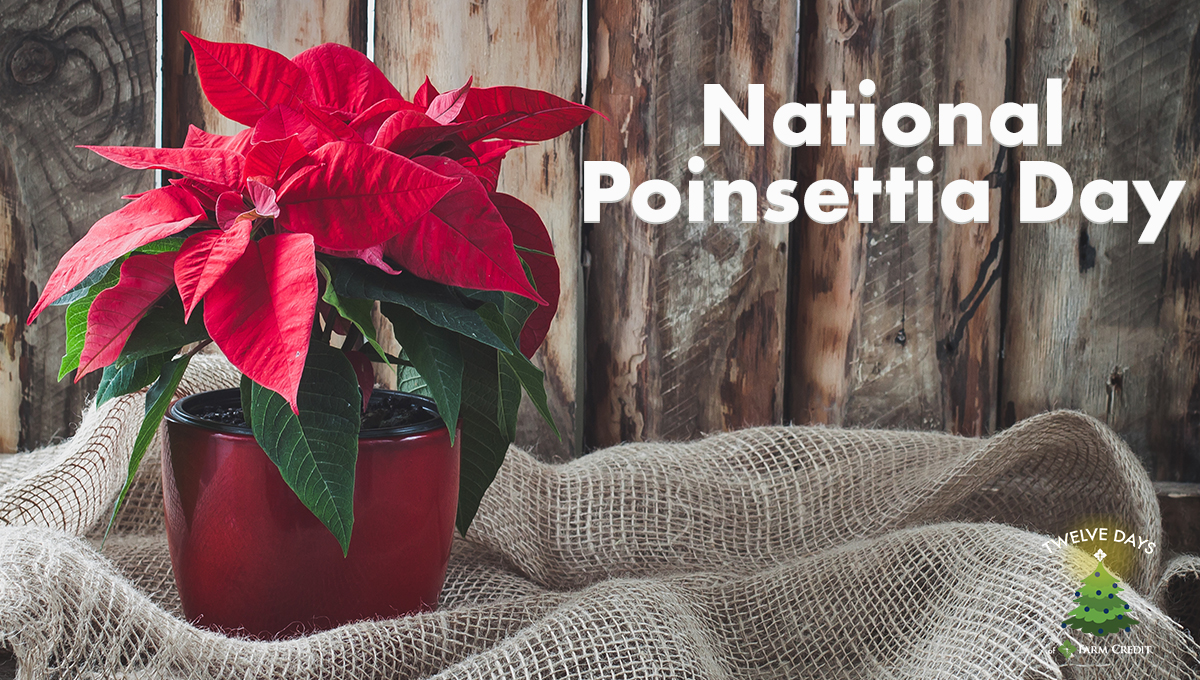 On the seventh day…
...channel your inner Buddy the Elf to celebrate National Maple Syrup Day! Thanks to operations like Happy Jack's Maple, the collective sweet tooth of the nation is satisfied. With the help of Farm Credit East, former police officer Jack powers started his own maple operation as a way for his newborn son, diagnosed with down syndrome, could feel included as he got older.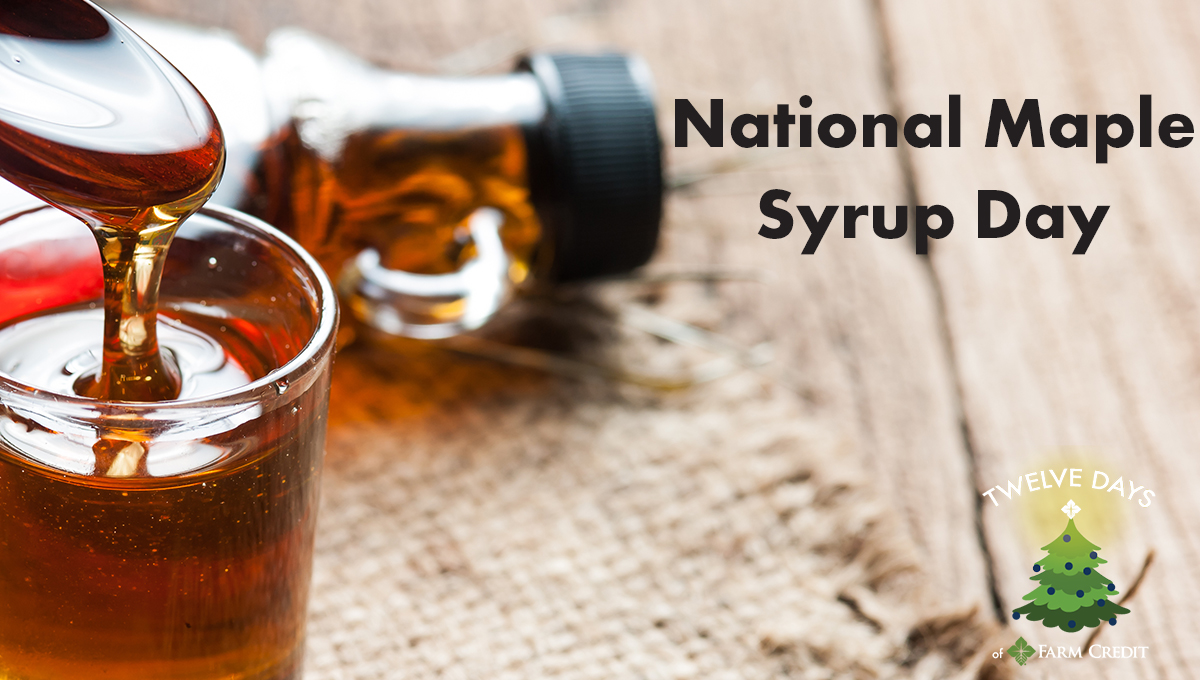 On the eighth day…
...raise a glass (of sangria) to Chappellet Winery! In 1966 Donn Chappellet made a career move when he left the company he started to produce wine. Today, with the help of American AgCredit, Donn produces wine on 320 acres in Napa Valley. Thanks for spreading holiday cheer!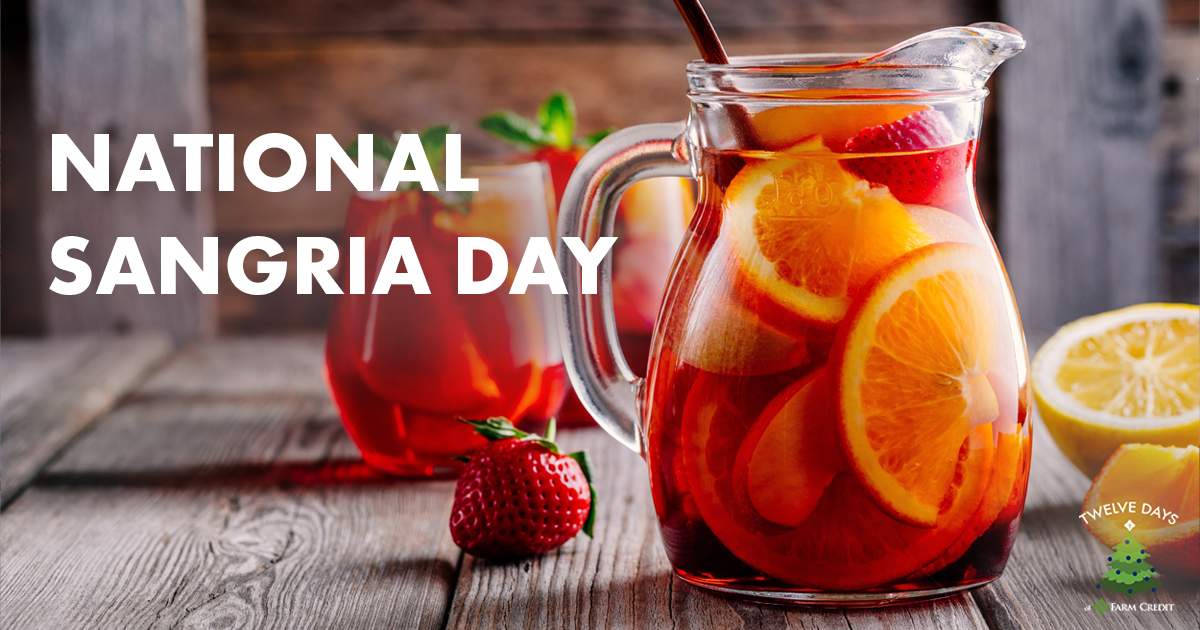 On the ninth day…
...brace for the first day of winter. And as we nestle up by the fire, with a hot cup of cocoa, of course, we pause to thank American farmers and ranchers for working day in and day out during the winter. Their indefatigable spirit is required for the 24/7/365/ job of growing our food, fuel and fiber.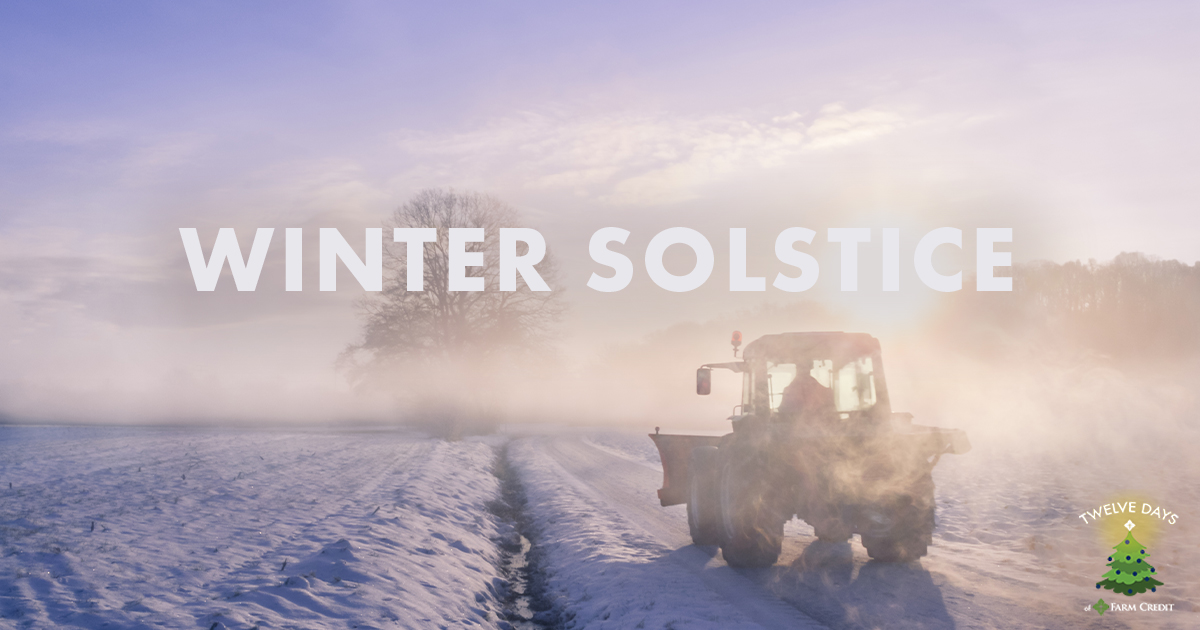 On the tenth day…
...toast to National Eggnog Day. According to the Old Farmer's Almanac, eggnog was George Washington's holiday drink of choice. Who doesn't love a glass of eggnog to get into the holiday spirit?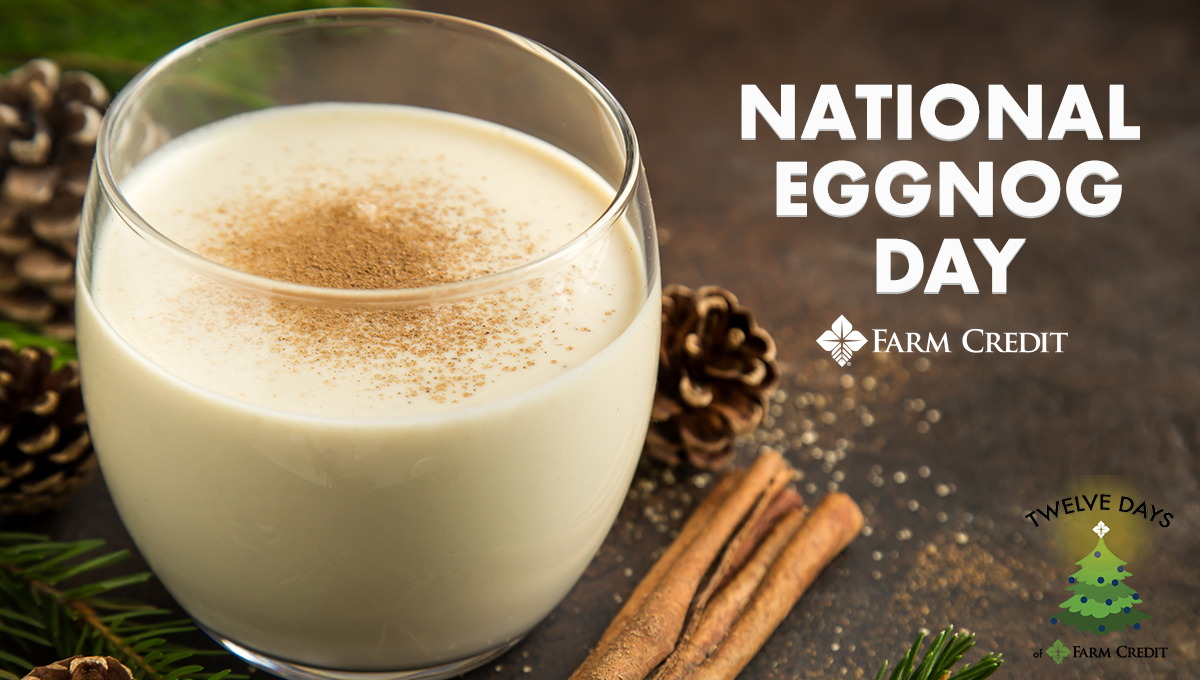 On the eleventh day…
...we wish you and yours a very Merry Christmas on behalf of Farm Credit. From the trees strung with popcorn to mistletoe hung with care, we appreciate America's farmers and ranchers for all they do to inspire a Christmas full of family, friends and good tidings.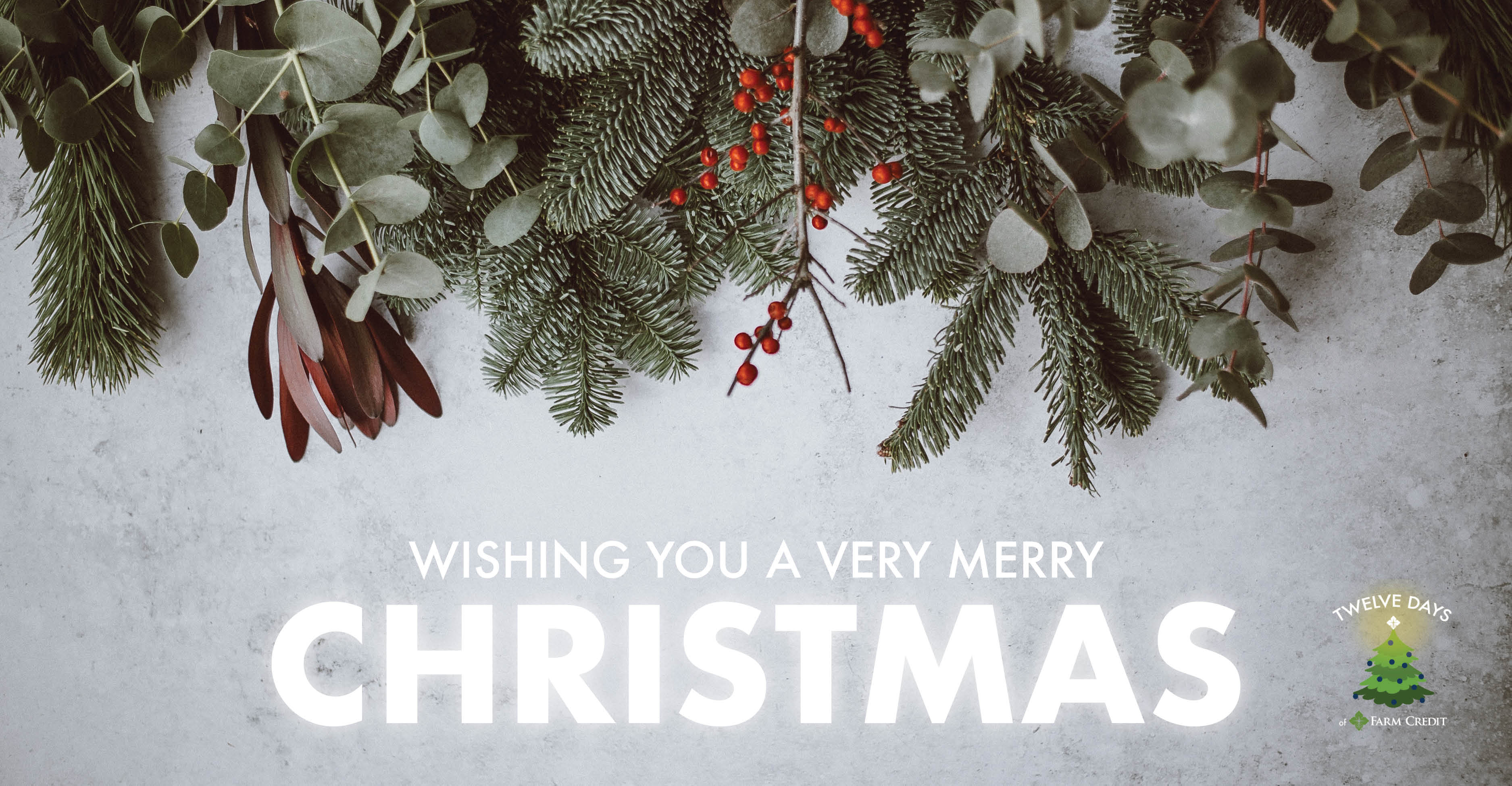 And on the twelfth day…
...we wish you and yours a joyous Kwanzaa! Kwanzaa, a Swahili word meaning "first," signifies the first fruits of the harvest. Habari Gani!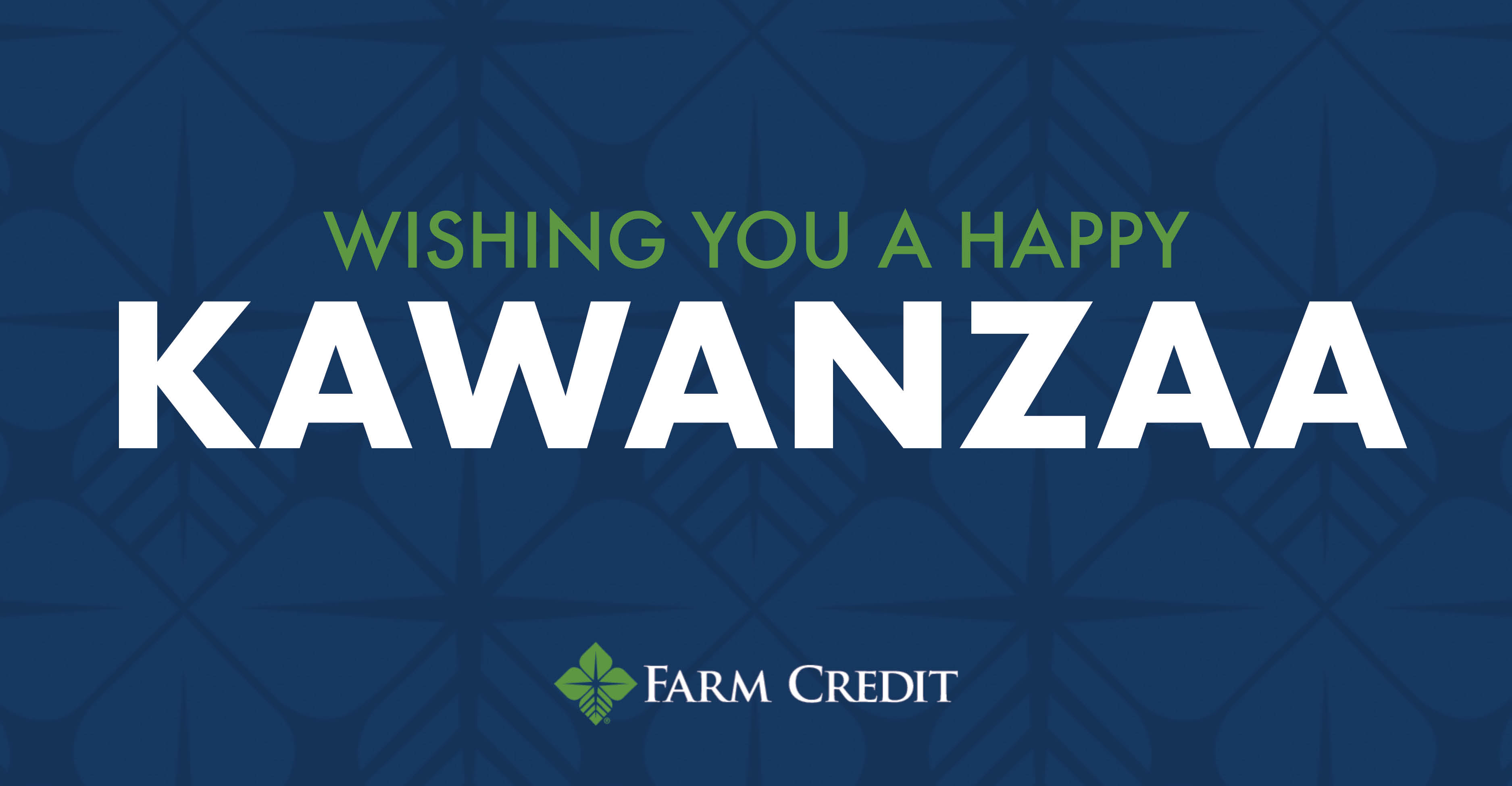 However your family celebrates, we wish you a very happy holiday season from our Farm Credit family to yours.