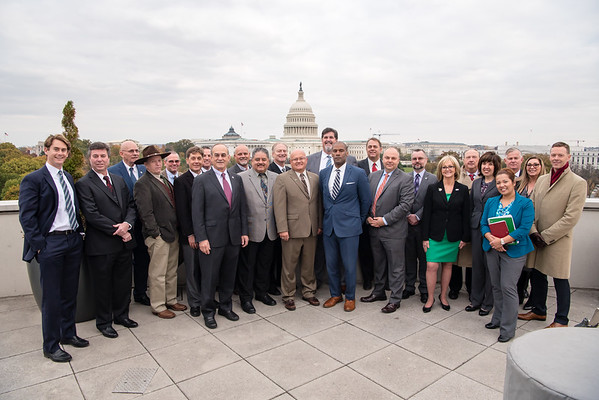 Ensuring clean drinking water and healthy lakes, streams and groundwater in the U.S. requires the expertise of more than 380,000 highly skilled water and wastewater personnel. However, like many industries, the water sector is expected to lose between 30 and 50 percent of the workforce to retirement in the next decade. Many of these individuals have worked at the same utility for the majority of their careers and retain important institutional knowledge. Replacing them with an equally qualified workforce will require a concerted effort. 
To address this problem, CoBank, a national cooperative bank serving Farm Credit associations, agribusinesses and rural infrastructure providers, has partnered with the National Rural Water Association (NRWA) to underwrite a program that will target and train the next generation of technical workers needed to ensure the future operation of critical water and wastewater systems in rural communities. 
Specifically, CoBank has assisted the NRWA with the creation of the WaterPro Apprenticeship Program, designed to address the looming shortage of experienced personnel at water systems throughout rural America. Individuals accepted into the program will receive both on-the-job training and technical instruction while being employed by sponsoring utility systems. 
"More than 80 percent of the nation's approximately 50,000 water systems serve populations of less than 10,000 people," said Tom Halverson, CoBank's president and chief executive officer. "These systems deliver a vital service to rural communities, and yet are having an increasingly difficult time finding the next generation of workers with the knowledge and expertise needed to fill technical roles. We are delighted to be partnering with the NRWA on the forefront of this initiative and look forward to the benefits it will provide to rural America."
Though still in the early stages of development, this program will create a consistent, nationally recognized standard of training for water and wastewater professionals registered with the Department of Labor (DOL). DOL registration means greater value for program participants by ensuring their credentials are transferable to and recognized by rural water systems across the country. As of July 2018, the program had been approved in fifteen states and is in the process of being approved in an additional ten.  
"The WaterPro Apprenticeship Program will provide the critical resources needed to train a qualified workforce for the safe operation of rural water systems well into the future," said NRWA CEO Sam Wade. "CoBank has been a great partner in serving rural America with us; this underwriting is a testament to their commitment and will help us tremendously as we look to attract, train and retain the next generation of rural water and wastewater professionals."
Language from this blog post was adapted from this CoBank press release, as well as an NRWA informational pamphlet and www.nrwa.org.