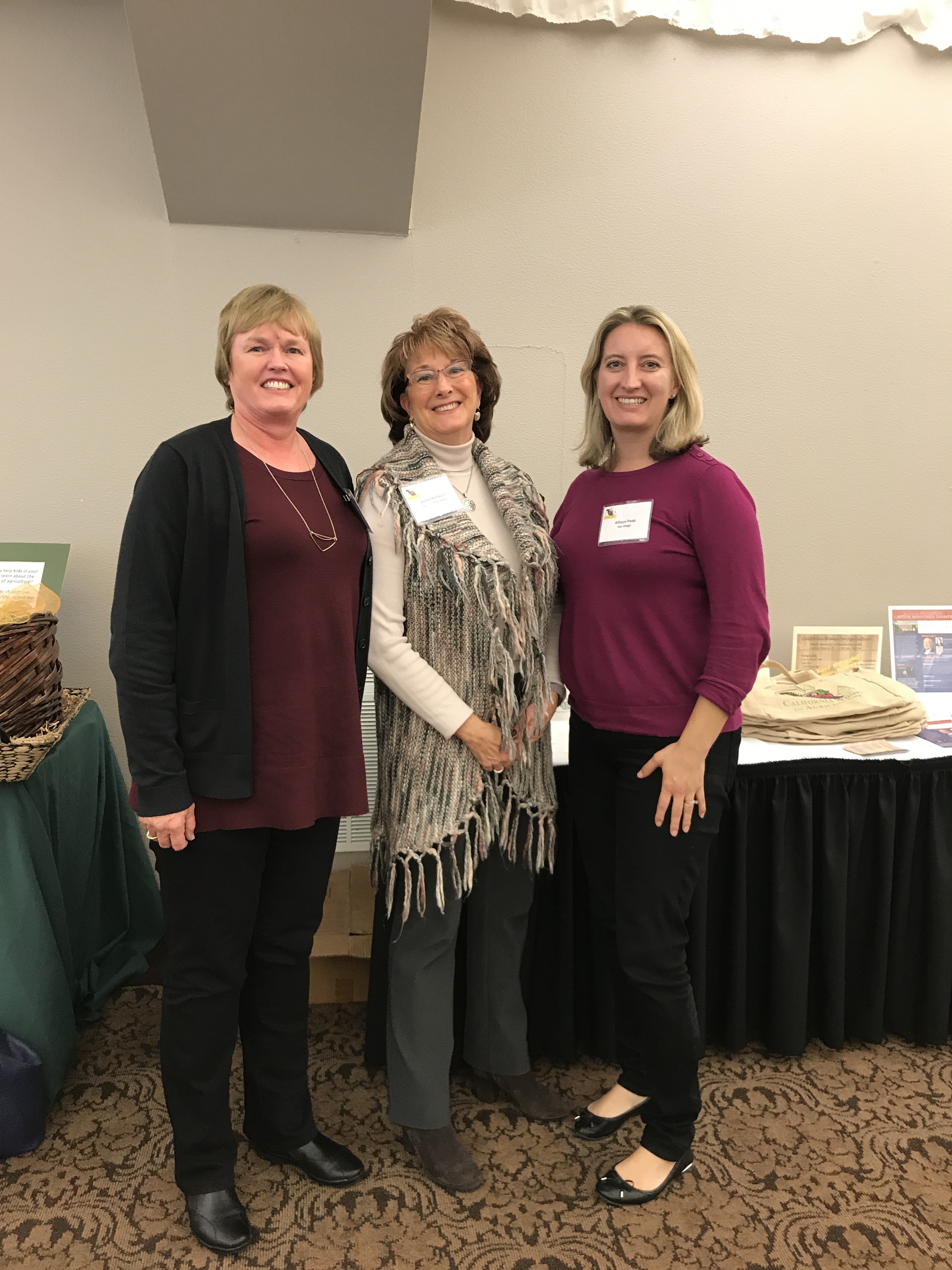 While the role of women in agriculture is changing rapidly, some women continue to face challenges as they navigate careers in farming, ranching and agribusiness. American Agri-Women and its affiliate organizations (hereby referred to as Agri-Women) provide women the opportunity to make their voices heard in agriculture and learn valuable leadership skills in the company of their peers. Farm Credit is proud to partner with American Agri-Women to support women in all sectors of the agriculture industry as they establish themselves in their careers. In this second edition of the Farm Credit and Agri-Women blog series, we will learn from women who are both employed by Farm Credit and involved with Agri-Women about the value that these organizations bring to their lives. If you missed the first installment of this series, be sure to check it out here.
Agri-Women provides a space for women to develop confidence and build relationships within the agriculture industry in a woman-centered environment. "I think that we need to be very cognizant of not isolating ourselves as women. However, there's definitely a role that an organization that is focused on women can play, particularly early on in a woman's development, to help build confidence and contacts, setting her up for success in other organizations," said Sara Reid, president of California Women for Agriculture (CWA) and vice president and lead relationship manager of the western region at CoBank. For some women, it can be easier to develop professional skills in the company of other women before utilizing them in a gender-diverse context, and Agri-Women makes that space for development available. 
While Agri-Women members may hold the common identity of "woman," they also bring a variety of perspectives and ideas into the Agri-Women community, coming from many different agricultural sectors. This diversity of interests encourages open dialogue between farmers, ranchers and businesswomen with differing priorities, opening their minds and increasing their understanding of a very complex industry. "The membership of American Agri-Women has such diversity among industry segments and that's really unique in agriculture. It allows both participants and partner organizations who sponsor AAW to build rich connections that benefit agriculture and rural America," said Janet Bailey, director of industry and legislative engagement for Frontier Farm Credit/Farm Credit Services of America. Jeana Hultquist, vice president of legislative affairs at American AgCredit, agreed, adding, "I find American Agri-Women to be a very active cross section of women advocating for agriculture. I gain an opportunity to get acquainted with folks across American AgCredit's service territory as well as the United States." 
AAW and its affiliates equip women with important leadership skills that are transferable to their careers at Farm Credit. For example, Margie Menacher was encouraged to push herself beyond her comfort zone through her involvement at Illinois Agri-Women. The opportunities that she took on there helped her to develop the skills and confidence she needed to seek out leadership responsibilities in her position as a creative design specialist at Farm Credit Illinois. Margie said, "I'm taking on a lot more of the production side of things through my role at Farm Credit. I set deadlines for production, which means that I have to keep people focused to make sure that they're meeting them." When asked if this newfound confidence was due to Illinois Agri-Women, Margie said, "Definitely. Anytime you can do more activities where you are interacting with other people, you gain communication skills, you get more comfortable and grow more confident." 
The experiences women gain at Farm Credit are also relatable to their work with Agri-Women. Sara said, "As I took on a leadership role with CWA, it was really complimentary to my leadership role at CoBank. Leading a group of 1,500 women across a very diverse state at CWA is not exactly the same as 10 generally likeminded credit analysts at Farm Credit. It helped me stretch and grow as a leader." 
At Farm Credit, supporting rural communities and agriculture is what we do. It's our mission and we fulfill it proudly every day. As an organization deeply rooted in the areas we serve, we are committed to keeping them healthy and vibrant, and we understand that this means doing more than supporting producers. It means supporting our employees and it means supporting organizations such as American Agri-Women. We are proud to partner with American Agri-Women and support women in agriculture.