What lies at the heart of agriculture? The natural world.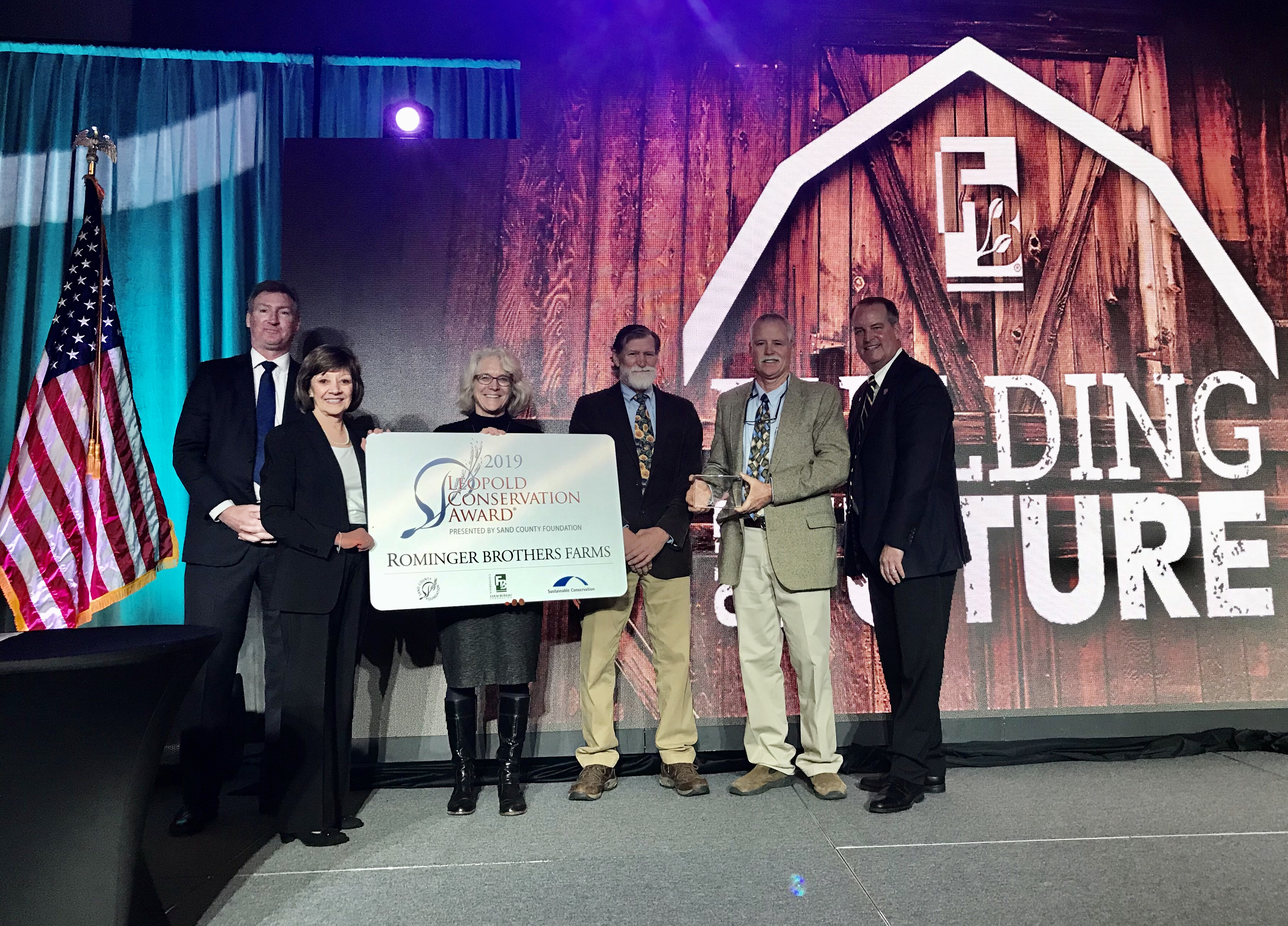 "Civilization has so cluttered this elemental human-earth relationship with gadgets and middlemen that awareness of it is growing dim. We fancy that industry supports us, forgetting what supports industry," writes Aldo Leopold in his 1949 book, The Sand County Almanac and Sketches Here and There. 
Connection to place
Leopold argued for a strong connection to one's place: the land upon which we live. No one understands this more intimately than the farmers and ranchers who depend upon the earth to raise their crops, day-in and day-out. 

In honor of Leopold's legacy of calling for an ethical relationship between people and the land, the Sand County Foundation presents the annual Leopold Conservation Award to agricultural landowners in 20 states for extraordinary achievement in voluntary conservation. This award recognizes landowners who inspire others with their dedication to land, water and wildlife habitat management on private, working land. 
Farm Credit understands the vital connection between farmers and their land, as well as the importance of preserving our natural resources. These beliefs have motivated Farm Credit to be a long-standing sponsor of the Leopold Conservation Award. 

Farmer as steward
In 2019, Farm Credit was thrilled congratulate Rominger Brothers Farms, who proudly took home the California Leopold Conservation Award. Bruce and Rick Rominger grow diversified crops, including wine grapes, processing tomatoes, rice and hay in ways that protect the environment, using a full toolbox of stewardship practices and partnerships. They have planted miles of hedgerows to benefit important pollinators like bees, restored over 5,000 feet of stream corridors to connect riparian areas and wetlands to aid a variety of species, and managed irrigation water on their rice fields to boost declining shorebird populations.   
"Farmers and ranchers are stewards of their land and Farm Credit is proud to help recognize growers who are outstanding leaders in agricultural conservation," said Mark Littlefield, CEO of Farm Credit West. "The Romingers have long been recognized leaders in adaptability and innovation while overcoming regulatory challenges. Together with their conservation goals, those principles enhance their business and they truly deserved this recognition."
Bridging gaps
David Bailey, the Sand County Foundation's western director, said, "The Leopold Conservation Award celebrates extraordinary achievement in voluntary conservation, and by doing so inspires countless other landowners and builds bridges between agriculture, government, environmental organizations, industry and academia to advance the cause of private lands conservation. None of this would be possible without the sponsors like Farm Credit who generously support our efforts."