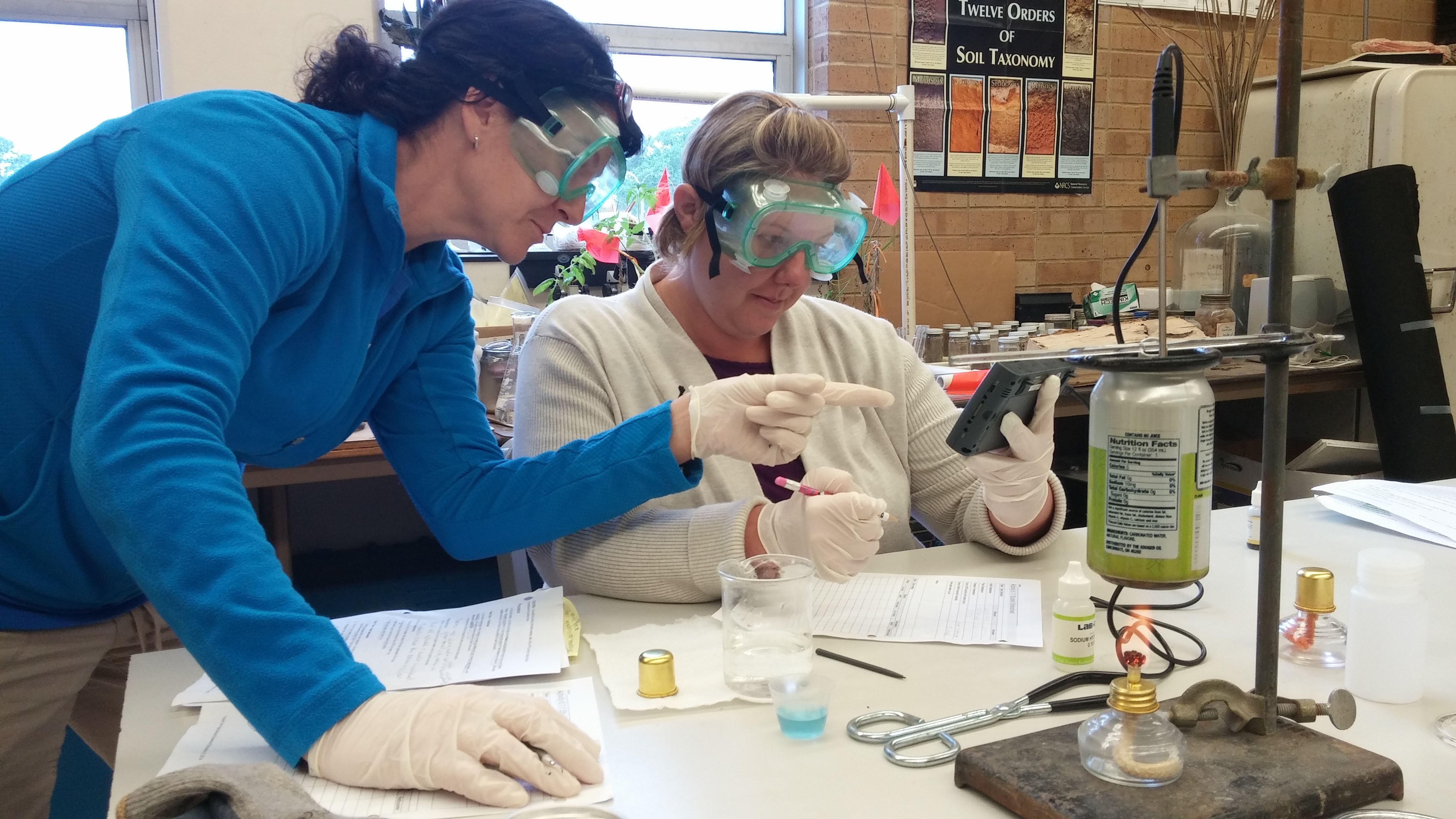 The future of agriculture relies upon the successful transfer of knowledge from one generation of farmers to the next. The National Association of Agricultural Educators works towards this goal through the implementation of training programs that empower agricultural educators to teach Curriculum for Agricultural Science Education (CASE) courses to high school students.
Farm Credit East provides scholarships for educators who teach or plan to teach agricultural or natural resource courses within their seven-state region to attend CASE trainings. Since 2009, CASE has certified 1,828 teachers from 45 states, including 99 teachers from the Northeast states Farm Credit East serves.
Once they have received training, teachers across the country are equipped to enhance the rigor and relevance of agriculture, food and natural resources subject matter with hands-on, inquiry-based learning. The CASE curriculums utilize science inquiry to promote common understanding of agricultural concepts. In addition to incorporating STEM (science, technology, engineering and math) principles, CASE offers specific pathways in subjects like plant and animal science to build on the principles taught in the introductory course. 
"Farm Credit East is committed to supporting the next generation of Northeast agriculture. This investment in continued teacher education will have a multiplier impact by helping to further develop and inspire the next generation of agricultural leaders," said Michael Brooks, Farm Credit East director and chair of the Board's AgInitiative Committee.
The responses from educators who have participated in CASE programming has been overwhelmingly positive. Paul Perry, agriculture teacher at Madison Central School in Madison, NY, is CASE-certified and likes the curriculum because it is highly organized, but also flexible. "Sometimes with premade curriculums, you don't have the ability to make changes," he commented. "With CASE, I can make the lesson my own with slight modifications, but still complete what's outlined." 
Steve Perry, assistant principal at John Bowne High School in Queens, NYC, had a few teachers complete a CASE training and commented, "It's great! Teachers come back psyched about the experience and look forward to integrating it into our curriculum, which they've done very successfully."
This article is adapted from three Farm Credit press releases (found here, here and here) and the Fall 2016 Financial Partner feature story, Learning by Doing: Educating Northeast Agriculture's Future Generations.