Kentucky has the eighth-highest rate of food insecurity in the nation, with the country's highest food insecurity rate among older adults and one in six children experiencing hunger. Lexington-based non-profit Black Soil Kentucky seeks to address food insecurity and food deserts within the state by reconnecting Black Kentuckians with their heritage in agriculture and encouraging life-long learning among its audiences of all ages.
In 2017, the year Ashley C. Smith and Trevor Claiborn co-founded Black Soil KY, fewer than 1%, or 450 of the nearly 76,000 farms in Kentucky, were operated by a Black farmer. Black Soil KY works to address these market share discrepancies and support the growth and development of Black-owned farm operations.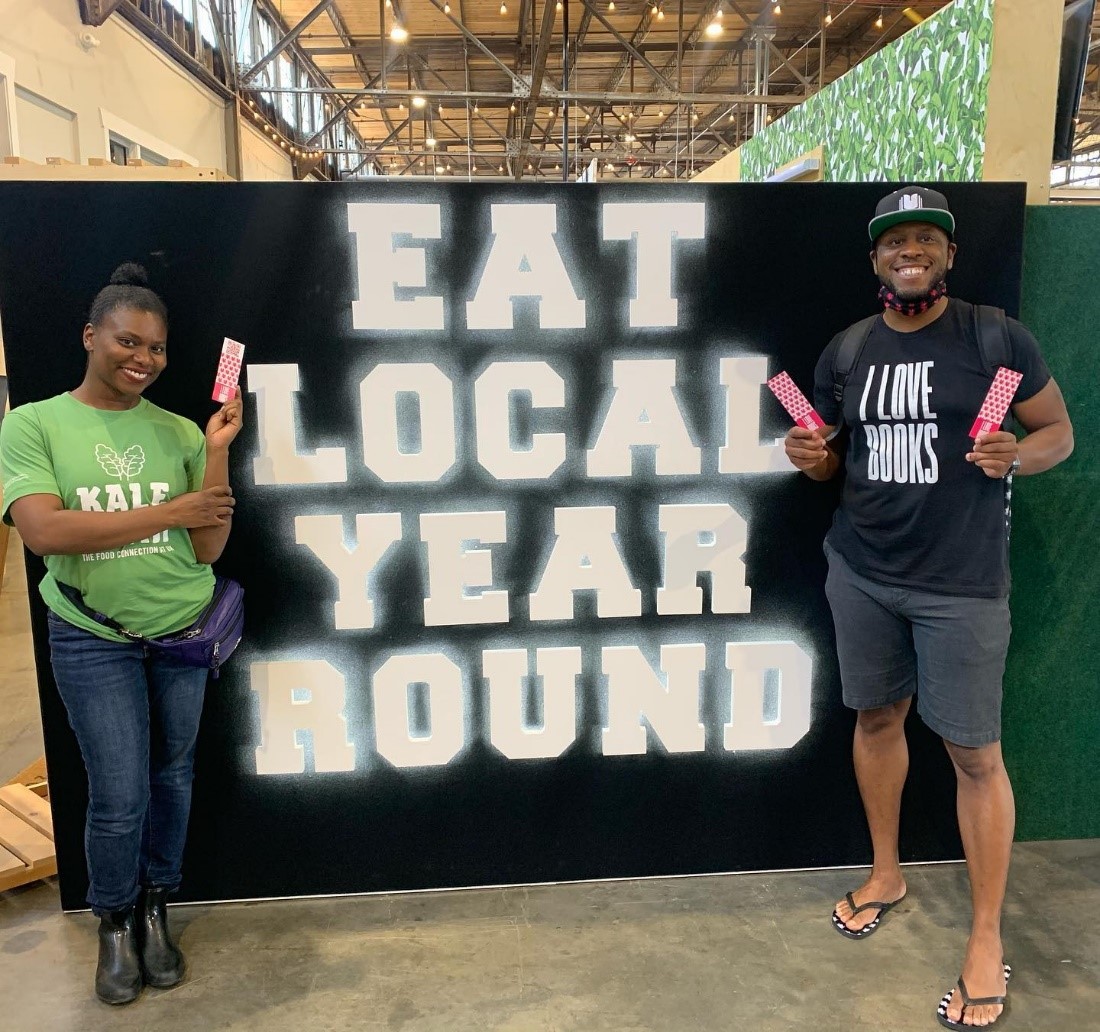 Through agritourism, Black Soil KY drives consumers to connect with farmers and land-based agricultural education with a robust event program featuring farmers markets, farm tours, farm-to-table dinners and off-season growing workshops. These invaluable community programs help educate Kentuckians about where their food comes from, and why buying community-produced food is good for both farmers and consumers. Black Soil now works with 20 active Black-owned farms located in 31 counties with a focus in the Lexington, Louisville and Hopkinsville areas.
Farm Credit Supports Black Soil KY
Farm Credit associations have partnered with Black Soil KY to elevate the reach and impact of the organization's mission.
One partnership was initiated by a hand sanitizer donation in the midst of the COVID-19 pandemic facilitated by Central Kentucky Ag Credit, which then blossomed into Central Kentucky's support for Black Soil KY's Ag Credit Food Demonstration Kitchen. This initiative brings together farmers and chefs to do cooking demonstrations and show shoppers how to use the farm-fresh produce at Black Soil KY's farmers market in the same building. One focus of the programming is to showcase dishes that utilize local meat, produce and additional food products eligible for purchase using Supplemental Nutrition Assistance Program (SNAP) funds for low-income families.  
"The Ag Credit Demonstration Kitchen and partnership with Black Soil is a great example of our mission – to serve farmers and rural residents in Central Kentucky," said Central Kentucky Ag Credit President and CEO Jim Caldwell.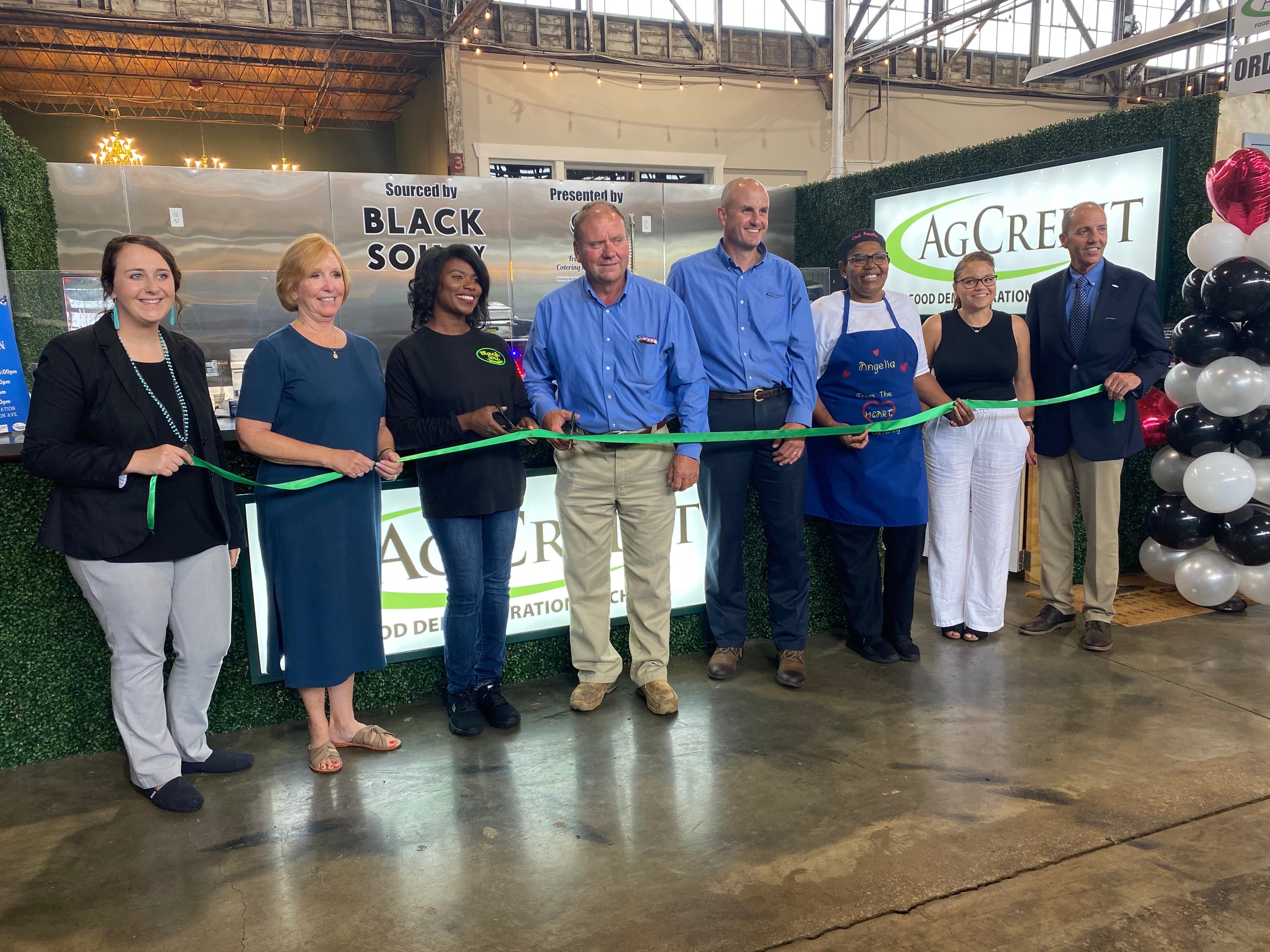 Black Soil KY's largest donation received as an organization to date is Farm Credit Mid-America's commitment of $200,000 over four years to support initiatives including an urban high tunnel project, educational grow kits, virtual learning modules and volunteer opportunities with the YMCA.
Mark Barker, Senior Vice President of Ag Lending for Kentucky, said this philanthropic endeavor is "part of Farm Credit Mid-America's ongoing commitment to invest in programs and initiatives that grow the next generation of agriculture, advocate for the industry and invest in programs that strengthen rural communities. This includes supporting organizations like Black Soil KY that foster diversity and inclusivity in agriculture."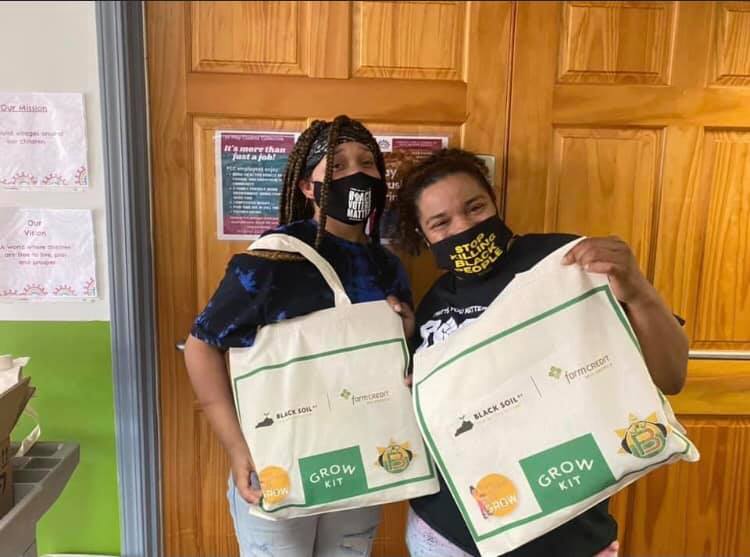 The grants will support a collaboration between Black Soil KY and two partner nonprofits, Grow Appalachia and Seedleaf, to construct and install 48 urban microfarms (also called high tunnels) across Hopkinsville, Lexington and West Louisville, distributed based on severity of local food deserts. These microfarms will cultivate organic seasonal produce in market gardens in efforts to decrease residential food insecurity, increase specialty crop input into the local food system and cultivate new and beginning farmers.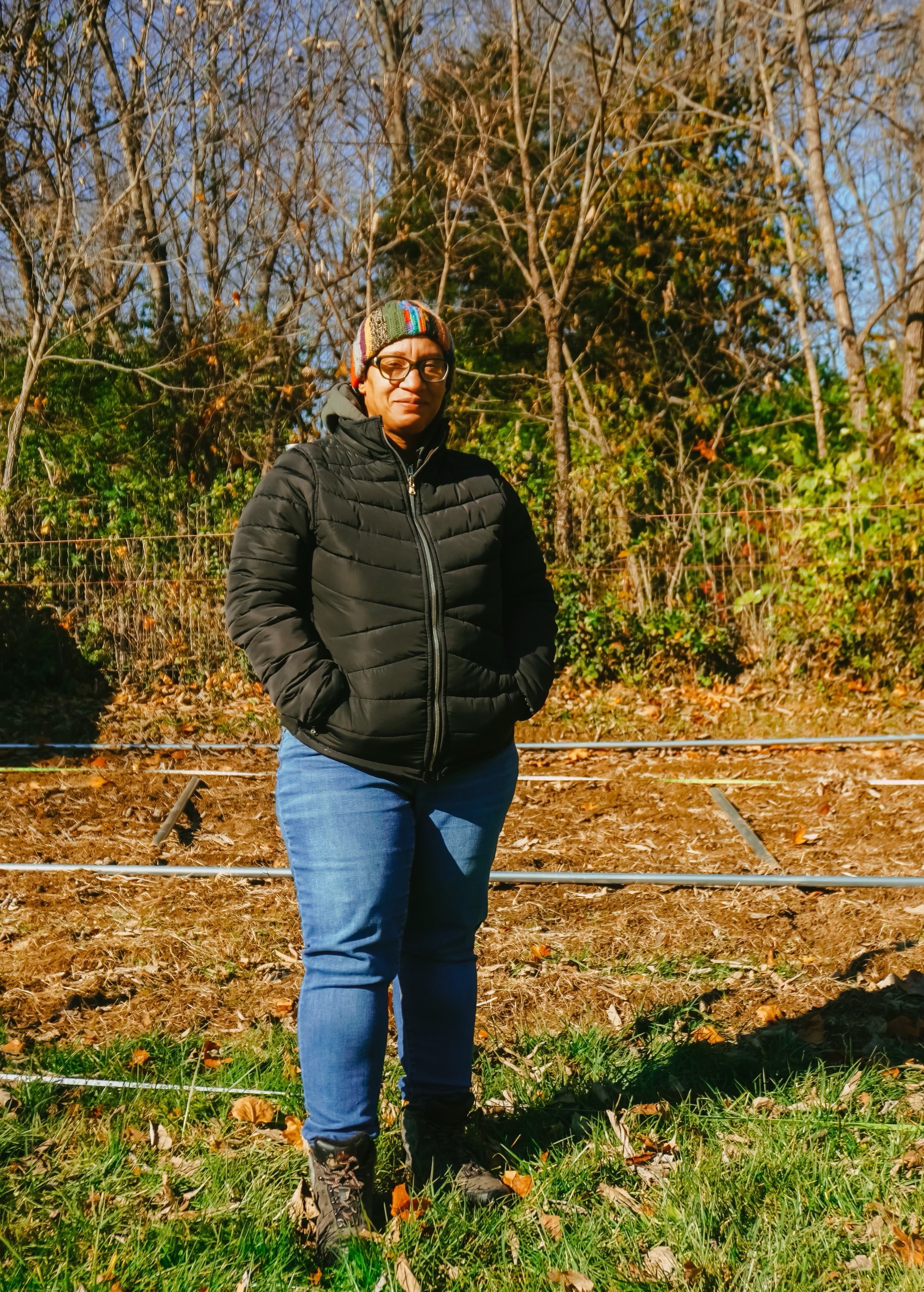 Ashley discussed that each high tunnel takes about three days to construct, and will first be offered to established and vetted farmers who have had at least three years of growing experience and whose operations are in need of increased production. The inaugural farm recipient is the Old Schoolhouse, owned and operated by Andrea and Rodney James and located in Uttingertown, a historic post Civil War free town in Fayette County. The site of the former Rosenwald School, the James family hopes their Farm Credit Mid-America high tunnel can help them play a critical part in stabilizing the local food system. Supporting farmers whose produce is sold directly to consumers in nearby cities "allows the small rural farmer not to be forgotten in playing a role in responding to urban needs," said Ashley. "It's teaching everyone how we're all interconnected and all of the dots come together."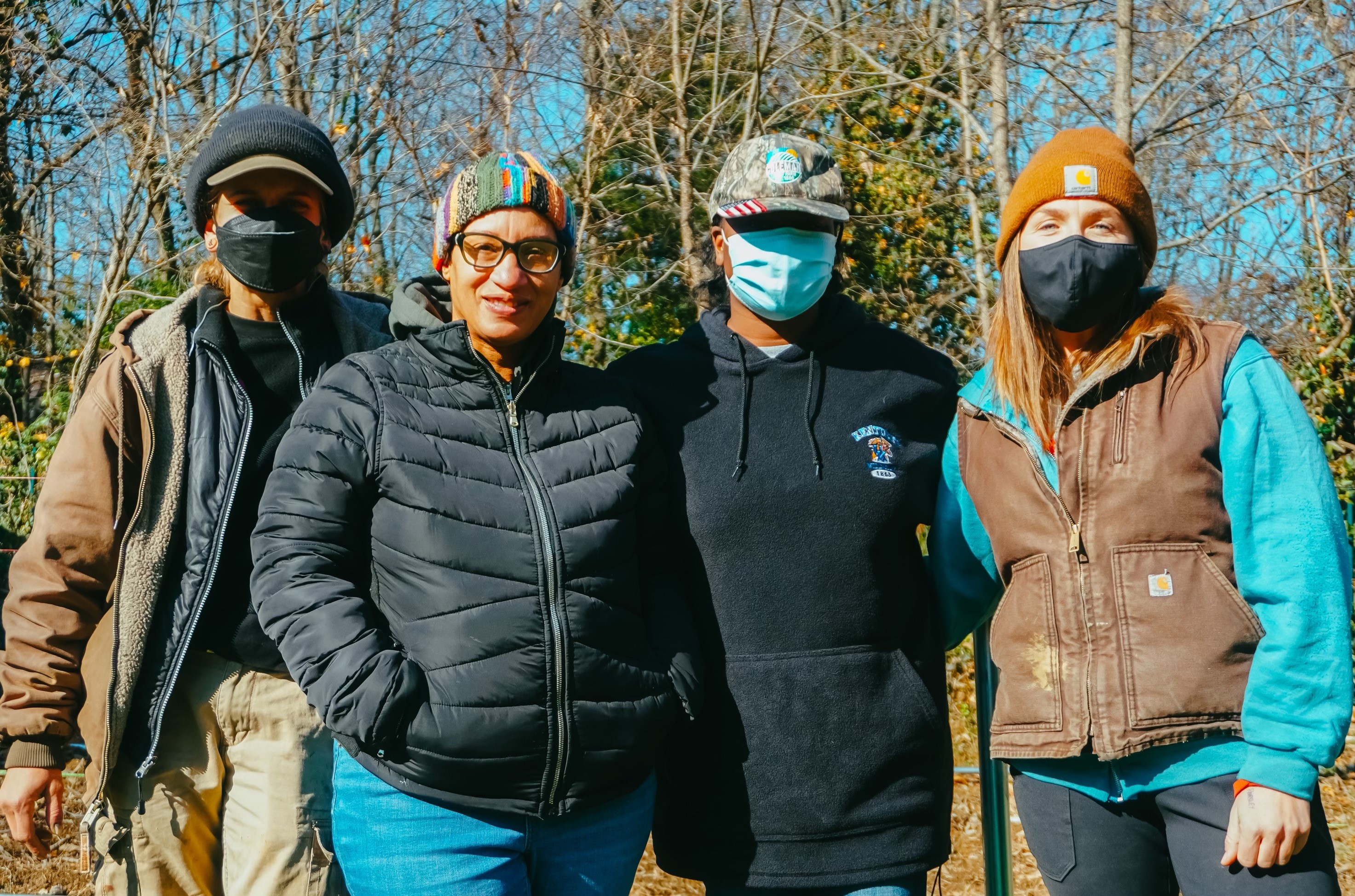 Farm Credit Mid-America's investment also supports the distribution of 200 grow kits to Kentucky middle and high school students each year. These at-home garden kits allow families to learn how to grow their own food while nurturing an interest in urban gardening and agriculture. The Grow Kits complement virtual learning modules that feature Black Kentucky farmers and provide information about diverse and sustainable agricultural practices and career exploration. These modules will also provide information about farm financing, loans and the capital necessary to grow a farming operation.
From the Farm to the Thanksgiving Table
This Thanksgiving, in addition to accepting orders with fresh seasonal produce, the organization is donating meals to folks in need.
These meals are made possible through a partnership with Aunt Peaches Catering, a Lexington-based catering and food service brand. Aunt Peaches Catering prides themselves on cultivating high-quality recipes and southern comfort food. This year, Aunt Peaches Catering will be at the Ag Credit Food Demonstration Kitchen incorporating Black Soil KY's produce into their recipes.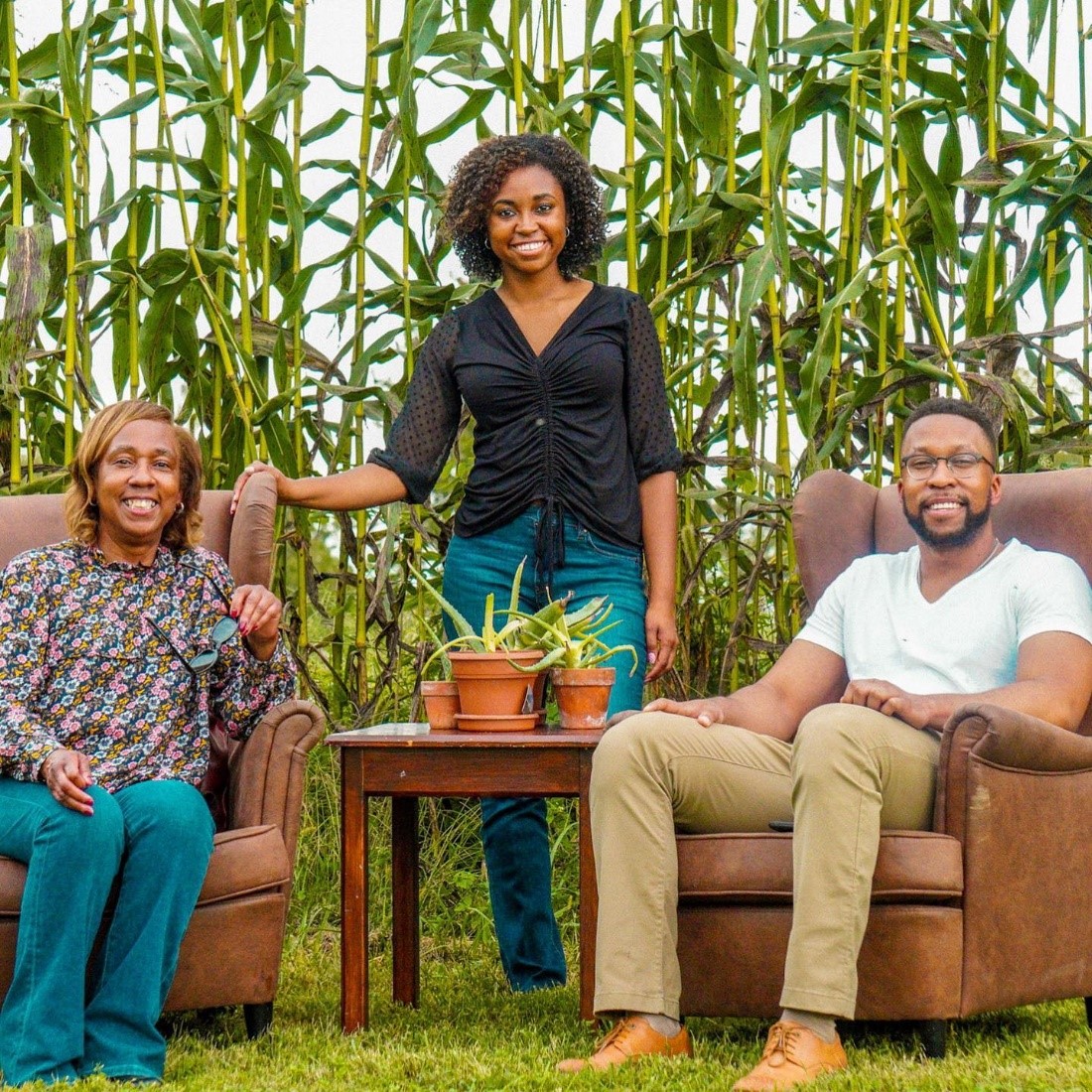 Future Horizon
Ashley dreams about growing Black Soil beyond Kentucky state lines to other communities to benefit from this special interweaving between farmers and citizens.
"At the core of everything we do, we want to drive consumers to land-based education and outreach, getting them onto the small family farms that really sustain those communities and allow that consumer to really build a respect and admiration for the work that goes into raising the food that they're enjoying at their kitchen table," said Ashley. "Once we connect the farmer to the consumer and other markets, we want to continue bringing new people into the industry through our education and outreach. That's why our partnership with Farm Credit here in the state, and hopefully moving throughout the region and continued service area, will enable us to introduce more and more producers, to opportunities to getting back into the ground."