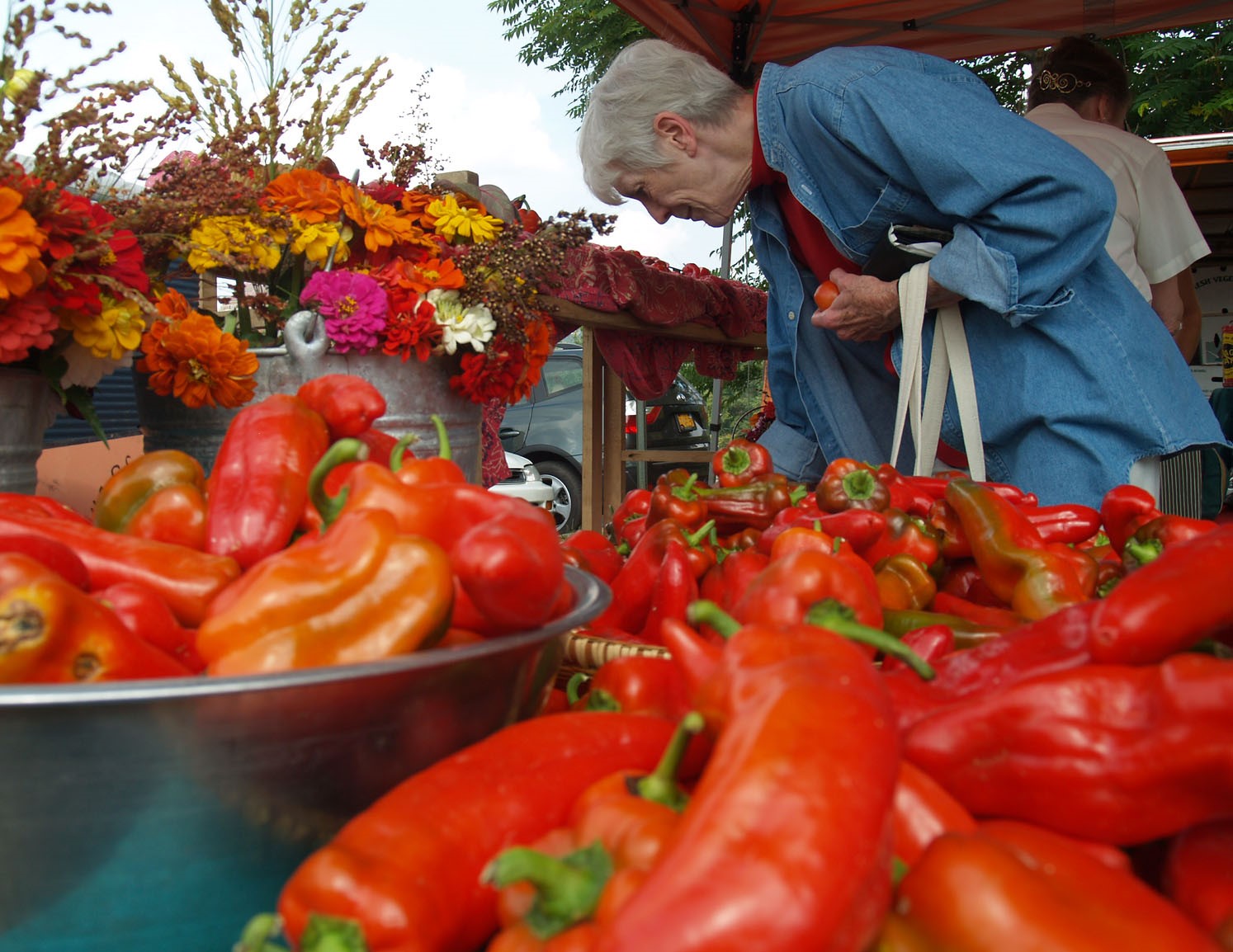 As consumer demand for local food increases, Farm Credit continues to support market development that creates business opportunities for local farmers, while strengthening local economies. 
2018 marked the inaugural Direct Agricultural Marketing Summit, the first of its kind in the United States. Farm Credit, a Summit cosponsor, was proud to partner with the United States Department of Agriculture (USDA), Food Distribution Research Society, National Value-Added Agriculture conference and the Farmers Market Coalition to coordinate this innovative gathering. 
The Summit featured sessions about new resources intended to assist farmers market managers and direct marketing farmers; presentations about recent research and data on direct-to-consumer (DTC) markets; and technical assistance workshops led by USDA staff and Farmers Market Promotion Program (FMPP) grantees. Registration is now open for the 2019 Direct Agricultural Marketing Summit, coming to Chicago, Illinois, October 7-9. 
Farm Credit also fosters market development on the state and local level. For example, Carolina Farm Credit partners with the Appalachian Sustainable Agriculture Project (ASAP), an organization based in and around Asheville, North Carolina. ASAP has played a pivotal role in developing markets for farmers in North Carolina who were impacted by the tobacco buyout and are now transitioning to fruit and vegetable production. 
Carolina Farm Credit sponsors CASA's Business of Farming conference, during which employees  counsel farmer attendees as they learn about business planning, recordkeeping, accessing capital and marketing strategies.
Molly Nicholie, ASAP's program director for the local food campaign said, "Building partnerships like those with ASAP and Farm Credit really help family farms in our region thrive. Having that network of resources and support is critical for farmers in our region."
Similarly, MidAtlantic Farm Credit partners with Future Harvest Chesapeake Alliance for Sustainable Agriculture (CASA), a peer-to-peer education organization that aims to build a sustainable Chesapeake foodshed. Most recently, MidAtlantic Farm Credit supported a field day titled "Marketing Your Farm and Building a Brand," during which local farm and food business owners spoke to participants about the pros and cons of retail sales versus wholesale, as well as the value of sharing one's story with customers. 
CASA prioritizes teaching financial skills to beginning and aspiring farmers. They recognize the complexity of the word "sustainability," including environmental, social and economic sustainability in their definition. Caroline Selle, CASA's central Chesapeake field program manager, said, "If you're running an operation that is environmentally sustainable but your finances are under water, you're not going to be able to provide food for folks or have a viable business for long. [Financial education] has to be one of the fundamental building blocks of farmer education." 
As a committed member of the communities in which we live and work, Farm Credit's partnerships with ASAP, CASA and the Direct Ag Marketing Conference are just a few of the many ways we support new markets, the farmers who supply them and the consumers who shop at them.