The phrase "succession planning" likely conjures images of grandmothers and grandfathers, farmers who have spent decades toiling on the farm and who are now ready for retirement. 
American Farmland Trust, in partnership with Farm Credit, instead focuses on the other half of the succession planning equation – the beginning farmer who will receive the land and, in most cases, the farm business, too. That's because, for many beginning farmers, the high cost and relatively low availability of farmland make land access a frequent barrier to entry into agriculture. These two factors often leave new farmers with a common strategy for establishing their own farm business: land transfer from an established farmer who wants to transition out of agriculture.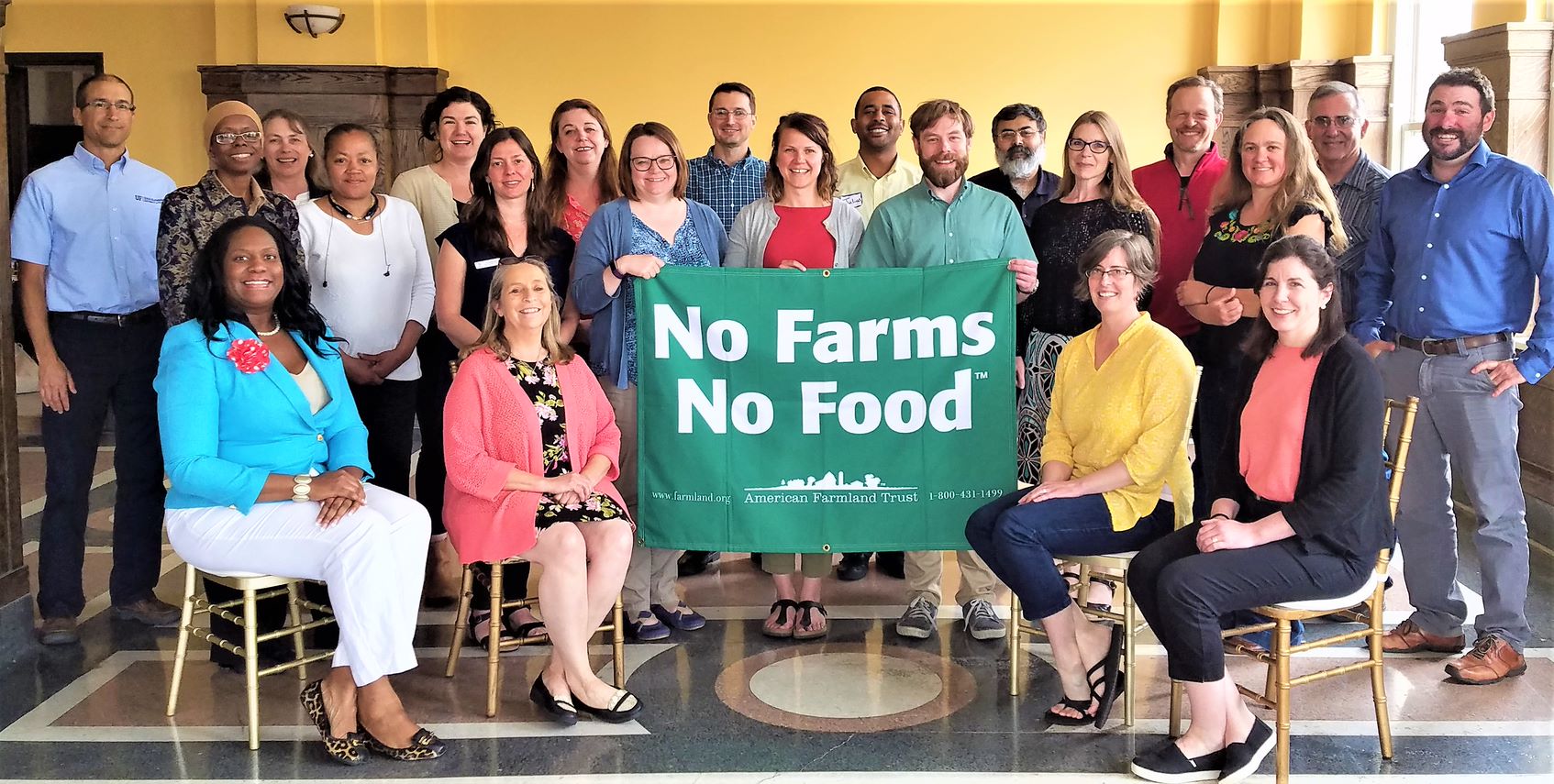 Addressing farmers' needs 
Recognizing the many challenges succession planning presents, Farm Credit partnered with the American Farmland Trust (AFT) as a collaborator on their newly awarded U.S. Department of Agriculture (USDA) Beginning Farmer and Rancher Development (BFRDP) grant, "Transitioning Land to a New Generation: Preparing Trainers to Help Beginners Navigate Farmland Succession." 
With their grant, AFT aims to create an adaptable, skills-based curriculum to train agricultural educators and service providers to be Land Transfer Trainers (LTTs). The grant will train LTTs to educate and support beginning farmers and landowners as they navigate the delicate relationship that develops between the people who own the land and the next generation of farmers and ranchers to whom the land will be transferred. 
The project will address legal and financial skills. It will help farmers strengthen the soft skills and empathy needed to build trust, as well as navigate the complex emotional and business demands of a farm transfer. AFT also seeks to grow an ever-expanding network of skilled professionals to provide technical assistance to meet the increasing demand to facilitate farm and ranch succession, as well as land access. 
Farm Credit's commitment 
Farm Credit is dedicated to supporting the needs of America's beginning farmers, through loans, beginning farmer programs at Farm Credit lenders nation-wide, and through our partnerships. We have collaborated with AFT for ten years, and we're proud to contribute to "Transitioning Land to a New Generation" in service of our mission to support farmers and rural communities. Through this project, we hope to help AFT as they equip beginning farmers with tangible resources to enable their success throughout their agricultural endeavors. 
Additionally, Farm Credit Knowledge Centers across the country strive to create and utilize the types of resources AFT will develop through this project. Chris Laughton, Director of Knowledge Exchange at Farm Credit East, has served as a topic area expert in support of AFT's projects over the years. He's excited continue to do so for the three-year duration of "Transitioning Land to a New Generation." Gary Matteson, Senior Vice President, Beginning Farmer Programs and Outreach at the Farm Credit Council, will do the same.
More helpful resources 
In 2015, Farm Credit joined AFT on its previous BFRDP project titled, "Farmland for the Next Generation." During that project, the AFT team created a train-the-trainer curriculum about land access for individuals who work with farmers. This project produced a diversity of educational resources, including videos of the live trainings, for both farmers and farmer trainers. Learn more by visiting Farmland for the Next Generation.
Farm Credit is committed to America's next generation of food, fiber and fuel producers, which means partnering with organizations like AFT that are driven by similar missions. Check out AFT's website for the latest on its "Transitioning Land to a New Generation" project.