Secure land tenure is the foundation of a viable farm business. Finding available, affordable farmland, however, poses great challenges to many young, aspiring farmers.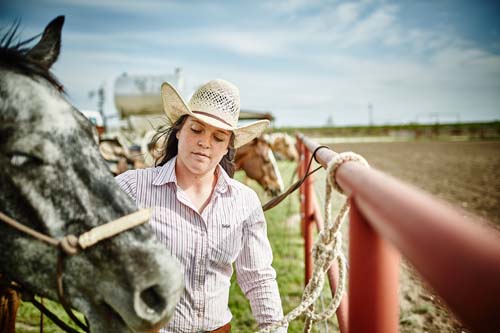 Land access is number one challenge
In 2017, the National Young Farmers Coalition (Young Farmers) surveyed more than 3,500 young farmers and ranchers across the country and found that land access was their number one challenge, regardless of geography or whether they had grown up on a farm. 
Those surveyed reported that they struggled to identify land to buy or rent that was affordable on a farming income, that had the appropriate resources for their operations, and that had housing opportunities. Of the respondents who cited land access as a challenge, 28 percent felt insecure, worrying that they could soon lose their land.
While some farmers can identify land that meets their needs, many require credit because land prices are so high. However, credit is hard secure with a nascent business. Young Farmers reports that this "chicken-and-egg conundrum" is especially challenging for the 75 percent of young farmers who are also first-generation farmers working to construct their businesses from the ground up. 
Finding Farmland Course and Calculator
In order to address these challenges, Young Farmers partnered with the United States Department of Agriculture (USDA) to create the Finding Farmland Course and Calculator, which are available in both English and Spanish. 
The Finding Farmland Course is a free, online tool that young and beginning farmers and ranchers complete at their own pace. The curriculum encourages participants to ask themselves, "What are my long-term goals, and how can different types of land tenure fit into those goals?" While purchasing land may be the right choice for some, others may find that land ownership is not their best option, or at least not when getting started. 
The course draws on the expertise of numerous partners and includes interactive lessons with videos, resources, guest posts, and audio interviews. One of the topics covered is land transfer options. As older farmers look to retire, they may want to transfer their business and/or their land to a newer farmer gradually. While complex, land transfers can offer advantages for young and beginning farmers. 
The course also probes participants to consider if outside financing could further their business goals, be that a loan, investment, grant, or cost-share program. They are invited to utilize the Finding Farmland Calculator, a unique mortgage calculator built to teach farmers about their financing options and to help determine what they can afford when preparing to buy or rent farmland. The calculator helps users compare financing options; learn about tools and strategies that could make farmland more affordable; and prepare to meet with a lender, such as Farm Credit. 
Farm Credit lends a hand 
Intimately tied to agriculture, Farm Credit understands the challenges that beginning farmers and ranchers face, and we understand the vital role that they play in the future of American agriculture. That's why Farm Credit is proud to support Young Farmers' Finding Farmland Course and accompanying Finding Farmland Calculator.
Chris Laughton of Farm Credit East has been involved with the creation of the Finding Farmland Calculator since the initial planning stages. He said, "Young Farmers did an admirable job taking recommendations from a diverse advisory panel into account while creating this tool. The end product is excellent and quite useful for someone relatively new to agriculture who is trying to evaluate different land tenure scenarios to see what might be best for them." 
This blog post was adapted from the Young Farmers' website.