Educating lawmakers about the needs within agriculture has become paramount as the individuals elected to congress are increasingly generations-removed from the farm.
Who better to do this than farmers themselves? 
In 2018, Farm Credit hosted the One Mission. Many Voices. Video Contest, challenging Farm Credit associations to capture their most compelling stories of farmer-customers to share with audiences on Capitol Hill. 
National farm organizations reviewed the 18 videos submitted and selected three finalists: Bill & Brett Slomchinski from Texas Farm Credit, Jason & Lindsey Ellzey from Southern AgCredit and Taylor & Brandon Huffman from Horizon Farm Credit. These three winners, as well as their loan officers, received an all-expenses-paid trip to the 2019 Farm Credit Fly-In in Washington, D.C., where they had the opportunity to share their story directly with policymakers.
Throughout the Fly-In, Farm Credit directors, customers, stakeholders and employees across the country voted in the contest from afar by casting their vote for the People's Choice Award. After 21,000+ video views and more than 6,4000 votes, Farm Credit was thrilled to announce that from the top three finalists, they selected Bill and Brett Slomchinski. 
As winners of the People's Choice Award, the Slomchinski's won $10,000 to distribute to local causes of their choosing. And, after much deliberation, they split the funds between three organizations they felt make a difference in their community. 
Bill, Brett and Sarah Franklin, their loan officer from Texas Farm Credit, presented the Sam Houston State University Agriculture Department with $5,000: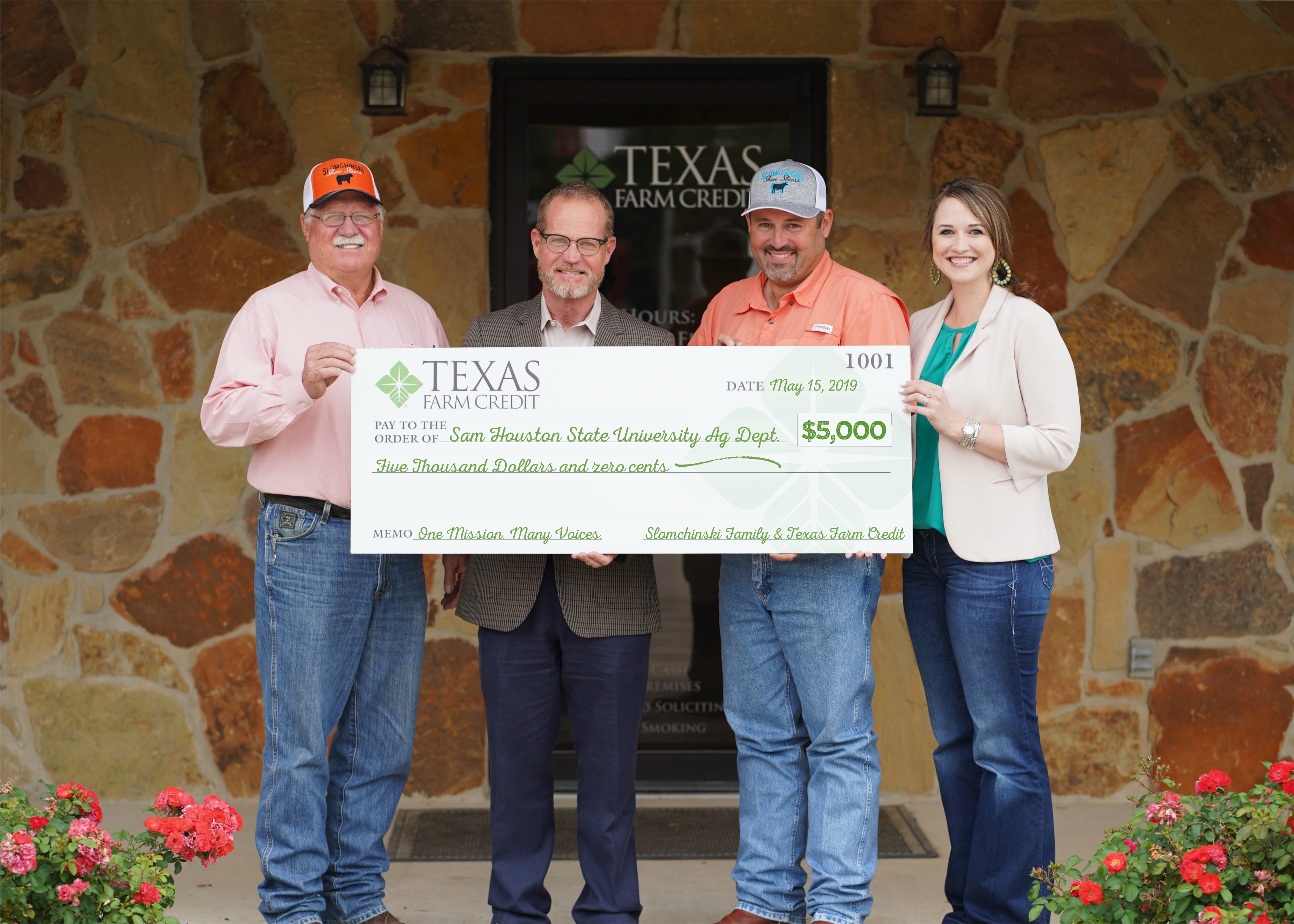 They presented $2,5000 to the Atascosa County Junior Livestock Show: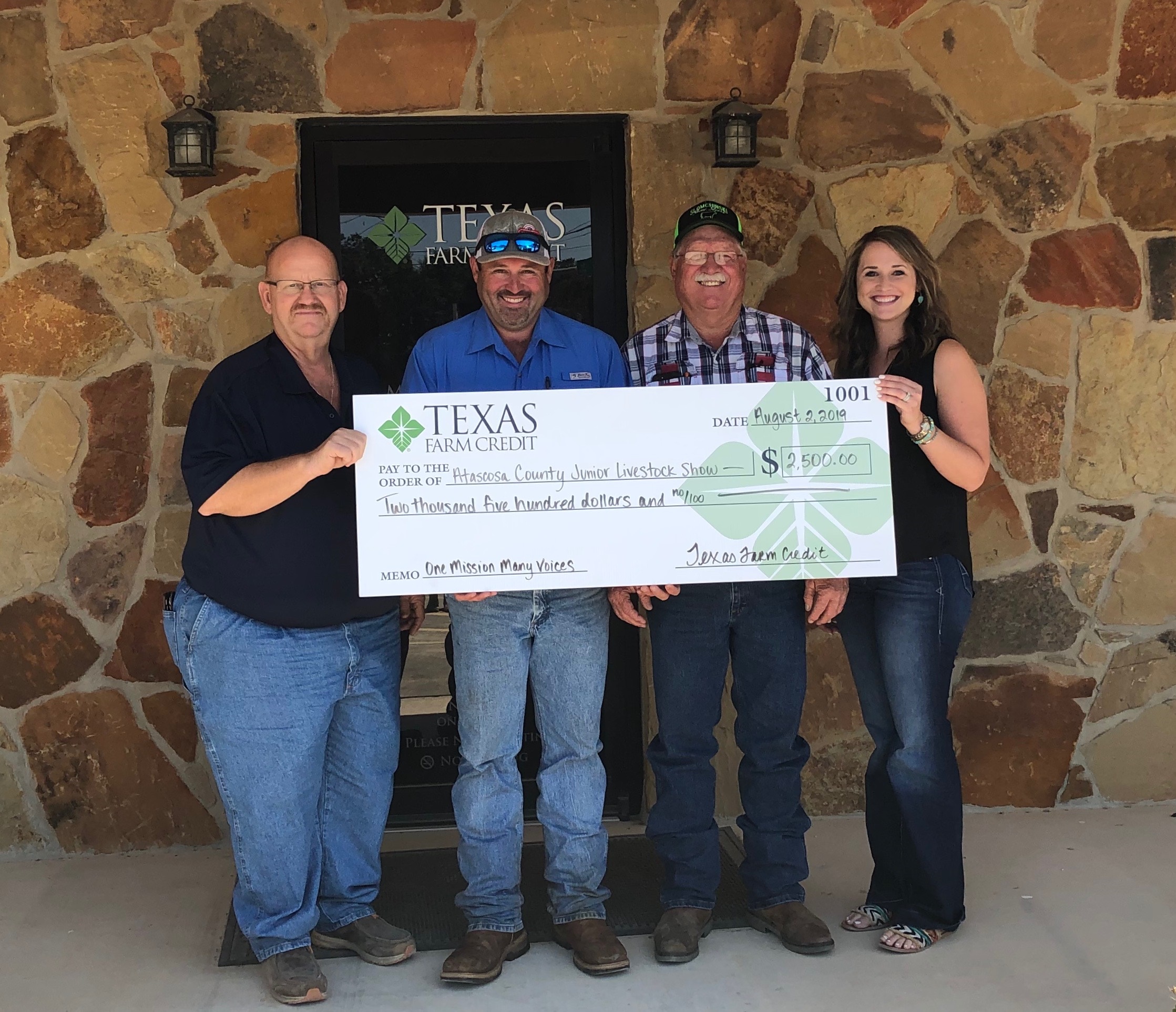 And they presented $2,5000 to the Pleasanton Young Farmers: 
In their video, Bill reflects on his own experience as a farmer and thinks towards the future, recalling a photograph of himself and his own father standing next to one of their favorite trees on the property. Over the years, the tree has grown and matured, just as Bill, and now Brett, have grown and changed. "One of the things I'm most proud of is being able to grow up on the farm and pass something along to somebody else," said Bill.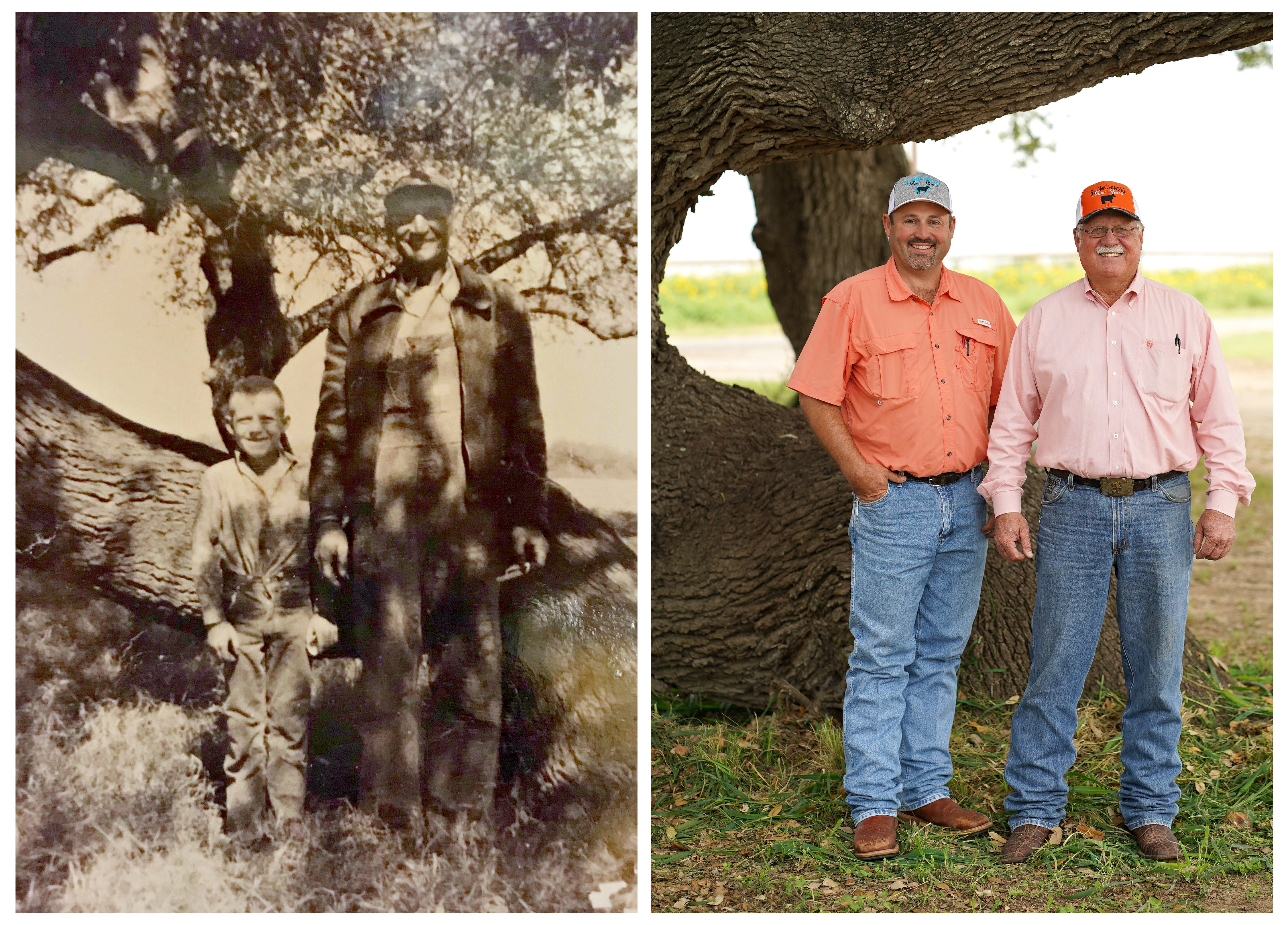 Farm Credit is proud to support farmers like Bill and Brett as they grow and evolve; and we're proud to share stories like theirs with policymakers on Capitol Hill as we communicate the importance of supporting America's rural communities and agriculture.