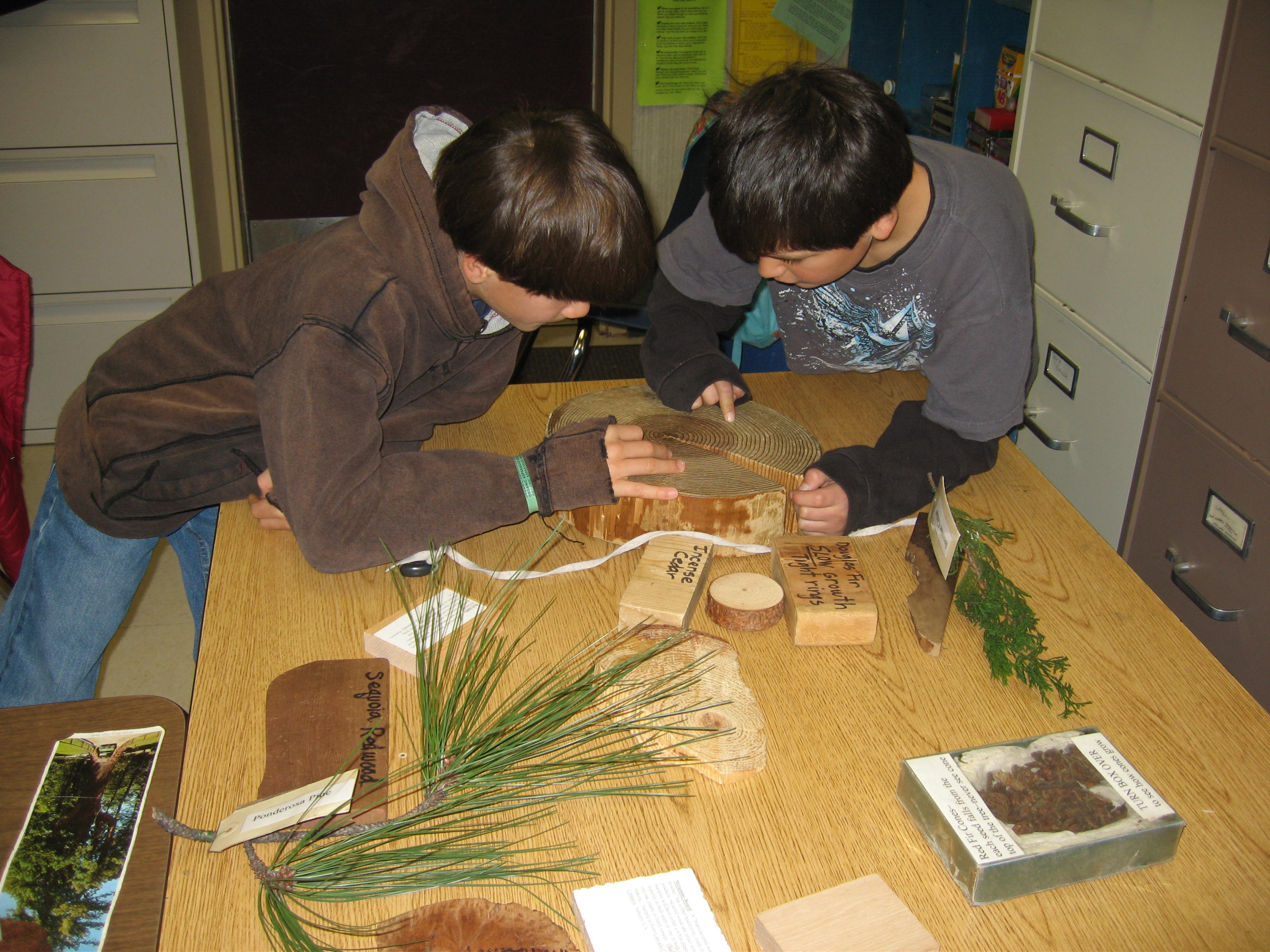 California's forests have more varieties of native cone-bearing trees – 52 species – than any other state in the union. But too few students are aware of why the state's diverse forests are important.
The California Forest Foundation's long-running Talk About Trees program works to combat this lack of awareness by educating young people about the benefits of sustainable forestry. Talk About Trees provides balanced, science-based information about the environmental, economic and societal uses of forest resources for present and future generations.
The Importance of Forests 
"Talk About Trees is an in-class program that helps students understand the scientific and societal importance of our forest, as well as how fire and other factors can threaten their well-being," said Jann Taber, the foundation's executive director. "The program also talks about the many thousands of products that come from forests and the importance of management through sustainable forestry, which is imperative to maintaining a renewable resource."
Talk About Trees uses hands-on, engaging experiences aligned with modern content standards to bring the forest into the classroom. Students learn about:
tree identification and biology,
the process of photosynthesis,
forest ecosystems,
the impacts of insects, fire and drought on forest health,
tree resources and wood products, and
forest conservation and management.
A student participating in a Talk About Trees lesson may get to inspect branches with different cones to learn how to identify some of the most common trees found in California. Or, they may examine bark that's been invaded by beetles and learn how trees sequester carbon and the importance of this process for the environment.
Far Reaching
In 2018 alone, Talk About Trees reached 50,108 students and 2,903 teachers, utilizing 10 independent facilitators who visited 66 schools in 16 counties in California, thanks in part to a series of grants from three Farm Credit institutions: American AgCredit, Farm Credit West and CoBank. 
Farm Credit proudly supports agricultural education programs such as Talk About Trees. "Forests provide everything from the homes students live in to the paper and pencils they write with. They also serve as critical habitat for thousands of species and help to combat climate change," Leili Ghazi, chair of the Farm Credit Alliance and Senior Vice President of the Farm Credit Banking Group for CoBank, said.  
Thinking Ahead

Thinking about next steps for the program, Tabar said, "The next generation of Talk About Trees will expand our reach and put more emphasis on today's societal needs, which include reaching out to urban areas and underserved populations."
This blog post was adapted from a press release published by the Farm Credit Alliance.