"In times of disaster, it doesn't matter where you're from or what differences we may have, you simply step up to help your neighbor." -Tori Owens
Devastation Across the State
In the spring of 2022, multiple devastating wildfires blazed through rural communities in Texas. With 40% of the Lone Star State experiencing extreme drought and warmer-than-average temperatures, the wildfires burned more than 125,000 acres across the state.
"It's probably still unknown how farmers and ranchers will recover from this," Tommy Keith of Lone Star Ag Credit said. "A lot of people lost their whole property, lost livestock and a lot of hay crop. The amount of hay country and bales of hay burned in the fires will more than likely affect the cattle industry in central Texas for a year or two." 
However, amongst all the devastation, Farm Credit institutions in Texas and beyond came together to support those suffering from the wildfires. AgTexas Farm Credit, Capital Farm Credit, Central Texas Farm Credit, CoBank, Farm Credit Bank of Texas, Heritage Land Bank, Lone Star Ag Credit, Plains Land Bank, Texas Farm Credit and Horizon Farm Credit donated a combined $165,000 to help combat the effects of the wildfires. 
"Since 1916, Farm Credit has had the privilege of supporting rural communities and agriculture during times of plenty and extreme adversity, alike. Despite the resiliency of the Lone Star State and its residents, it is important that producers know and feel that Farm Credit is here to support them, today and tomorrow," AgTexas Farm Credit CEO Tim McDonald said.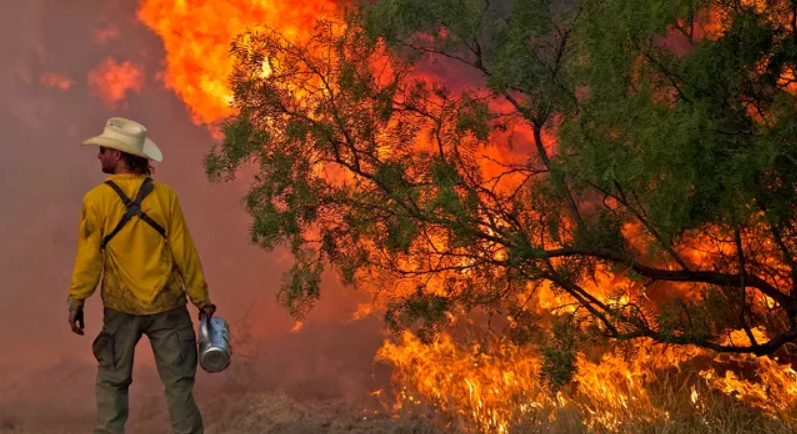 A Personal Touch 
Farm Credit employees offered more than dollars to the relief effort. They spent time on the frontlines helping communities in need. 
"In times of disaster, it doesn't matter where you're from or what differences we may have, you simply step up to help your neighbor," Tori Owens of Lone Star Ag Credit said. 
Tori personally gave much of her time to helping the Carbon, Texas, a community that was heavily affected by the wildfires in Central Texas. Tori provided clothing, bedding, household necessities and food to families who had lost everything. 
"You just start thinking about what you would do if you woke up tomorrow morning and you had nothing - no clothes except for the ones on your back. What would you do? What would you need? It is this thought that led me to help these people get back on their feet." Tori said
Other Farm Credit employees gave back by cooking meals for volunteer firefighters and families suffering the effects of the fires.
"Looking at the devastation in the eyes of the community and volunteer firefighters really tugged at the heartstrings," Gerrit Schouten of Lone Star Ag Credit said. "Many of the volunteer firefighters are just normal community members who risk their lives to protect their community. We knew we had to help them out in any way we could," Gerrit said.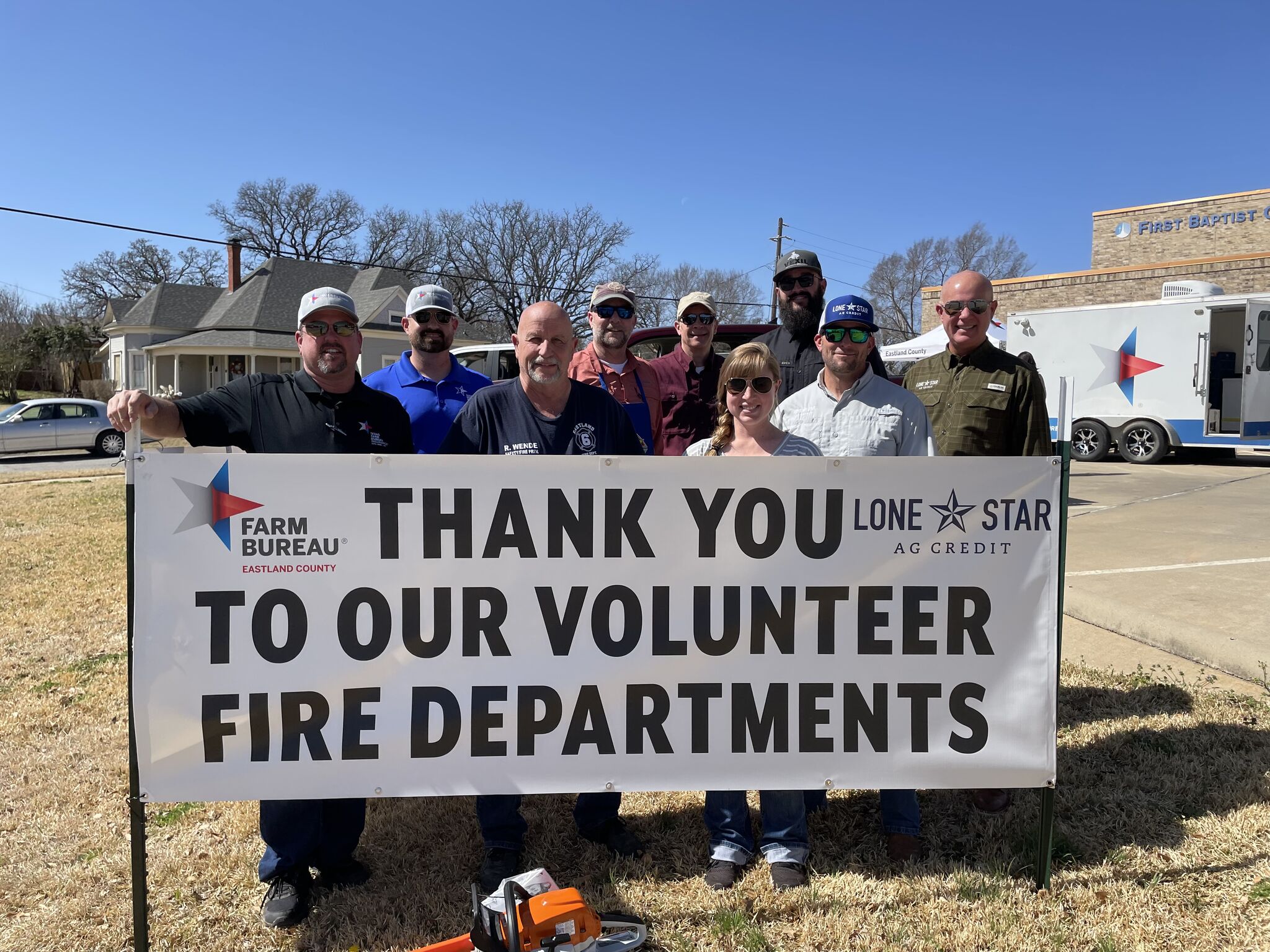 Help Beyond the Texas Border
When Jenny Kreisher of Horizon Farm Credit heard about the devastation in Texas from the wildfires, she knew she needed to take action. 
"When we saw pictures on social media, we had to help," Jenny said. "We immediately got on the phone and checked to see how Horizon could help because this is what Farm Credit does. It does not matter that we are over 1,000 miles from the wildfire. What matters is that we help our fellow agriculturists in a time of need," Jenny said.
Moving Past the Devastation
With $165,000 raised to support the relief efforts, the Farm Credit institutions sent their funds to two different groups. 
"Based on the conversations that we had with staff in the affected areas, we decided the best place to send the funds was to rural volunteer fire departments and the Texas and Southwestern Cattle Raisers Association disaster relief fund," Kristy Tucker of AgTexas Farm Credit said.
Many volunteer fire departments operate with the support of their community. These funds will help them repair the equipment needed to continue serving their neighbors. Southwestern Cattle Raisers Association disaster relief fund also provides resources for farmers and ranchers affected by natural disasters to help them begin to rebuild their operations after times of hardship. 
Farm Credit customers also are receiving individualized assistance from their local associations. 
"We have provided information to affected customers on how to obtain different relief packages and receive feed assistance and fence building assistance from multiple groups," Tommy of Lone Star Ag Credit said. "We also have offered customers that were impacted by the fires deferral of payments and restructuring of loans to help them get back on their feet," Tommy said. 
Moving forward, many Farm Credit associations in Texas have decided to begin disaster relief plans for when tragedy strikes again. 
"We decided that we needed to have a disaster group ready, so we are prepared to jump in with both hands next time tragedy strikes," Tori Owens of Lone Star Ag Credit said. 
In Good Times and Bad
Today and every day, Farm Credit supports rural communities and agriculture in good times and bad. The work of these ten Farm Credit institutions and their employees demonstrates the resiliency of the agriculture industry and the power behind helping a fellow neighbor. 
"Our hearts go out to our neighbors who were impacted by the recent central Texas wildfires, and we are grateful that we have the financial strength to help with the recovery efforts," Central Texas Farm Credit CEO Jimmy Chamber said. 
If you are interested in helping farmers in Texas affected by the wildfires, check out the Texas and Southwestern Cattle Raisers Association disaster relief page to learn how you can give back.