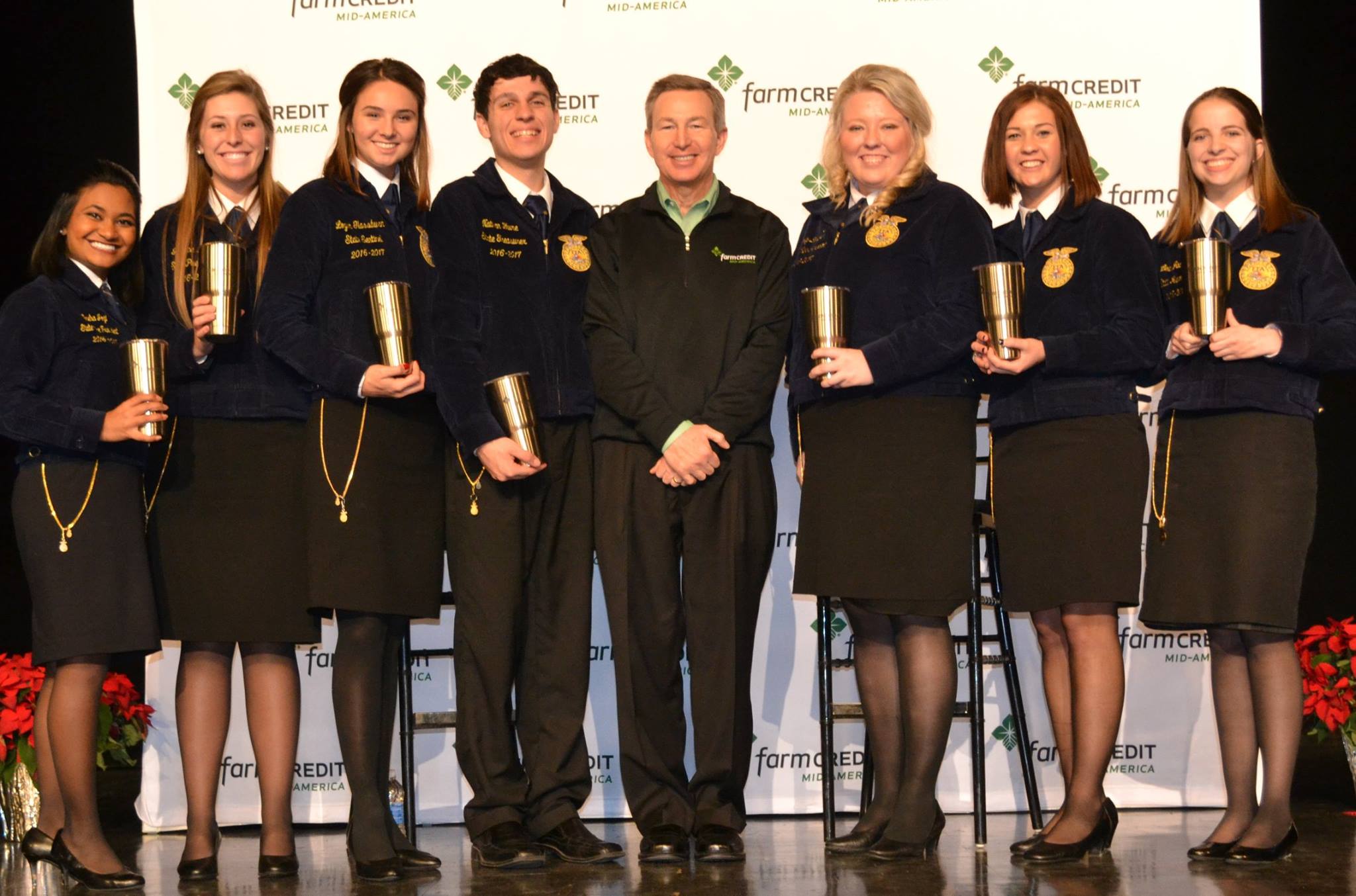 When the National FFA Organization was established by 33 delegates from 18 states 90 years ago, FFA stood for "Future Farmers of America." While the organization remains focused on preparing the next generation of farmers, it is clear that FFA means even more today. 
FFA is the largest student-led organization in the nation, with an astonishing 669,969 student members and 8,630 local chapters in all 50 states, Puerto Rico and the U.S. Virgin Islands. FFA students are exposed to a variety of agriculture-related topics throughout their participation in the organization, such as agriscience and biotechnology, agricultural mechanics, horticulture, animal science and environmental science. They practice leadership and interpersonal skills, including public speaking and teamwork. And FFA provides guidance and exposure to professional mentors as students explore potential future careers. 
FFA's focus on classroom-based education, experience-based learning and leadership development produces students who have the skills required to solve the challenges our rural communities and agriculture face.    
With its strong focus on the next generation of agriculture leaders, Farm Credit supports FFA students in their pursuit of agricultural knowledge and experiences. For example, Farm Credit East offers a scholarship for FFA students that provides funds for their Supervised Agricultural Experience, an experiential learning opportunity that provides hands-on ag education.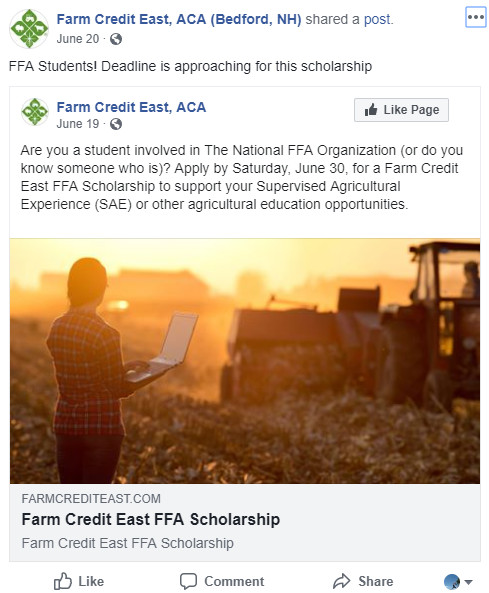 FFA teaches students the importance of involvement in their rural communities, making local Farm Credit associations a natural partner in FFA students' community improvement projects. In May, Farm Credit Illinois partnered with junior high and high school FFA members in Mahomet, Ill., as they planted trees and installed landscaping in a local park.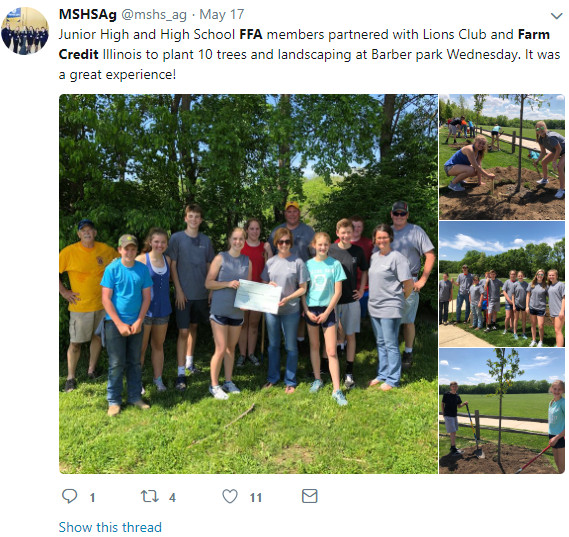 Farm Credit supports FFA's work to help students develop valuable leadership skills that serve them in their future agriculture careers and community engagement. For example, Farm Credit Services of America provided funds to the York, Neb., FFA chapter to purchase their students' handbooks, which they use as a resource throughout their FFA leadership training.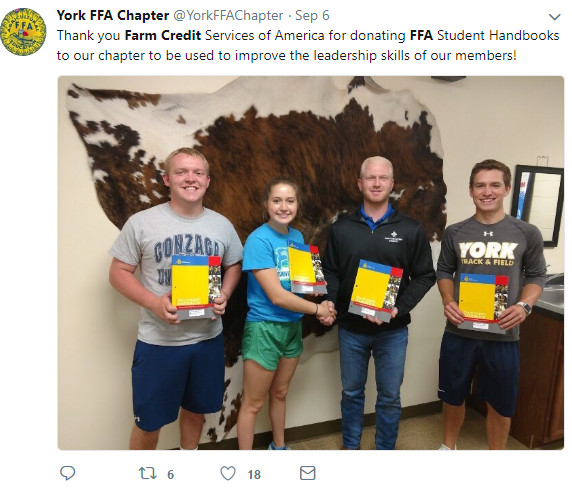 After the extensive education they receive through FFA, many students wish to pursue an agriculture-related degree through a higher education institution. Farm Credit provides scholarships, such as the one issued by Texas Farm Credit, that support high school seniors as they look to continue their agricultural education and strive towards future agriculture careers.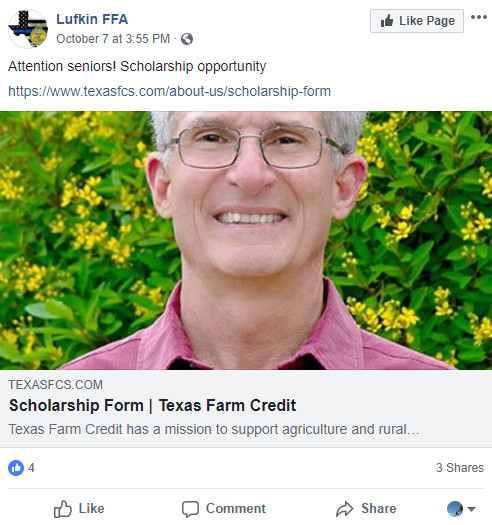 The future of agriculture is bright and the outlook for rural communities encouraging. As technology continues to improve efficiency and life on the farm evolves, Farm Credit will continue its commitment to the next generation of leaders through partnerships with FFA and other organizations.