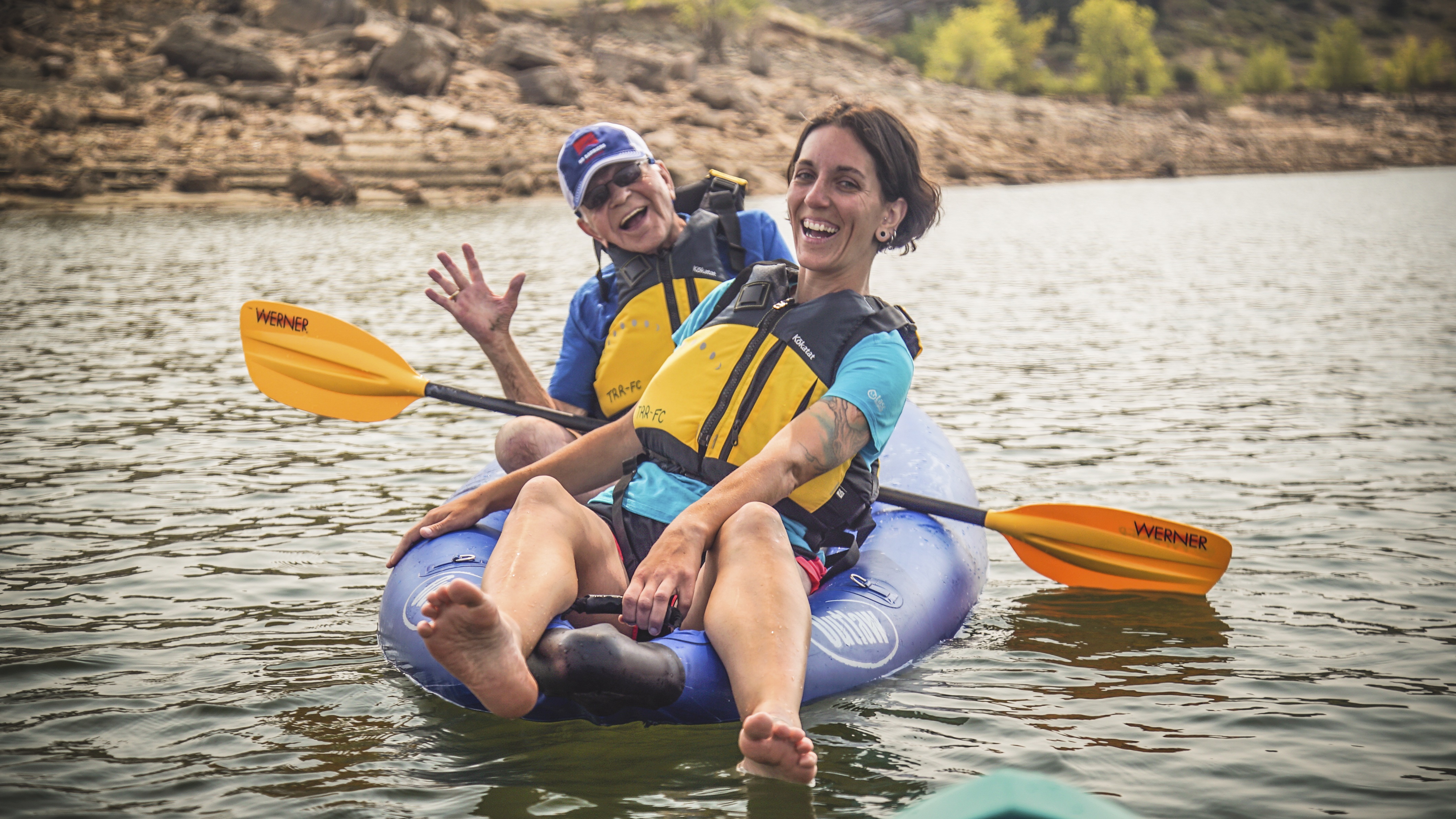 CoBank joined forces with No Barriers USA, a Colorado-based nonprofit organization, in 2017 to create a program that honors the men and women from rural America who have served in the U.S. military and returned home with various forms of service-related disabilities.
CoBank customers throughout the country nominated veterans from their rural communities to participate in a CoBank-sponsored No Barriers Warriors expedition in the Colorado wilderness. The nominees ranged in age from their late 20s to nearly 80 years old and served in all branches of the armed forces. The expedition tested these veterans, challenging them to tackle demanding activities like white water rafting, rock climbing and trekking.
"The transition to civilian life can be a challenge — one compounded by injuries or wounds suffered as a result of military service," said John Toth, director of the No Barriers Warriors program and a U.S. Army veteran. "The Warriors program helps veterans overcome their barriers by putting them in difficult situations. These situations push them physically and mentally, showing them that they have the strength within themselves to overcome the barriers they face in their daily lives." 
Midwest Energy and Communications, an electric distribution cooperative located in Cassopolis, Michigan, nominated 79-year-old Korean War veteran Jesse Smith to participate in a No Barriers Warriors expedition. Smith returned home from the war with post-traumatic stress disorder and other injuries that have made social interaction difficult for him. But a love of nature led him to apply for the CoBank/No Barriers opportunity.
"This trip was fantastic and forever changed me" Smith said. "We all came together and really connected, and I learned that, even at 79, I can still take on new challenges and succeed. All veterans with disabilities carry baggage, but the only real obstacle in life is your thinking. I would tell anyone who is even considering [a CoBank/No Barriers expedition] to not be afraid and just go for the adventure." 
CoBank customer BlueRidge Energy in Lenoir, North Carolina nominated local veteran Robert Moore. Instead of joining the expedition, Moore chose to participate in the annual No Barriers Summit, a two-day event that brings together people of all backgrounds and abilities.
 
"The No Barriers event really touched me in so many ways," says Moore, who has served in both the Marine Corps and the National Guard. "It made me rethink my direction in life. I know that I have a lot to work on, but I'm determined to succeed." 
Whether a veteran participates in an expedition or the Summit, the No Barriers experience is a catalyst for change. Participants stretch boundaries, innovate through adversity and create strong relationships with their fellow veterans that can last a lifetime. In 2018, CoBank once again offered its customers this unique opportunity to recognize the veterans in their communities. The 2018 CoBank/No Barriers expeditions are currently underway. 
This article originally appeared as part of CoBank's "Growing Rural America: 2017 Corporate Social Responsibility Report."