This article was originally written by Erin Anthony and published by the American Farm Bureau Federation.
Now in its eighth year, the Farm Bureau Ag Innovation Challenge is a national business competition that showcases U.S. startups developing innovative solutions to challenges facing America's farmers, ranchers and rural communities.
In this article, FBNews catches up with previous Challenge participants to find out where they are now, how they were affected by the pandemic and how participating in the Challenge continues to benefit them. The entrepreneurs profiled here participated in the 2020 Challenge, which culminated at the American Farm Bureau Annual Convention in Austin, Texas, in January 2020.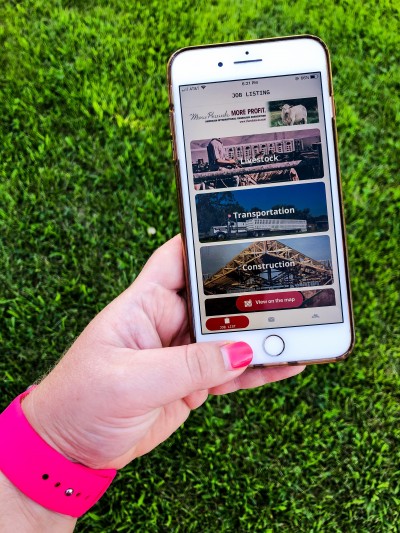 AgButler
Kevin and Jamie Johansen
Missouri
Missouri farmers Kevin and Jamie Johansen's AgButler app is a tool that connects individuals seeking work with farmers, ranchers and agribusinesses needing temporary labor. Officially launched for iOS and Android in the second half of 2020, the app has nearly 900 users and gaining – the number of profiles on the app jumped 65% in the past month alone.
The app debuted as a demo at the Challenge and the Johansens did a soft launch at the end of August 2020 – three months ahead of schedule. The pandemic pushed some of the app developers' work back, so their engineers had more time to spend on AgButler. The pandemic also gave AgButler a chance at a dry-run. Not long after colleges and universities across the country went virtual, the Johansens partnered with Missouri Farm Bureau on a pilot program to help connect agriculture students looking for work with farmers in need of labor.
The pandemic did throw a wrench into the team's plans to introduce AgButler at agriculture industry events and other in-person gatherings, like meetings with county Farm Bureaus and Cattlemen's groups, and college and university ag departments.
"We really had to think about how we were going to roll out a marketing campaign that was all digital, all virtual. Thankfully, the AgButler team was well-versed in digital marketing, particularly social media," said Kevin Johansen. One of the toughest parts of that approach was ensuring fresh content on all social media channels to keep people engaged.
A fresh crop of ag-themed podcasts also provided marketing opportunities, via both AgButler's sponsorship of the programming and Johansen talking about the app as a guest on various shows.
Two of the most significant benefits of participating in the Challenge, according to Johansen, were getting AgButler in front of their target demographic – thousands of farmers and ranchers – and being able to network with a different audience in ag technology.
"The Ag Innovation Challenge brought some of the most prominent ag tech investors and incubators to one event," Johansen said. "We connected with mentors we're still in touch with today. It's great to have that 'outside-the-bubble' connection."
As a semi-finalist in the competition, AgButler was awarded $10,000.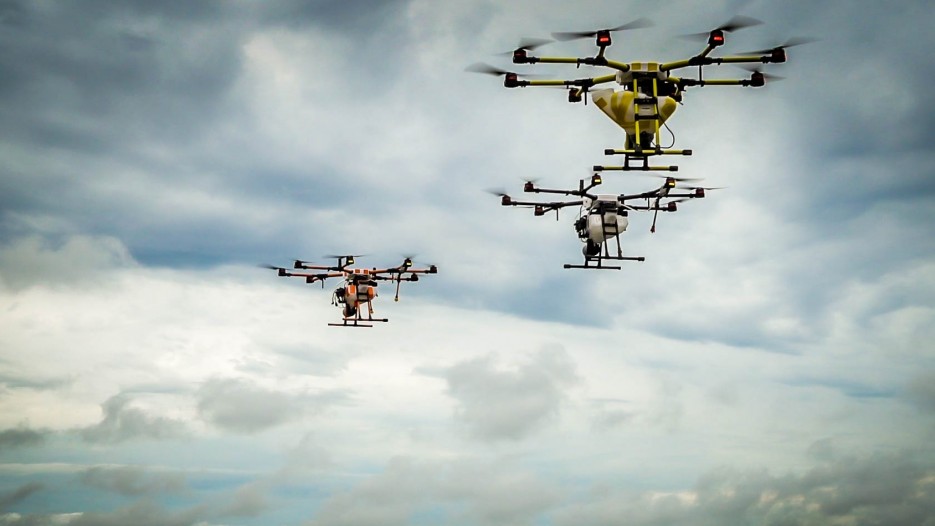 Rantizo
Michael Ott
Iowa
Rantizo CEO Michael Ott said his company, which offers a turnkey system for precise in-field drone applications of agricultural products, spent a good deal of time in 2020 dialing in their technology to better serve agribusinesses with customers growing crops commonly found in the Midwest – corn, soybeans and wheat. Now that they've got those down, they're looking to develop the same expertise with other commodity crops such as cotton and rice, as well as specialty crops.
Rantizo also hit several other milestones in the year following their participation in the Challenge. Demand for their products and services was way up from 2019, which Ott said is partly from being a new a company, but also because their drone-based application services are fulfilling a significant need.
"Farmers are seeing the value of having the ability to precisely target specific areas in their fields where that option didn't exist before," Ott explained. "In 2020, our network of application services contractors covered thousands of acres from California to Pennsylvania, providing applications of fungicide, cover crop seeds and more. The sky's the limit."
The dramatic sales growth resulting from demand required Rantizo to triple in size, going from seven employees in late December to 25 currently.
Additionally, in July of 2020, Rantizo was granted waivers for multi-drone swarming, becoming the only company with those permissions from the Federal Aviation Administration on a national scale. The waivers allow them to fly three drones at once, greatly enhancing in-field efficiency and productivity. And the company has been permitted for aerial application operations in 18 states.
"That's where the pandemic slowed us down dramatically. We knew what we needed to do – go to the state Department of Agriculture, take a test at the Extension office. It's pretty simple, but couldn't be done with all the office closures," Ott said.
The pandemic also delayed the availability of materials – last year it was water tanks, this year it's chips for circuit boards.
The Challenge not only exposed Rantizo to several influential people who ultimately provided Ott numerous additional opportunities to share what his company does and how they do it, but even generated a new customer; someone who learned about Rantizo at the event ended up visiting the company headquarters in Iowa City, resulting in the purchase of a drone for applications on sugarcane crops.
As one of four finalists in the 2020 Ag Innovation Challenge, Rantizo was awarded $15,000.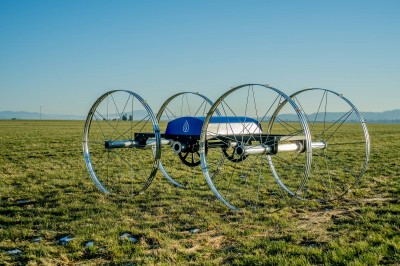 HydroSide
Dana Mohr
Idaho
A little more than a year after the AFB Annual Convention, winner HydroSide Systems completed the redevelopment and redesign of its HydroMover, a remote-operated wheel line mover that runs on hydroelectricity. With one product on the market, HydroSide is preparing a second – the HydroReel, an autonomous hose reel – for rollout in spring 2022.
Run by Dana Mohr, the Post Falls, Idaho-based company has grown, going from one employee in early 2020 to nine now. The same support from an individual investor that allowed Mohr to take on more employees also helped him secure a 15,000 square foot facility.
The 18 months since the Convention haven't been without their challenges though. Pandemic-related supply chain disruptions continue to impact HydroSide. Mohr's team is checking steel and aluminum prices daily and trying to ensure enough lead time in purchasing materials.
"We purchase what we need and maybe a little bit more. We have to be careful though because we're a newer company and we don't have deep reserves built up for things like this," Mohr said.
On the positive side of the pandemic, it spurred Mohr and his team invest in cloud-based design and inventory management platforms, which allow him to stay connected, have productive discussions and solve problems when he's away from the office.                                                                                                             
One of the top benefits of participating in the Challenge was putting the Challenge application and pitch video together, according to Mohr.
"Just to apply for the Challenge, we had to have a well-thought-out product and business plan. We had to dive deep and hone in on our ideal customer and really get a handle on our niche," Mohr said.
As he worked his way through the Challenge, first as a semi-finalist, then in the final four, the answers he developed for the judges' tough questions helped him critically think about how he was going to scale his production, grow his business and reach his customers.
The relationships Mohr made along the way were key too.
"Through the Challenge, we established a very significant network, which is especially important in agriculture because businesses in this industry are built on connections and trust," he said.
As the winner of the 2020 Ag Innovation Challenge, HydroSide Systems was awarded a total of $30,000.
AFBF, in partnership with Farm Credit, has opened online applications for the 2022 Farm Bureau Ag Innovation Challenge. Farm Bureau will award $165,000 in startup funds provided by sponsors Farm Credit, Bayer Crop Science, Farm Bureau Bank, Farm Bureau Financial Services, FMC Corporation and John Deere.