August in rural America is about more than county fairs and "dog days." It's also the time when many members of Congress escape the heat of Washington, D.C., and head back to their home districts to meet with farmers and ranchers and discuss the issues important to them.
In August 2019, two Farm Credit associations, Horizon Farm Credit and Farm Credit of the Virginias, went along for the ride as two House Agriculture Committee leaders and agriculture allies visited Farm Credit customers to learn about their operations and engaged in roundtable discussions about agriculture. Horizon and Farm Credit of the Virginias invited nationwide audiences to join in the conversation through a social media "takeover" of Farm Credit's national platforms, including Facebook, Twitter and Instagram, using the #FarmCreditTakeover hashtag.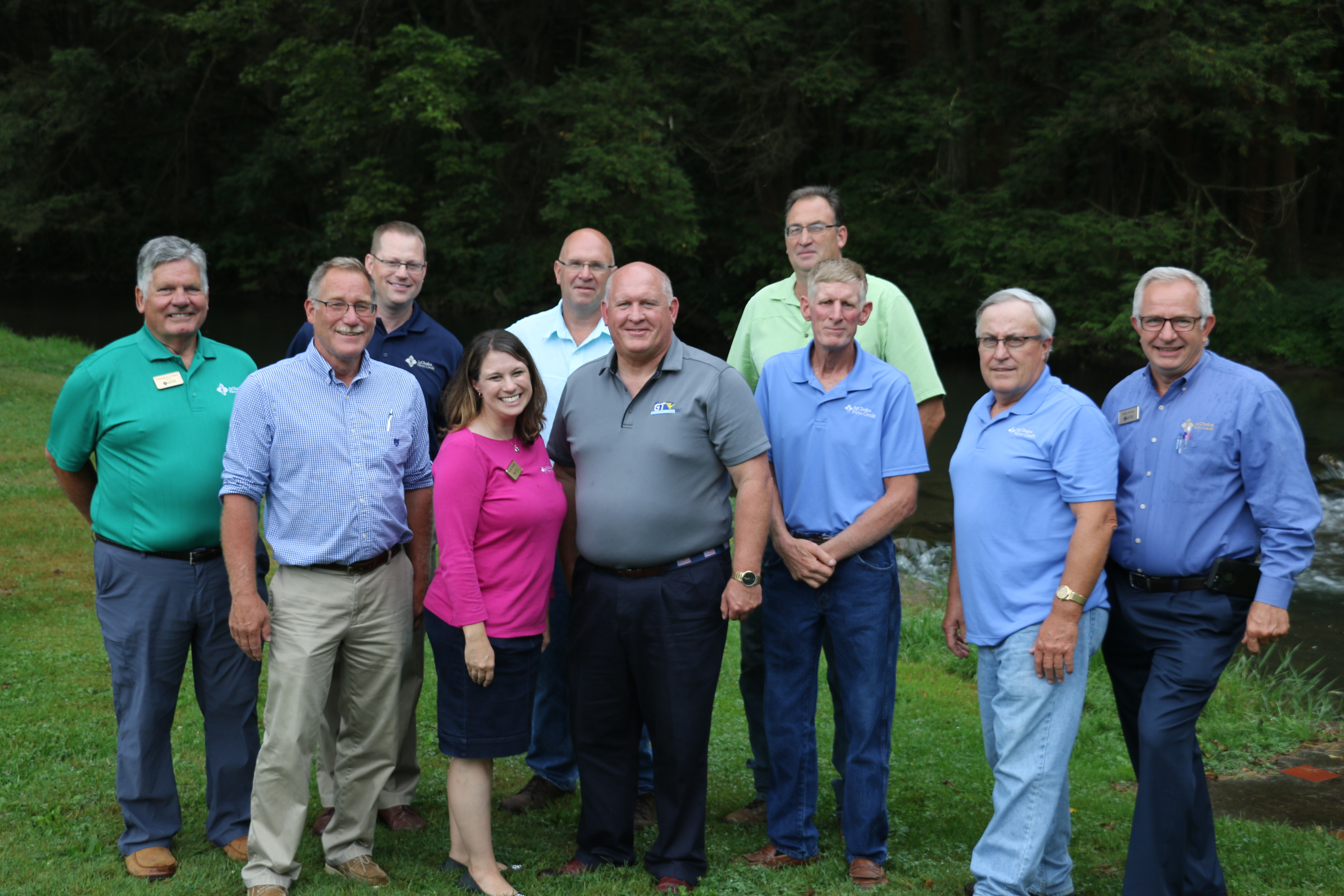 Horizon used Farm Credit's social media handles to provide a behind-the-scenes look at Ag Progress Days in Pennsylvania, featuring a roundtable with Rep. Glenn Thompson (PA-15), who serves as ranking member of the House Agriculture Subcommittee on General Farm Commodities and Risk Management. Rep. Thompson joined Farm Credit representatives to discuss the many challenges that farmers are facing, as well as potential solutions, one of which is access to reliable and affordable credit.
"Our farm families need access to credit to be able to make the necessary investments in inputs that go into agriculture," he said.
During a subsequent question and answer session with Horizon on Facebook and Instagram, Rep. Thompson highlighted the importance of young, beginning and small farmers for the future of agriculture.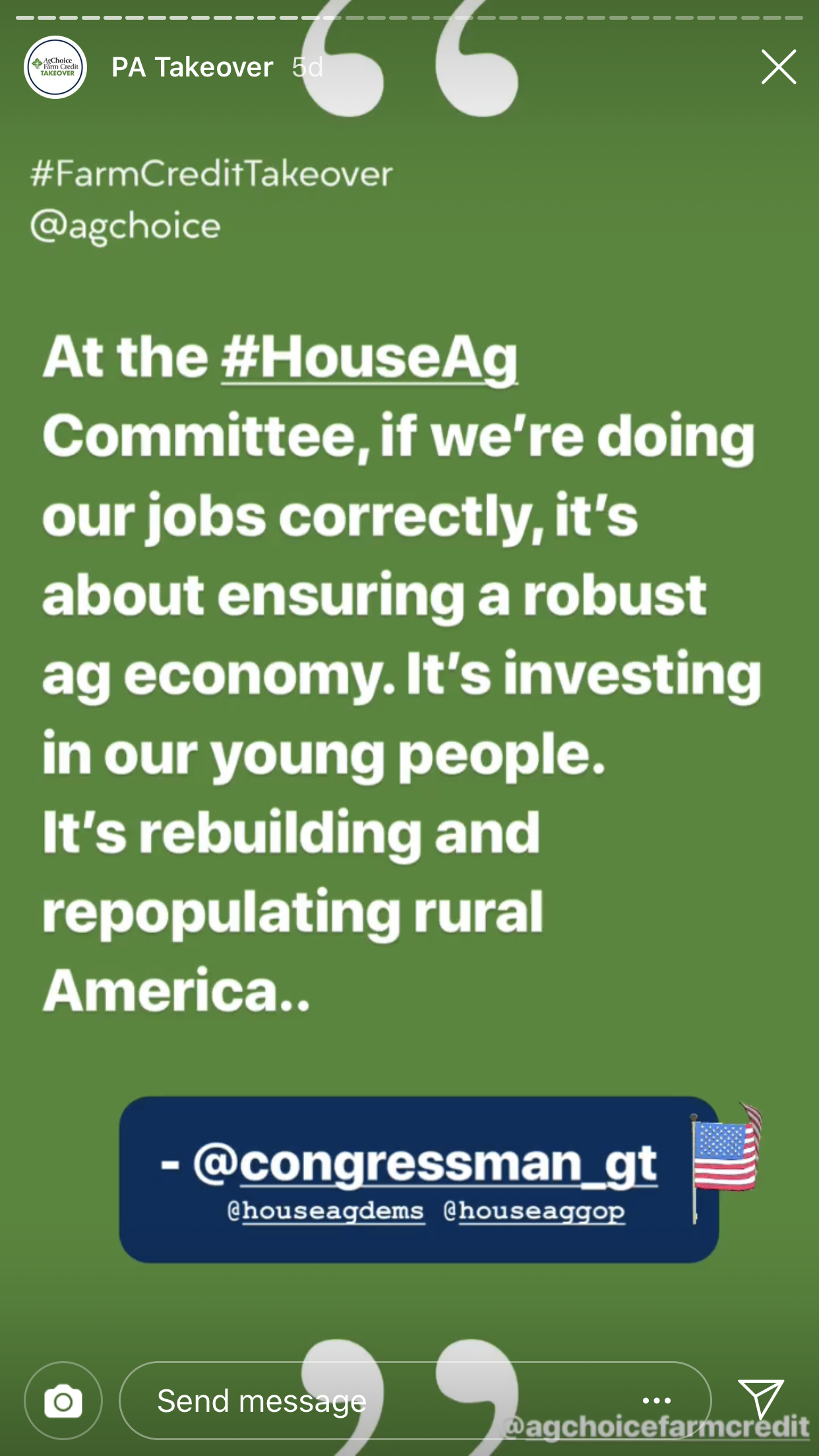 "We are at a crossroads with the average age of farmers today, so the focus on young, beginning and small farmers is incredibly important," he said. "That's what I appreciate about Farm Credit and Horizon – they provide assistance to those who are just starting out or are the first person in their family to enter into agriculture."
A few days prior and a few states south, Farm Credit of the Virginias engaged in a social media takeover of their own. Farm Credit of the Virginias joined Rep. Abigail Spanberger (VA-07), chairwoman of the House Agriculture Conservation and Forestry Subcommittee, on a farm and agribusiness tour where she met with Virginia crop and livestock producers, farm families and agribusinesses in and around Culpeper County, V.A.
During the tour, Rep. Spanberger spoke with Farm Credit producers to learn about their operations and their struggles.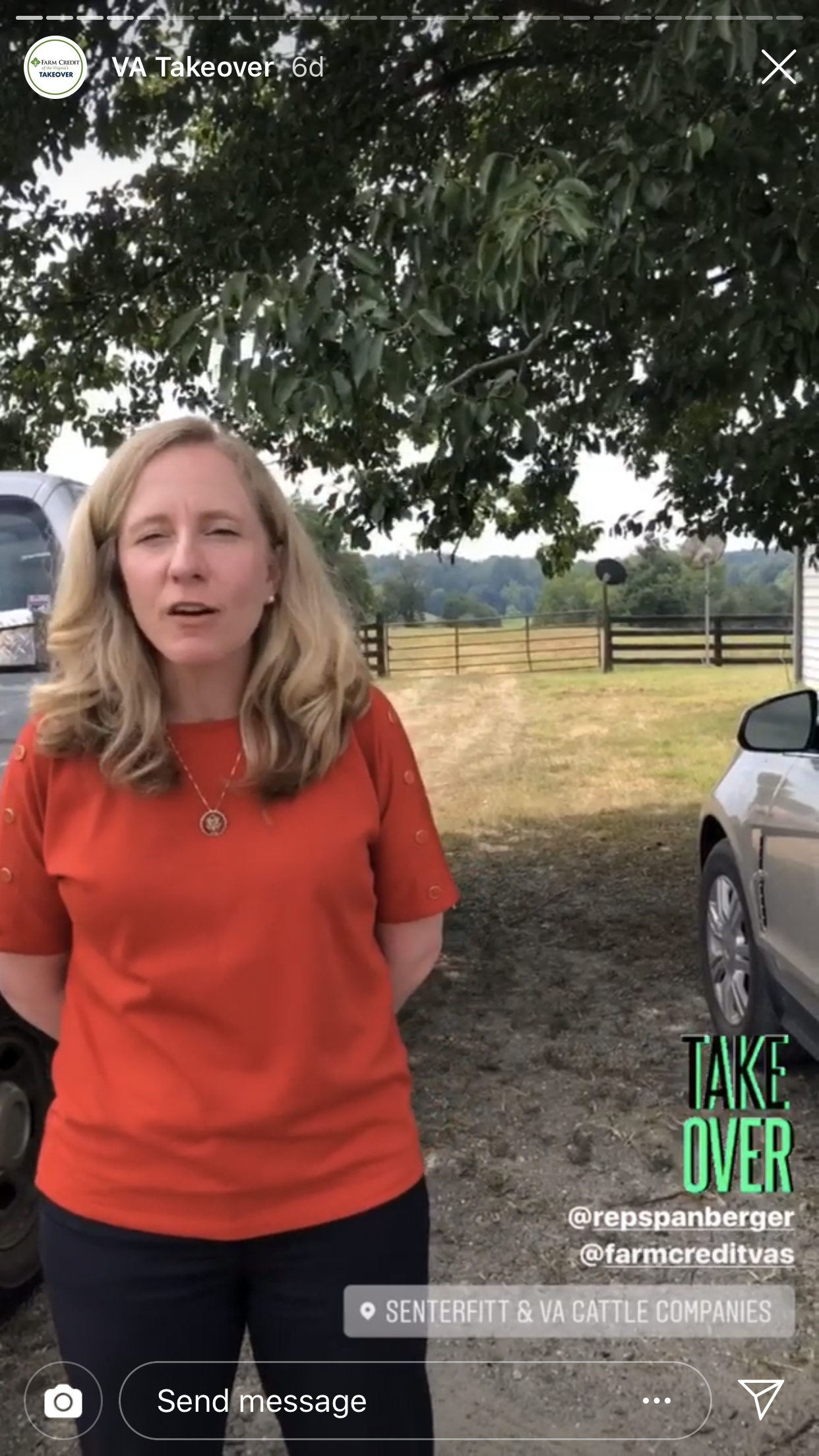 One such farmer was Gary Vance, a Farm Credit of the Virginias customer who explained the complicated nature of the sale and transportation of cattle from central Virginia to other areas across the country. Rep. Spanberger also visited Ben VanHoven of Commonwealth Greenhouses, who shared about his growing practices, as well as his family's involvement in the perennial industry statewide.
Reflecting on her experiences speaking with farmers, Spanberger said, "As I met with local farmers, they expressed their concerns related to the volatility of markets, trade uncertainty, the unreliability of high-speed broadband internet access and the continued need to recruit qualified employees. I also witnessed a tremendous amount of community spirit, family and agricultural tradition, and these values continue to sustain our rural communities."
Thank you to Reps. Spanberger and Thompson for meeting with farmers and ranchers and educating the public about agriculture through social media.