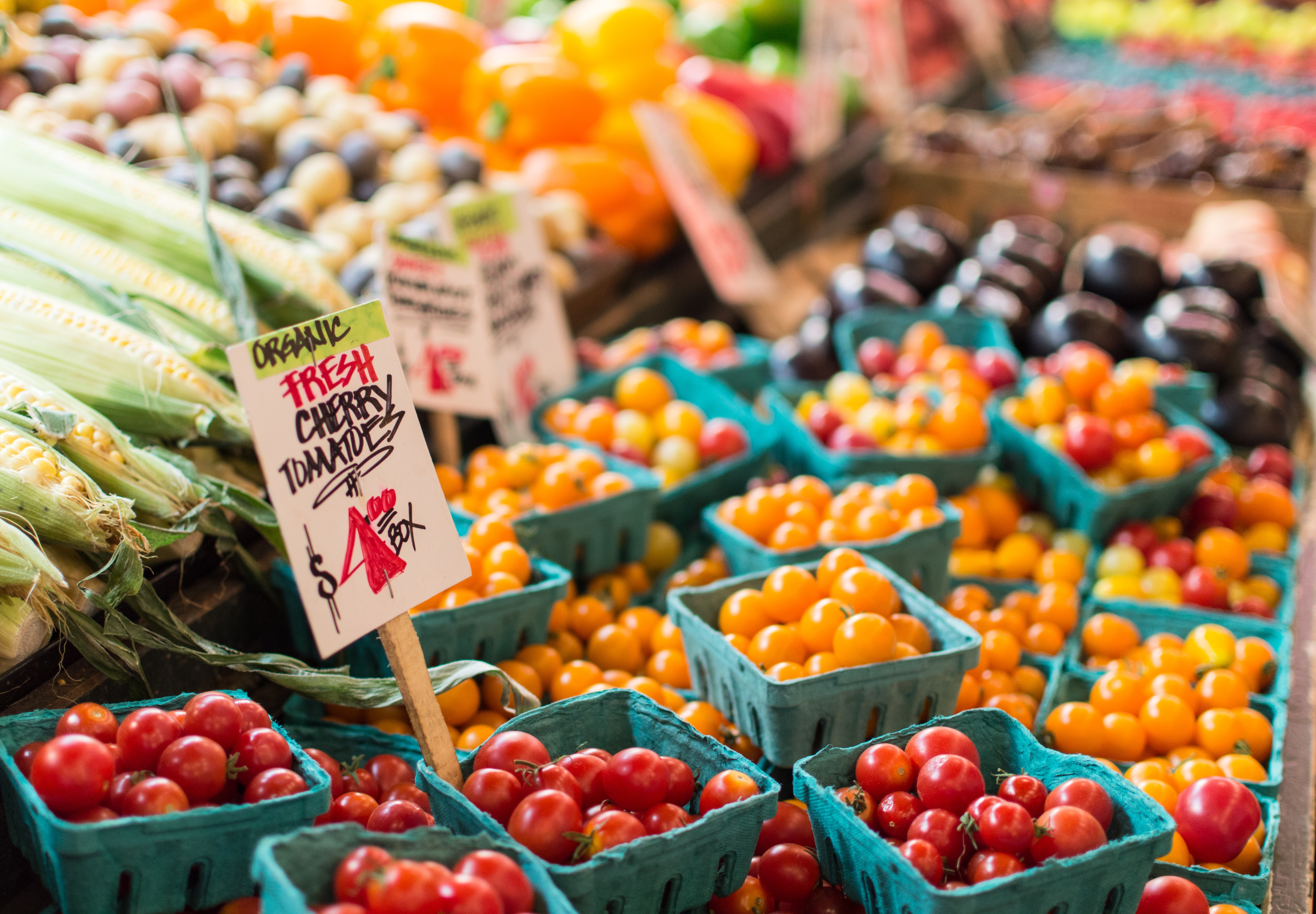 This post was originally published by the Farmers Market Coalition, a partner of Farm Credit. See here for the original. 
Farm Credit is a nationwide network of 73 customer-owned lending institutions that support rural communities and agriculture with reliable, consistent credit and financial services. While best known for offering critical loans to farmers, ranchers, and other agribusinesses, Farm Credit System Banks are also consistent supporters of farmers markets. This year, the Farmers Market Coalition (FMC) is hearing from an unprecedented number of members who have received, or will be receiving grants and other support from their local Farm Credit.
We're seeing markets receive $500-5,000 in recurring support for promotional materials, administrative expenses, and nutrition benefit matching programs. In some states, like Arkansas, Farm Credit System banks are awarding competitive grants to farmers markets across the state. Here are a few of the stories we're seeing in the press:
Our member farmers markets are grateful for this support—funding enables markets to build their management capacity, outreach and promotion and skills in improving nutrition for WIC, Seniors, SNAP, Veterans, and increasingly, fruit and vegetable prescription programs.
FMC estimates nationally that the $63 million in estimated revenues from these nutrition incentive programs improved incomes of some 21,000 fruit and vegetable farmers—revenues that allow a number of Farm Credit borrowers, especially minority and new and beginning farmers, to improve their creditworthiness for Farm Credit lending.
FMC recently submitted a letter to Farm Credit to express our gratitude for their ongoing support of markets across the country, in partnership with our friends at the National Sustainable Agriculture Coalition, Wholesome Wave, Massachusetts Federation of Farmers Markets, and Sustainable Food Center. Visit their website to learn more about Farm Credit, and find a location near you.