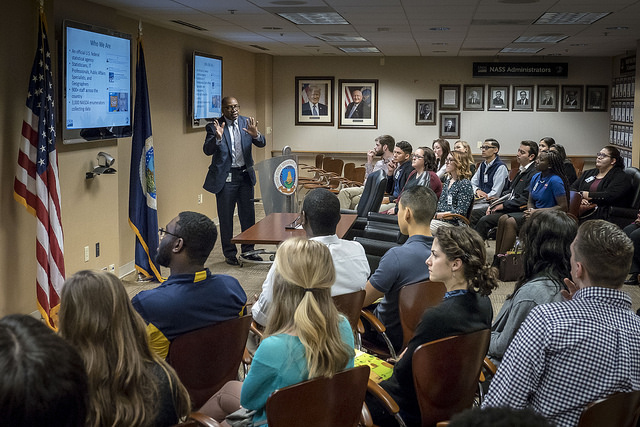 The future of rural communities and agriculture depends on cooperative efforts of many individuals. From a new generation of farmers and ranchers, scientists, ag economists, policy experts and other professionals who support them, collectively, they all play a vital role. The U.S. Department of Agriculture (USDA) Agricultural Outlook Forum Student Diversity Program provides an opportunity for outstanding young leaders in agriculture to join producers and policymakers, as well as business, government and industry leaders as they engage in topics at the forefront of agriculture today. 
Farm Credit proudly supports this annual weeklong program, which brings 20 undergraduate and 10 graduate students attending historically black land-grant universities, Hispanic-serving institutions, other land-grants and colleges of agriculture pursuing agriculture-related degrees to Washington, D.C. They attend the USDA Ag Outlook Forum and participate in other programming exploring career opportunities, contemporary agribusiness topics, scientific research and agricultural policy.
These outstanding students arrived in Washington prepared and ready for a week of learning and sharing. USDA Secretary Sonny Perdue was so impressed by the group that he spent two full hours talking with them in his office. The students also met with a number of other senior USDA officials and visited with Senate and House Agriculture staff. On Capitol Hill, they received a behind-the-scenes perspective on the Farm Bill process and participated in thoughtful legislative discussions.
Nominated by their university to attend, the students applied by writing an essay highlighting the greatest challenges in agriculture and offering potential solutions in order to be accepted into the competitive program. 
Esha Tariq, an undergraduate from the University of Maryland College Park, identified the lack of knowledge about agriculture among urban residents as a primary issue saying, "The world moves so quickly and is dominated by technology that it feels that agriculture and farming does not belong, as if it was part of the past." Tariq went on to stress the responsibility of those in the agriculture sector to "solve this knowledge gap," saying, "it is a successful agriculture system that allows for growth in a country."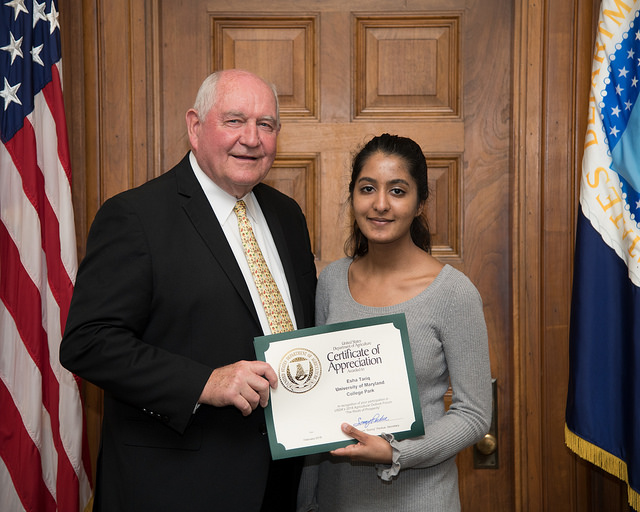 A graduate student from Lincoln University recognized climate change as a principal challenge and discussed the vitality of combining research, education and policy mechanisms to ensure a sustainable food system. Justin Keay said, "A transition to climate-smart farming will not be propelled by a silver bullet, but by a quiver of principles, strategies and techniques applicable to producers both large and small across the full breadth of the globe's climatic regions."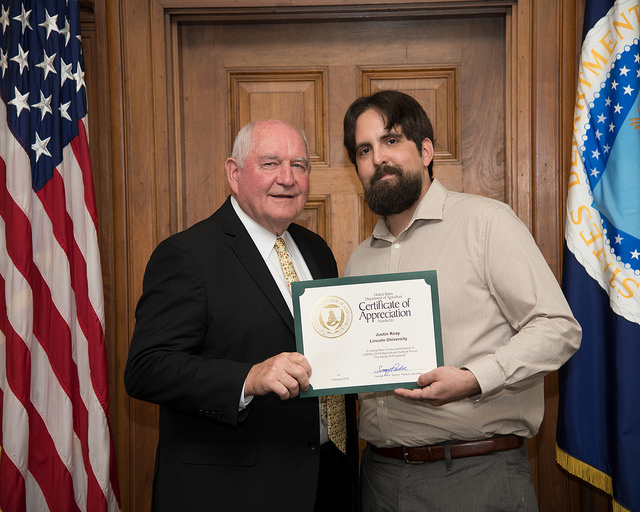 Emma Jobson, a Ph.D. student at Montana State University, believes that adequate financial resources are necessary to address the knowledge gap identified by Tariq and the threat of climate change noted by Keay. Jobson said, "In the next 100 years the global agricultural community will be confronted with dramatically depleted resources and feeding over 10 billion people. Luckily, we have the people, resources, and organizations who will be able to tackle those challenges, but we need to support them now so that they will be ready in the future."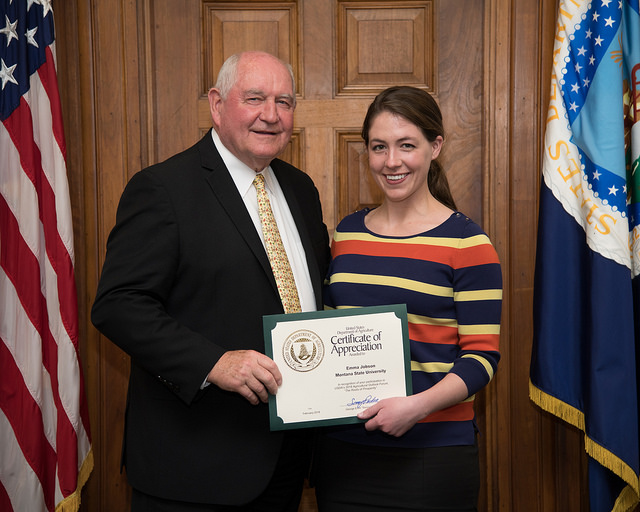 Farm Credit supports rural communities and agriculture and is dedicated to supporting farmers and ranchers from diverse backgrounds. We're honored to carry out this mission in the name of such talented and inspiring young people from across the country.