Entrepreneurship has the power to transform communities across America. 
Rural communities, just like their urban peers, benefit from the influx of fresh ideas and innovative businesses. However, rural entrepreneurs face unique challenges, like inadequate access to broadband, higher transportation costs and lack of access to a business network.  
Ag Innovation Challenge  
Farm Credit's commitment to supporting rural communities and agriculture means ensuring rural entrepreneurs have the tools they need to overcome these barriers and grow their businesses, right in rural America. That's why Farm Credit has partnered with the American Farm Bureau Federation to present the 2021 Ag Innovation Challenge.
Launched in 2015, the Challenge is the first national business competition focused exclusively on rural entrepreneurs launching food and agriculture businesses, and it continues to focus on strengthening rural America through ag entrepreneurship today. 
The Challenge provides an opportunity for business owners across the United States to showcase their innovations in food and agriculture and compete for a total of $145,000 in startup funds that will be distributed across the top ten food and agriculture startup businesses over the course of the competition. 
The Top Ten Entrepreneurs 
Ten inspiring entrepreneurs are gearing up to compete in the 2021 Ag Innovation Challenge (virtual) live-pitch competition January 8-12. 
Register for the free, virtual AFBF Convention to watch as these ten semi-finalists compete in a virtual live-pitch event on Friday, January 8 from 10 a.m. ET to 2 p.m. ET to advance to the final round (Tuesday, January 12 from 4 p.m. ET to 5:15 p.m. ET). In the finals, four finalist teams will vie to win Farm Bureau Entrepreneur of the Year, for a total of $50,000, and the People's Choice Award, for a total of $20,000.
Also, be sure to have your voice heard for the People's Choice Award by voting for your favorite of the final four teams on fb.org/challenge. 
Read on for more information about the 2021 ten semi-finalists.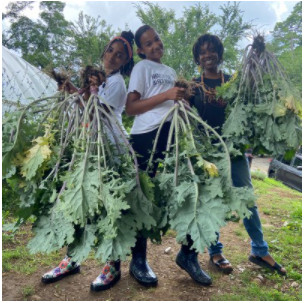 AgriHoodBaltimore
Team lead: Richard Francis
Maryland Farm Bureau member
Website | Instagram | Twitter | Video pitch
AgriHoodBaltimore is a thriving Marketplace, Community Shared Agriculture and Urban Farmer Training Resource Institute with a focus on developing the next generation of Junior Urban Farmers.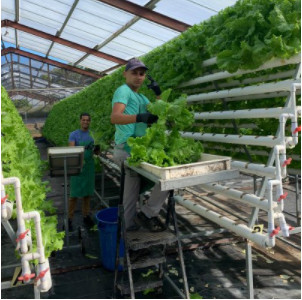 Agro Empresas Black Belt
Team lead: Luis Raimundo Bures Martinez
Puerto Rico Farm Bureau member
Website | Facebook | Video pitch
Agro Empresas Black Belt is a company that standardizes the methods and processes necessary for hydroponic production. The business uses the integration of Lean Six Sigma methodology in the development of agricultural production processes in abandoned poultry facilities among others. It identifies facilities and provides supporting tools in continuous research and developments.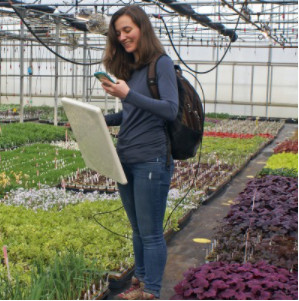 Arbre Technologies, Inc.
Team lead: Matthieu Vollmer
Wisconsin Farm Bureau member
Website | Facebook | LinkedIn | Video pitch
Arbré Technologies, Inc. is a Wisconsin-based startup that uses state-of-the-art software and innovative RFID hardware to help horticultural businesses efficiently manage inventory — improving workflows, eliminating waste, reducing time, decreasing costs, and improving margins.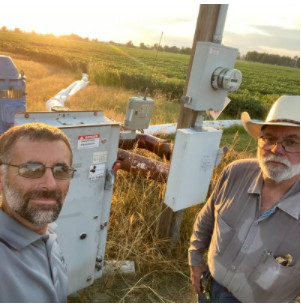 BoldCypress LLC
Team lead: Nathan Holmes
Missouri Farm Bureau member
Website | Facebook | Video pitch
PumpTrakr is a platform that manages irrigation well pump locations, activity, fuel levels, maintenance concerns, and more, all in one convenient app. PumpTrakr lets you view your entire irrigation system at one time, reducing stress, mistakes, and omissions in your daily routine. PumpTrakr allows for easy record-keeping that saves time and money, and provides clear communication and decision-making knowledge between yourself and other pump managers.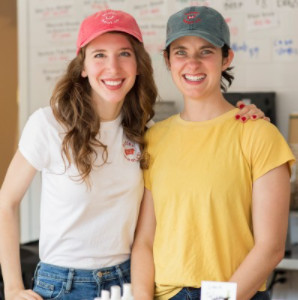 Butter Meat Co.
Team lead: Jill Gould
New York Farm Bureau member
Website | Facebook | Instagram | Video pitch
Butter Meat Co. is a beef supply chain startup based in Western New York working to improve the value proposition of retired dairy cows as beef for farmers and consumers. Their mission is to build a dairy beef brand that increases the farm gate value and offers customers differentiated flavorful beef eco-consciously.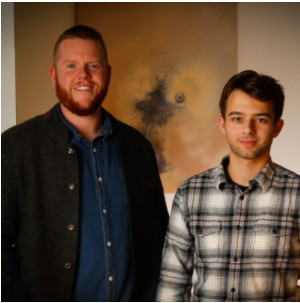 Harvust
Team lead: Riley Clubb
Washington Farm Bureau member
Website | Facebook | Twitter | Instagram | LinkedIn | Video pitch
Harvust is a software platform to help farms with their most valuable resource: their people. From the moment a new employee walks in the door to the moment they are doing productive work, Harvust is making some of the most important HR tasks on a farm like hiring, training, and communication simple, fast, and organized.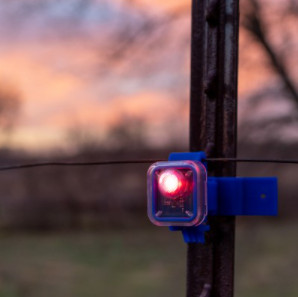 Insulights.com
Team lead: Bill Brown
Iowa Farm Bureau member
Website | Video pitch
Insulights are an affordable, agricultural electric fence insulator that helps livestock and orchard managers protect and manage their electric fences. Insulights are the only blue insulator equipped with a flashing LED light that warns farmers and ranchers of their damaged electric fence.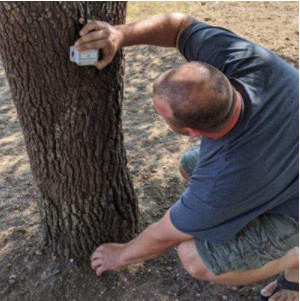 Parasanti
Team lead: Max Adams
Texas Farm Bureau member
Website | LinkedIn | Video pitch
Parasanti is an AI/ML company dedicated to placing advanced analytics into the hands of our nation's farmers and ranchers. Parasanti is a veteran and farmer-led company that has first-hand knowledge of the difficulties in capturing upstream data from the farm and transforming it into critical insights that drive decisions for the farmer in areas with limited bandwidth connection. Parasanti offers a simple, lightweight, and affordable IoT driven plug and play solution for the farmer that delivers hyper-localized insights into the health of the farm as well as leverages machine learning to deliver predictive models of future yields, weather, and even relevant commodity pricing.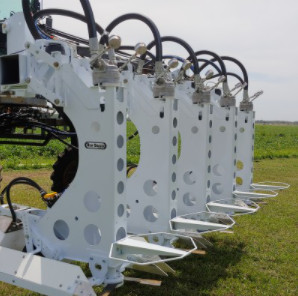 Row Shaver Systems, LLC
Team lead: Dave Button
Kansas Farm Bureau member
Website | Facebook | Twitter | Video pitch
Row Shaver Systems, LLC was started to combat the ever increasing problem of herbicide resistant weeds. The first part of the system, the Row Shaver, is a patent pending agricultural implement that cleans weeds from between the rows of any row crop. It has an aft mounted hooded sprayer/top dress attachment that allows for the option of spraying herbicides/fertilizer on grasses and small weeds with chemicals that could normally be harmful to the growing crop.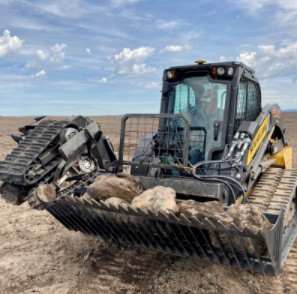 TerraClear Inc.
Team lead: Trevor Thompson
Idaho Farm Bureau member
Website | Twitter | Video pitch
TerraClear improves farm productivity by automating the clearance of hazardous rocks from farm fields. TerraClear is developing an end-to-end system for field rock removal that reduces the labor requirement of an unpopular, but important farm activity - picking rock.