Join us for "12 Days of Farm Credit," as we highlight the efforts of our customers and say thanks for bringing the magic to this holiday season. 
Cookies for Santa and latkes on Hanukkah. Two different traditions celebrated on two different holidays. And both customs have a common connection: agriculture. 

Regardless of what you celebrate this winter, take moment to thank America's farmers and ranchers for producing many of the foods and other products that make these holidays so special. 
On the first day...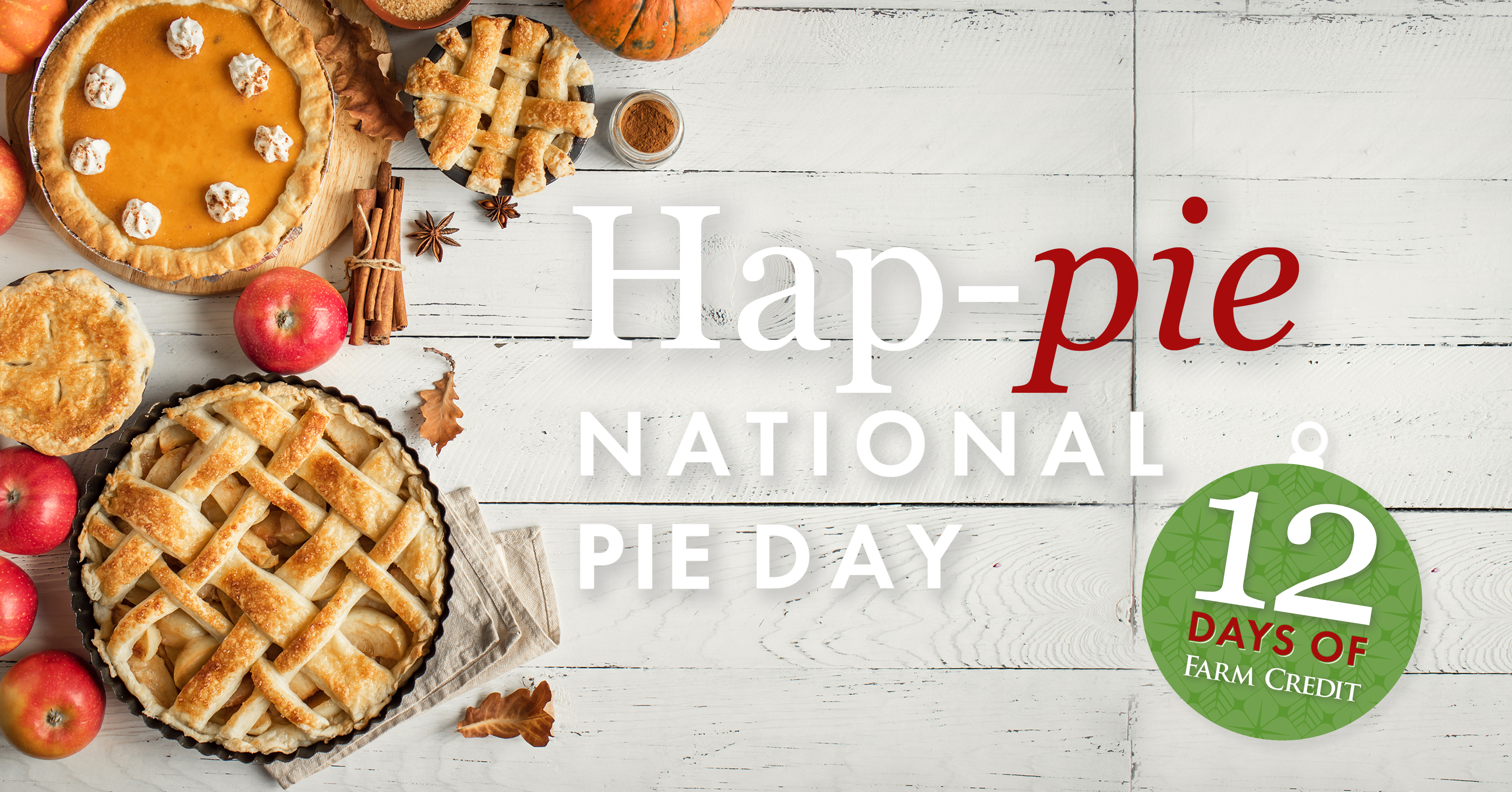 From the wheat growers to the cherry, apple, pecan and pumpkin pickers, we're grateful for each and every producer that contributes to this delicious treat. 
On the second day...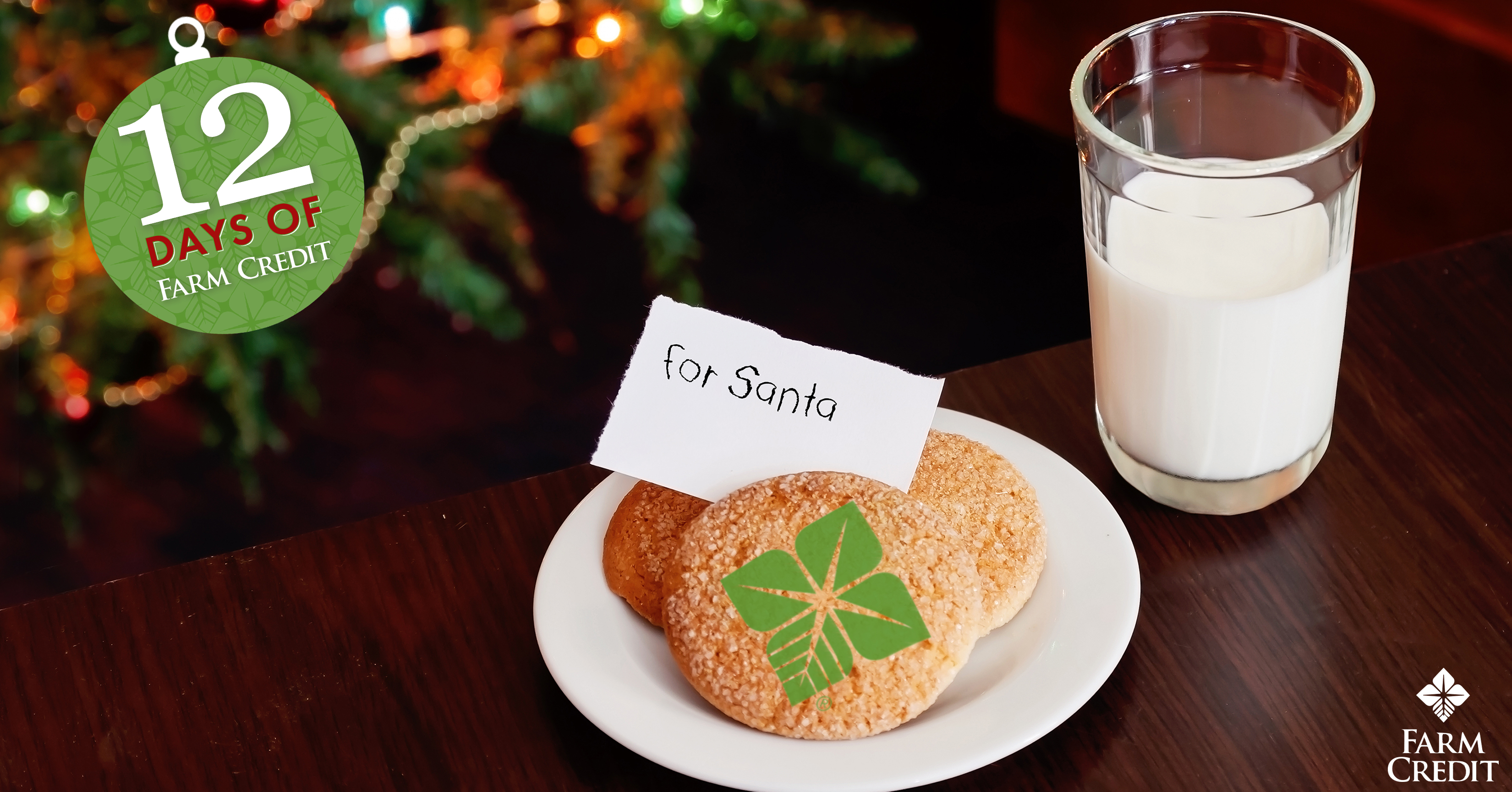 Ever wonder what Christmas would be without milk for Santa's cookies? Thanks to producers like Tom and Pat at McNamara Dairy, we'll never have to wonder. They milk nearly 220 cows and bottle all their own product. With support from Yankee Farm Credit over the last three generations, all seven members of the family participate in the operation, bringing new perspectives to the business. 
On the third day...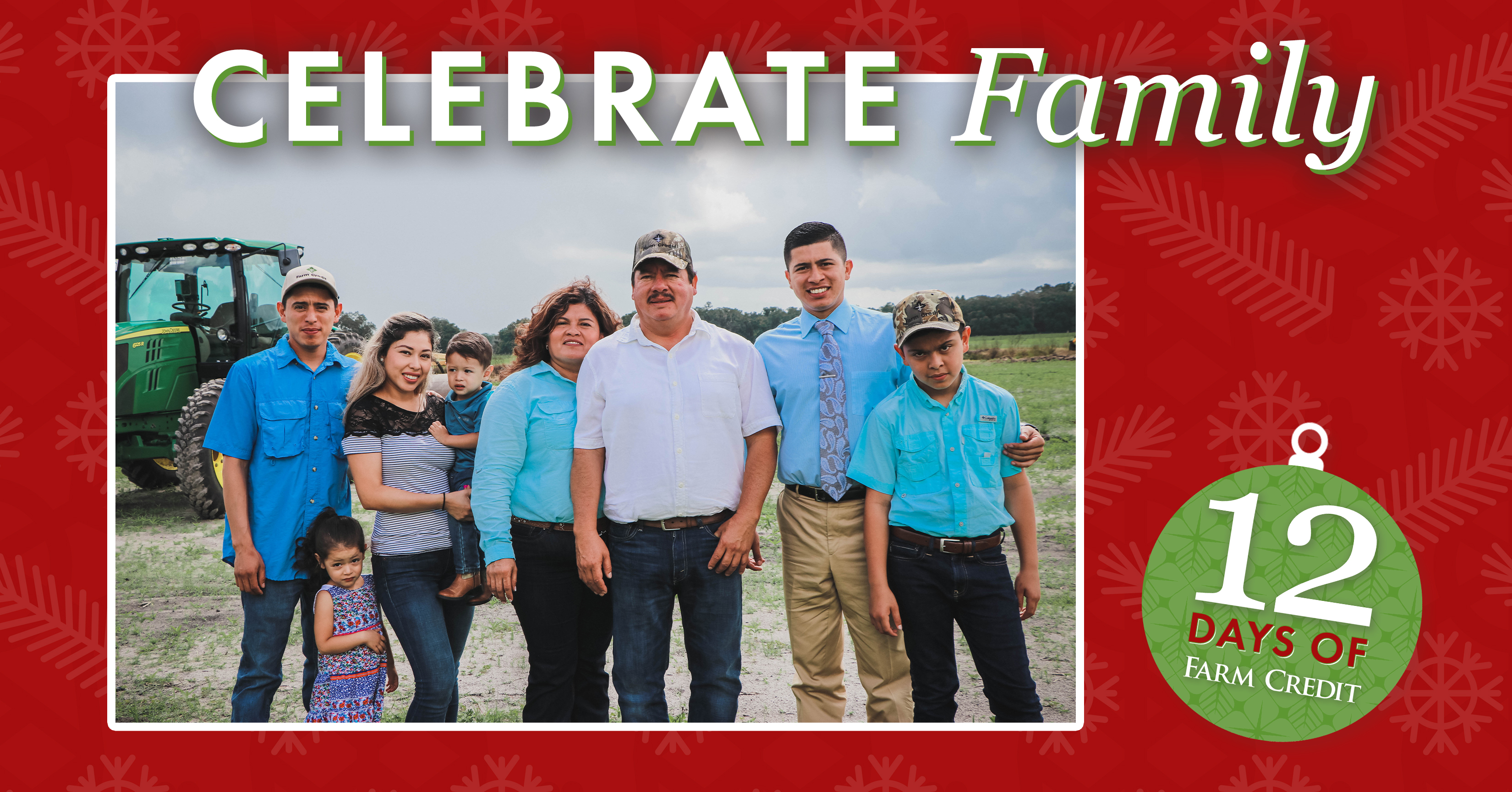 This holiday season, we're celebrating family and the role it plays in many operations' success. Hilda and Fidel Castillo are first-generation American farmers whose operation began over 20 years ago on a single acre of land upon which they grew strawberries. Today, with support from Central Florida Farm Credit, the Castillo family farms a variety of crops on 100 acres. 
On the fourth day...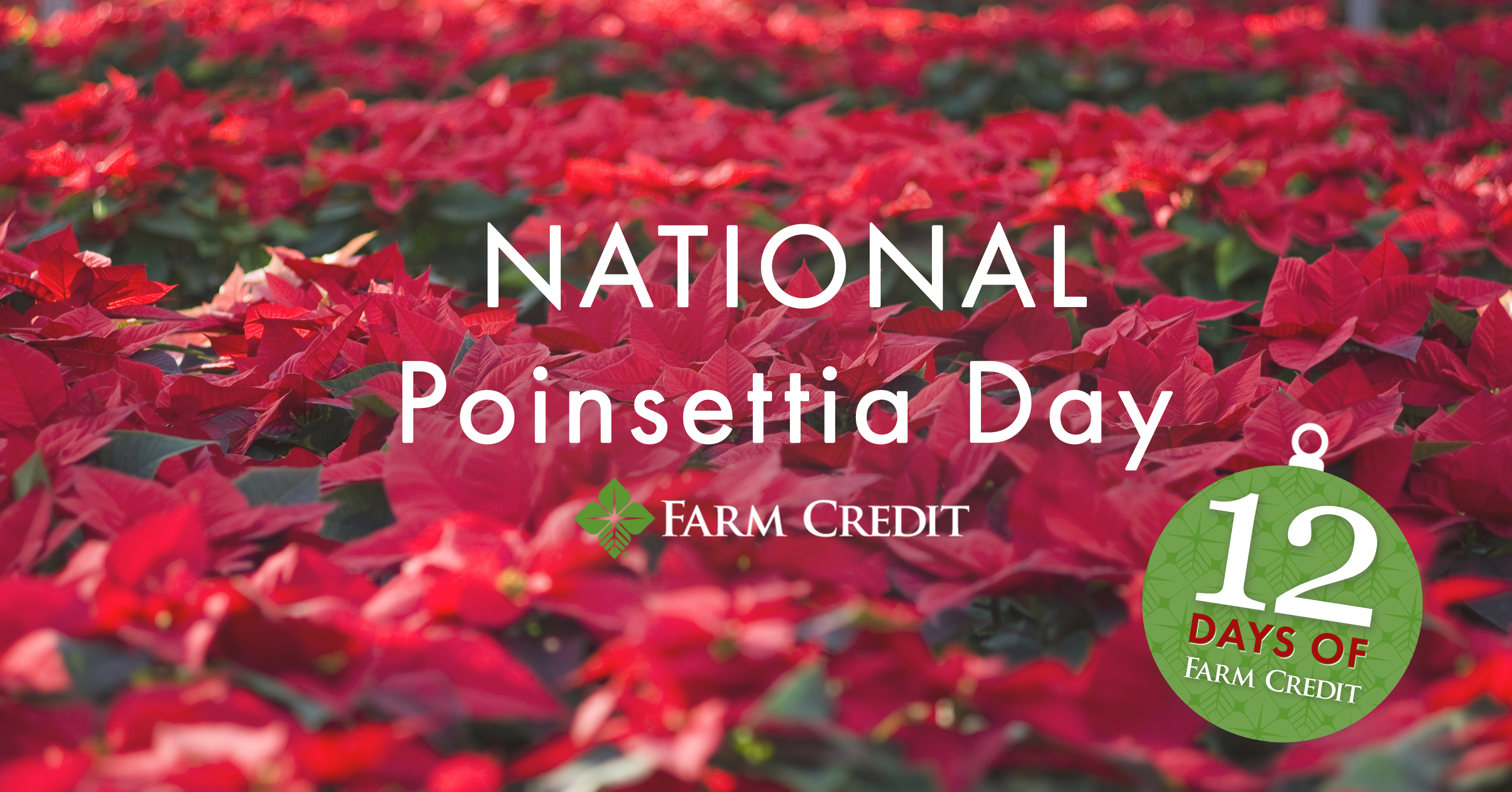 Did you know that there are more than 100 varietals of poinsettias? Thanks to poinsettia growers, such as AgChoice Farm Credit customers Trail Nurseries for making the holidays much more festive. 
On the fifth day...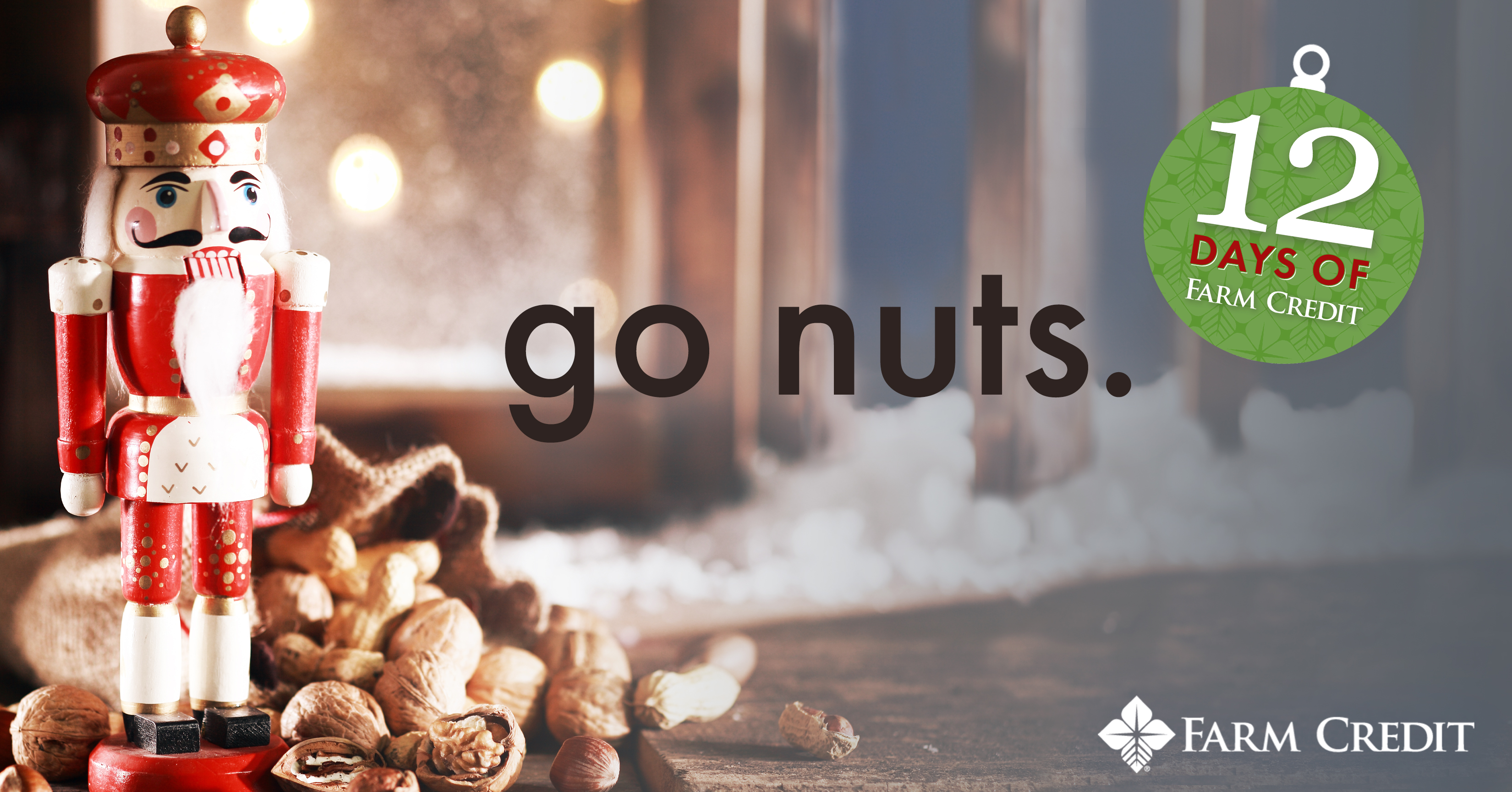 Grower Direct Nut Company processed four million pounds of walnuts their first season, with hopes of someday processing ten million pounds. Today, Grower Direct has exceeded their hopes tenfold, in large part because of strong relationships with customers, as well as support from Yosemite Farm Credit. Thanks to producers like Ron Martella of Grower Direct Nut Company, we can enjoy walnuts in our fudge and other nut-filled treats this holiday season. 
On the sixth day...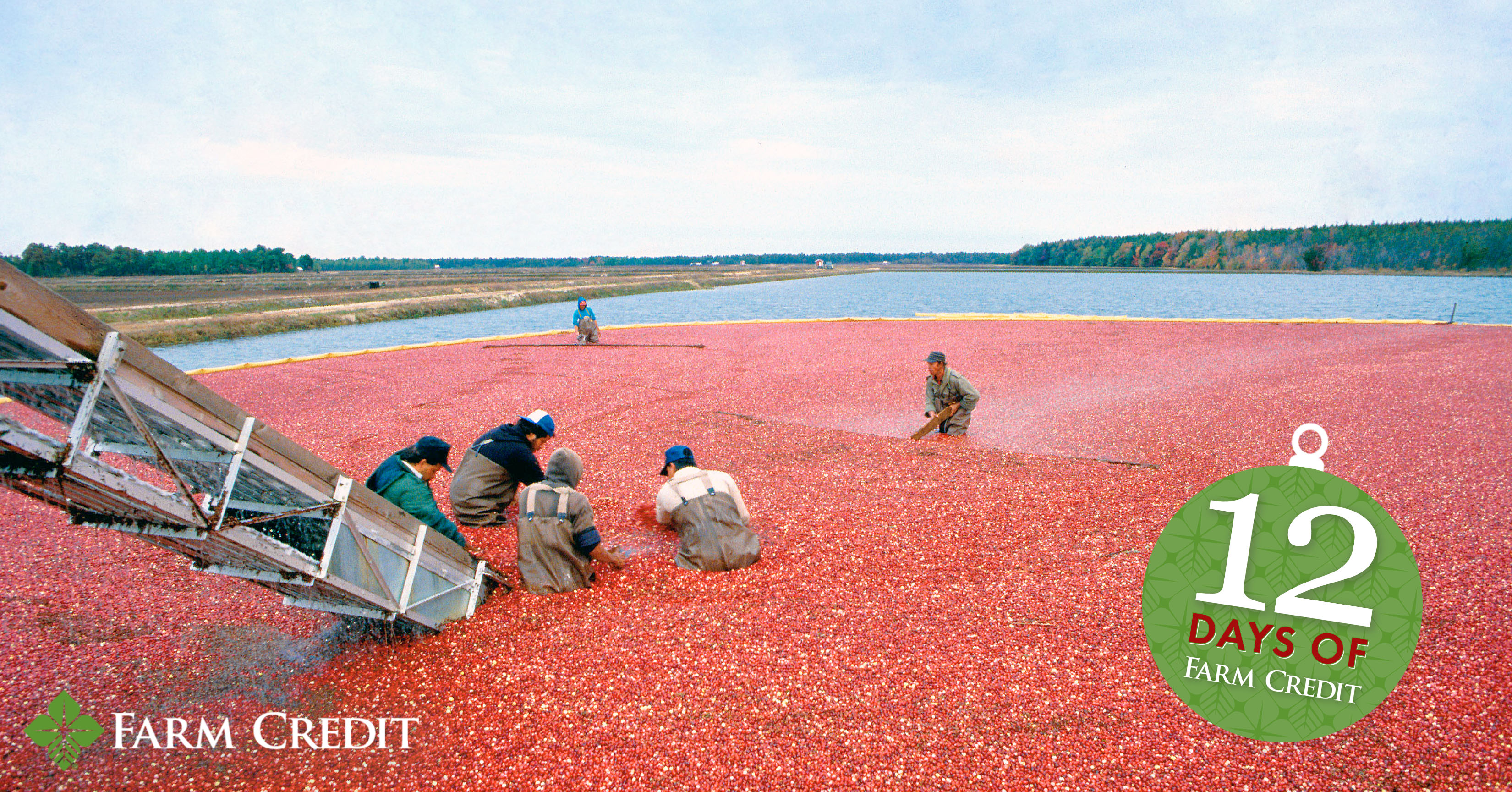 What would the holidays be without cranberries? Ocean Spray, a farmer-owned cranberry cooperative, helps bring these sweet treats to our tables. With support from CoBank, local cranberry growers are able to reach customers around our country and the world. 
On the seventh day...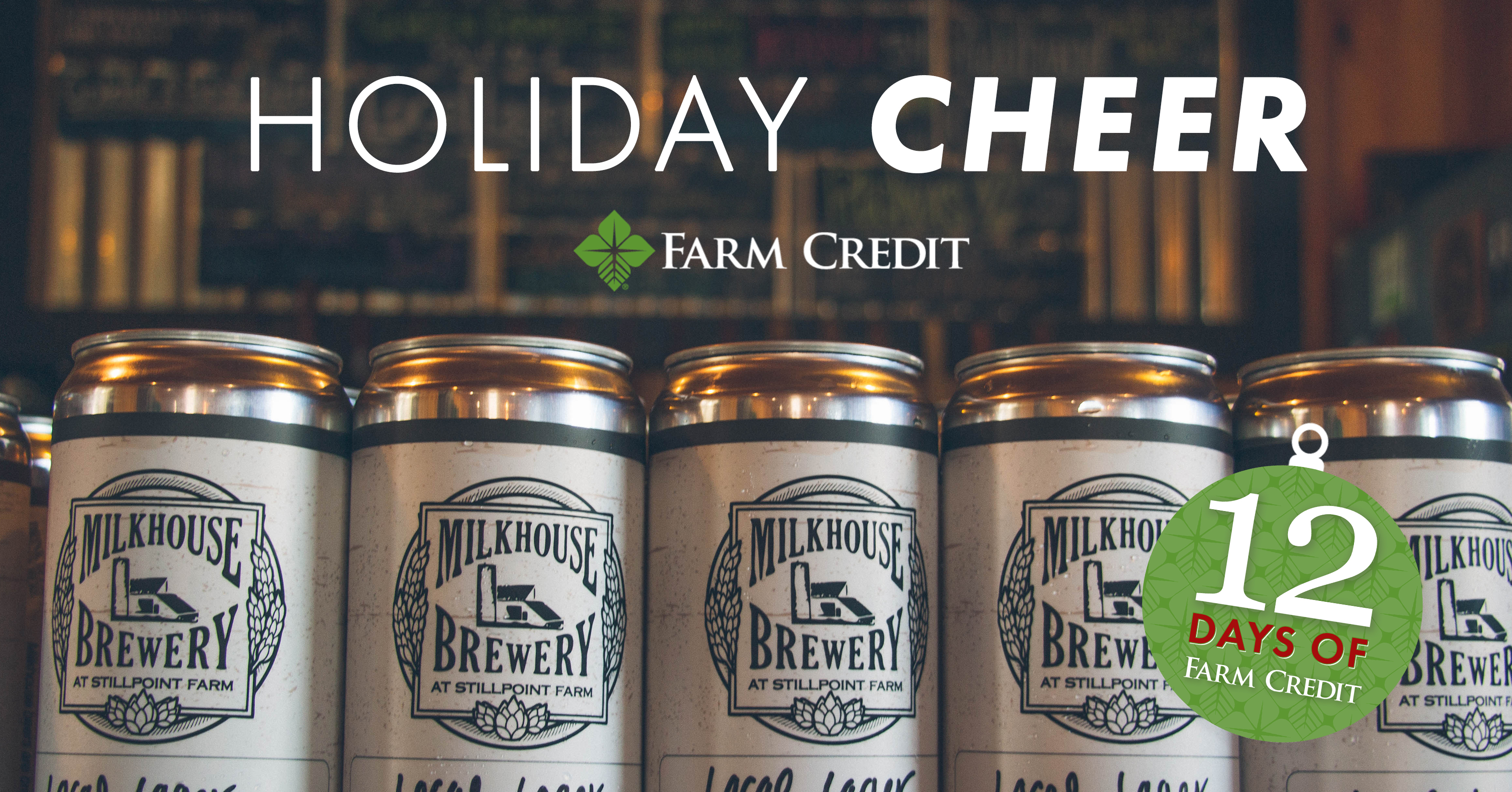 Matt Roberts branched out from his parent's fern and foliage business, Central Florida Ferns, to start a new venture: Central Florida Hops. One of the first hops growing operations of its kind in Central Florida and the first in Orange County, Matt has taken advantage of the growing craft beer movement in Florida. Thanks to farmers like Matt, as well as Farm Credit of Central Florida, our holidays are filled with a little more cheer. 
On the eighth day...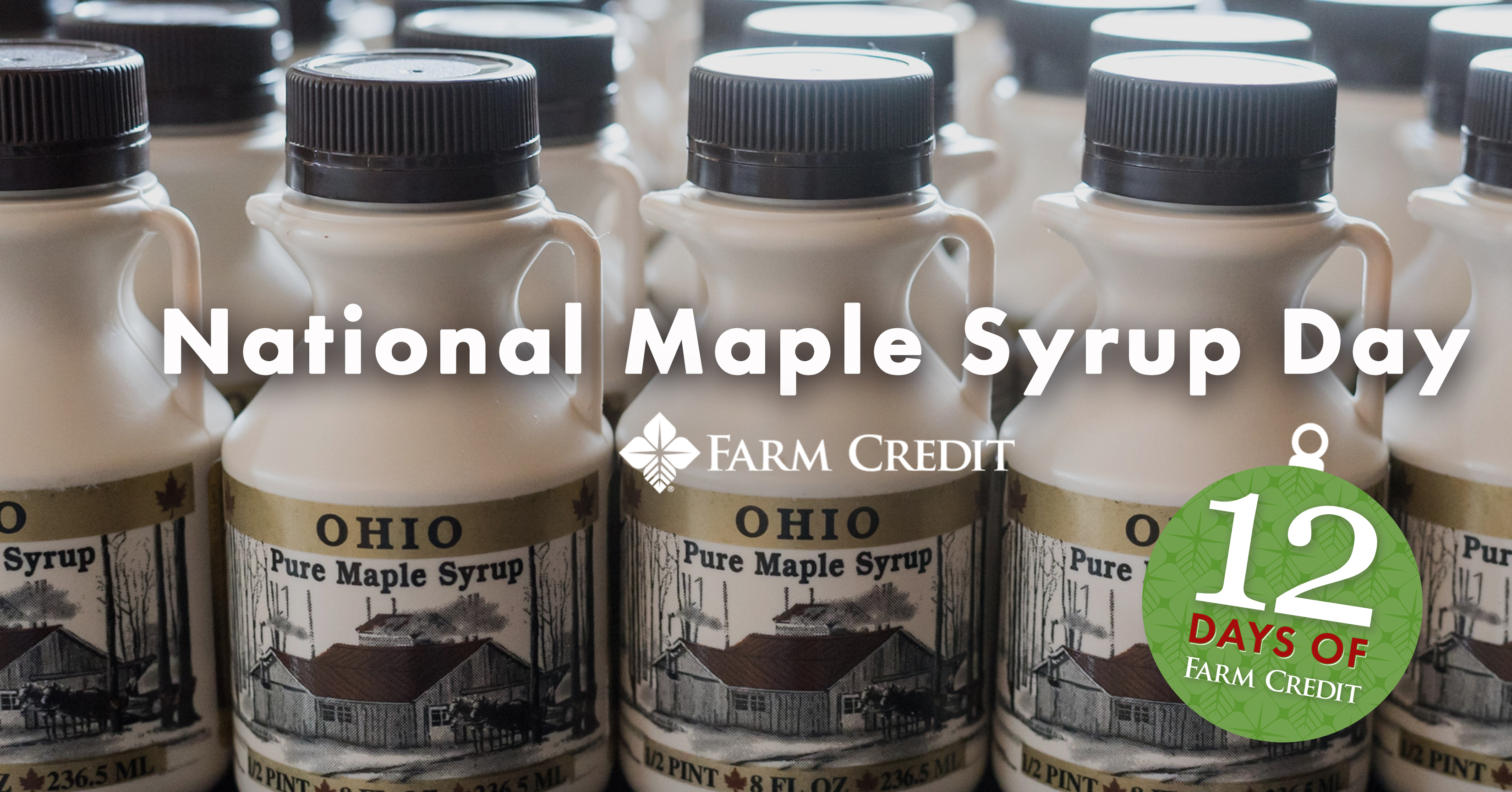 We can enjoy one of nature's sweetest treats this holiday season, thanks to the many Farm Credit maple producers — just ask Buddy the Elf. In 2011, Jack Powers began construction of a sugar house, as well as a 3,000-tap tubing and vacuum system to take advantage of his county's strong maple industry. Today, with support from Farm Credit East, Jack is happy with his expanded operation of 15,000 taps. 
On the ninth day...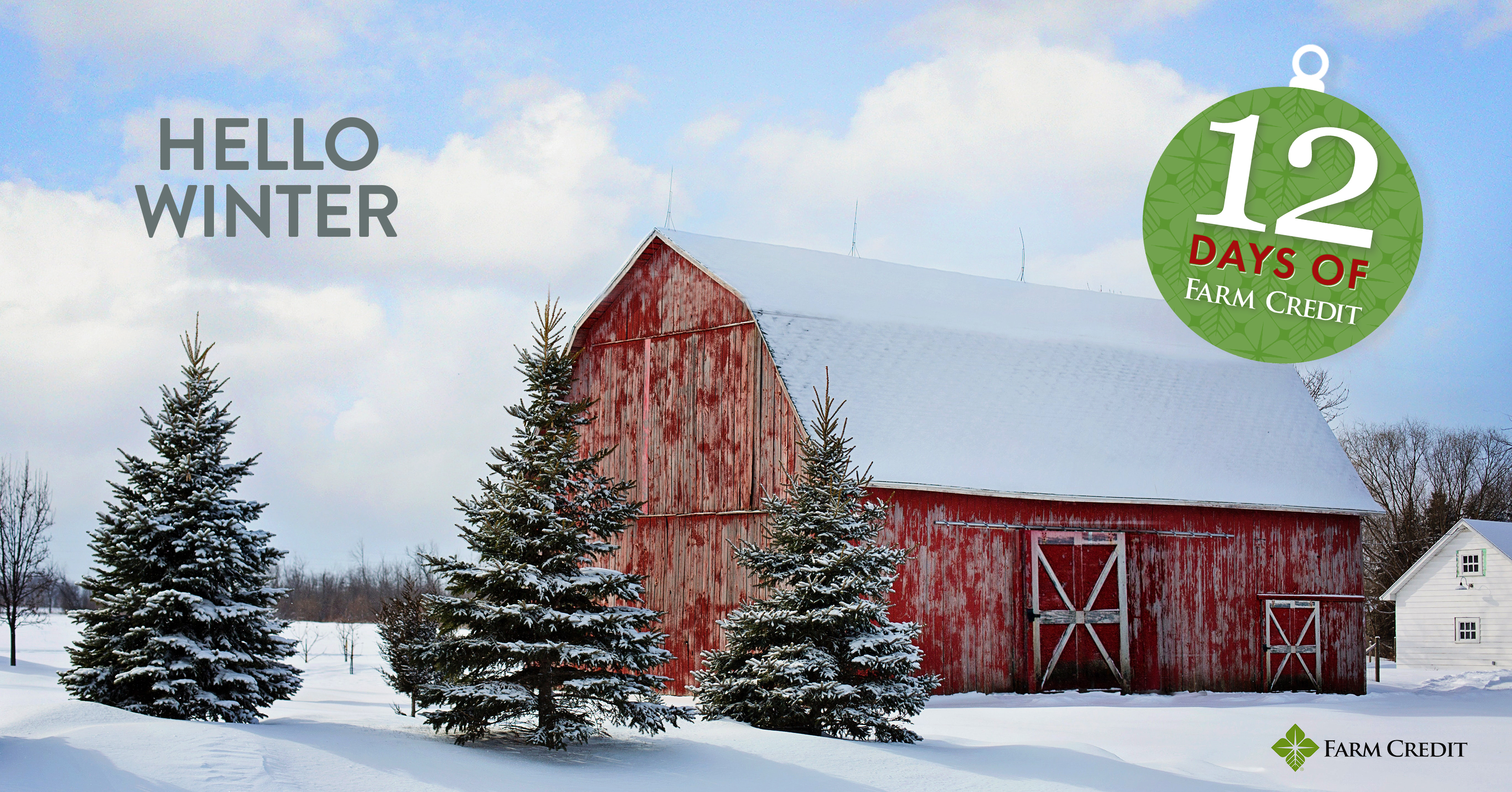 On the winter solstice, we pause to ask: what stops American farmers and ranchers during the winter? The answer is nothing – growing the food, fiber and fuel for others is a 24/7/365 job. 
On the tenth day...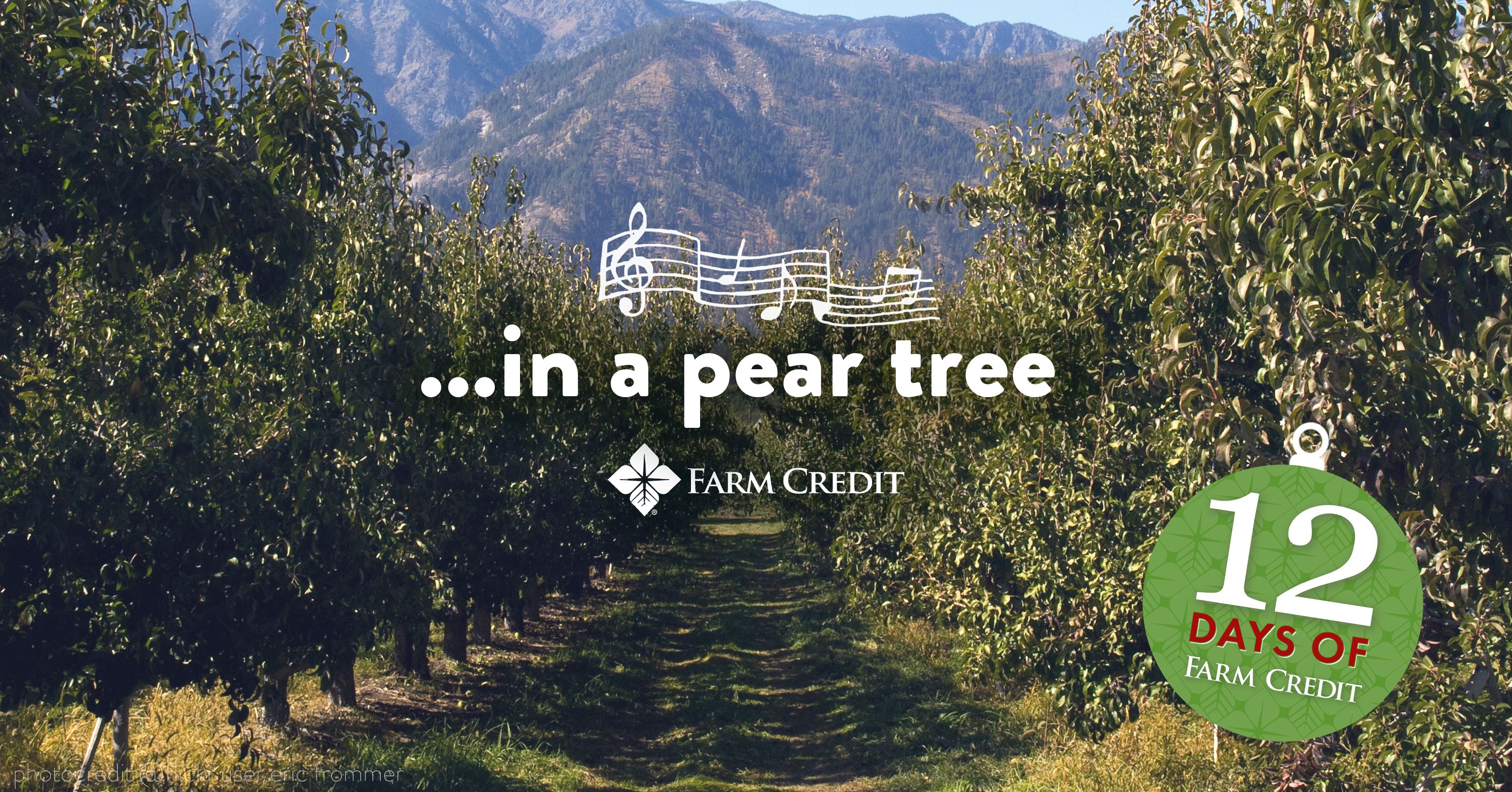 Partridges may not be native to the U.S. but there are plenty of pear trees at Talbott Farms. The Talbott's are a fourth-generation family operation and produce pears & other fresh fruit in the mountains of Colorado. American AgCredit has been a "very important component" of Talbott Farms as they've work to expand the operation and preserve their great-grandfather's legacy.
On the eleventh day...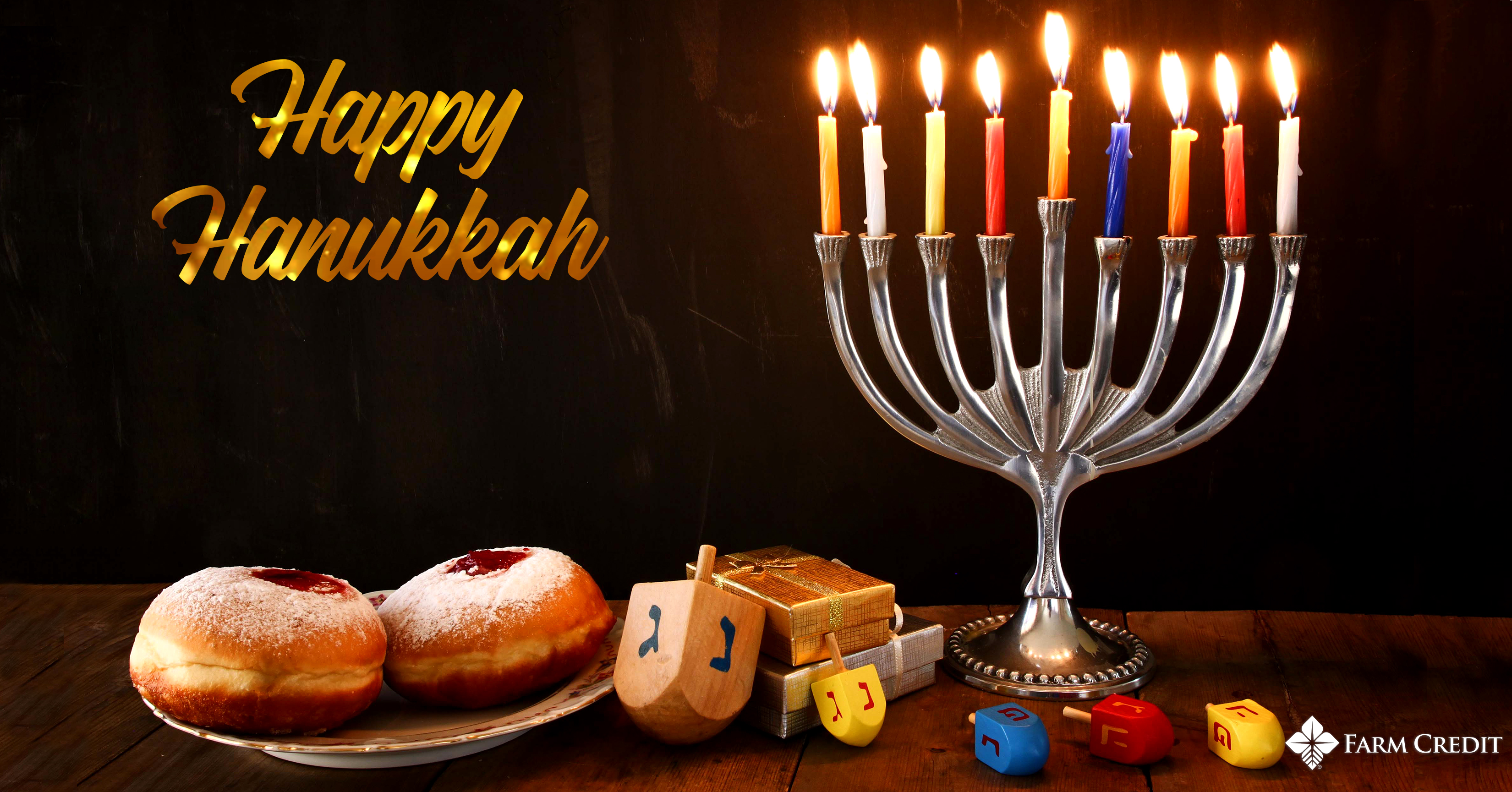 Thanks to Farm Credit's olive farmers like Texana Olive Ranch who produce the oil used to fry potato latkes, donuts and pancakes during Hanukkah in celebration of the miracle of light.  
On the twelfth day...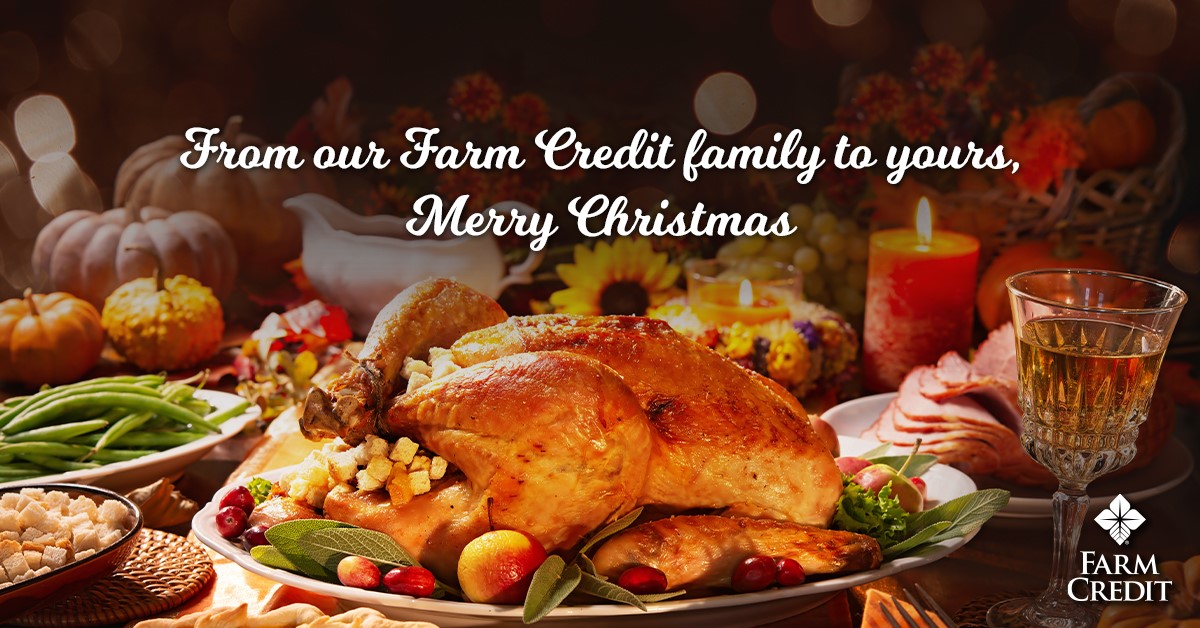 From trees donned in tinsel to houses made from gingerbread, we thank America's farmers and ranchers for all they do to inspire a Christmas full of family, friends and holiday cheer.