Today's youth are tomorrow's leaders. 
Farm Credit proudly supports young people in agriculture as they develop leadership skills and agricultural knowledge, potentially propelling them into related careers.
Ag in the Classroom
Despite demographic shifts from a primarily rural nation to a primarily urban one, a dedicated network of teachers across the United States continue to weave agriculture into everyday education. 
Farm Credit, committed to supporting the success of agriculture today and tomorrow, understands the value in teaching students to recognize how agriculture impacts their everyday lives. Not only are these youth our future farmers, ranchers and agribusiness employees, but they are also our future consumers who will drive our food system in the years to come. That's why Farm Credit associations across the country support National Ag in the Classroom (NAITC). 
NAITC is an organization that supports teachers as they integrate agricultural concepts into standard academic subjects such as science, social studies, language arts and nutrition, with the goal of increasing awareness, knowledge and appreciation for agriculture among students in grades K-12, as well as their teachers. 
From reading agriculture-related books in elementary schools to sponsoring teacher-to-teacher trainings, Farm Credit supports NAITC in a variety of ways. Read this blog post for more information. 
Learning through community engagement 
Community engagement is another great way for students to gain knowledge and experiences, while also supporting their neighbors. The National FFA Organization believes in the value of community service as a means of addressing local concerns, while also understanding the need for service to be situation-specific and collaborative. Unifying these perspectives, FFA established Living to Serve, a competitive grant program that funds FFA chapters' service-learning projects and allows students across the country to propose service projects that are tailored to the needs of their own communities. 
Living to Serve pushes students to experience community service in a new way. Instead of one-off volunteer events, FFA members engage in long-term projects, building reciprocal relationships with their community partners while also engaging in hands-on learning. Throughout their semester-long or year-long projects, students complete an intentional and structured reflection that helps them fully absorb their experience. 
In 2019, CoBank announced a three-year, $450,000 grant to support the continued expansion of this popular program, increasing the number of grants to FFA chapters seeking to address issues of: community safety; hunger, health and nutrition; environmental responsibility; and community engagement.
Play to learn   
While classroom and community learning may be a good fit for some students, still others prefer the less traditional approach of a video game. To teach students how to manage their finances without the risk of real-life financial consequences, Farm Credit partnered with the University of Idaho Extension to create Night of the Living Debt (NLD), a video game designed for high school-aged youth where zombies have taken over the financial world and a failure to pay off their demands will result in a diminished credit score.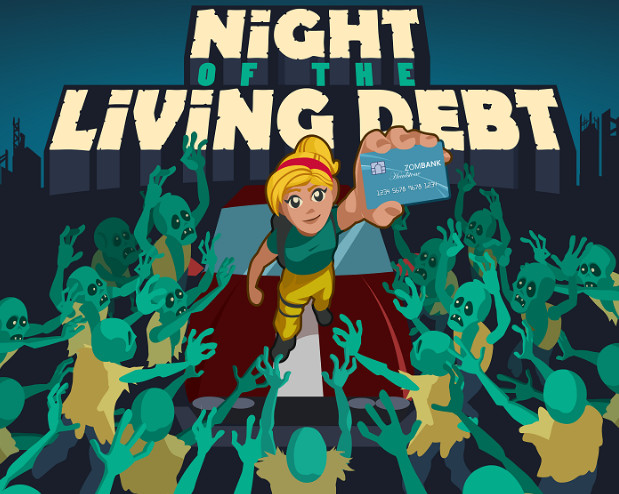 Sponsored by CoBank, the game teaches youth vital financial skills like the differences between lenders and the importance of making payments on time, keeping balances low and preparing for financial emergencies. Today, it is one of ten free games housed by the Northwest Youth Financial Education program and has been taught to more than 2,500 individuals through Extension programming. The game has been downloaded more than 1500 times and played more than 33,000 times since its release in 2014.
Read the blog posts above to learn more about the ways that Farm Credit supports ag education across the United States.