Farm Credit supports rural communities and agriculture. It's our mission and we proudly fulfill it every day. That mission sets us apart and guides everything we do. And our customer-owners benefit from that difference every day.   
Cooperative Ownership. Local Leadership. 
As cooperatives, we're owned by our customers and each Farm Credit institution is governed by a board of directors who are customers themselves, voted into office by their peers at their annual meetings. The board provides important direction and sets policies to ensure the safety and soundness of the institution on behalf of their fellow customer-owners. This model of local ownership also ensures that the institution is responsive to the needs of the farmers and ranchers in their area.
Customers Share in Success
When was the last time your financial partner returned money to you? Farm Credit customer-owners understand this difference. They know when their local institution has a good year that they will see the benefits of that success. That's because, as a cooperative, Farm Credit net income is only used in two ways: 
Retained within associations to build financial strength that ensures continued lending or 
Passed on to customers by way of patronage dividends, effectively lowering the cost of borrowing. 
Usually it's an appropriate mix of both options, as determined by the board of directors.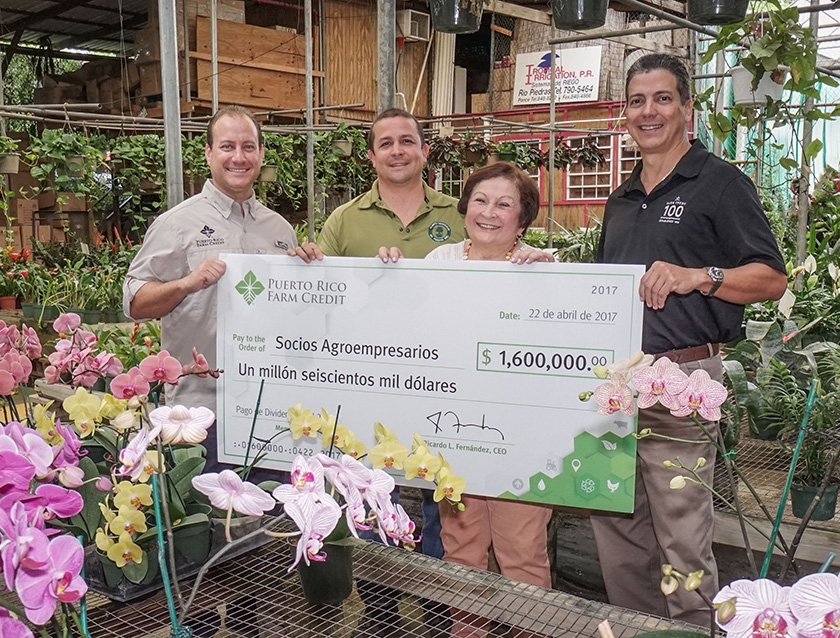 In 2019, Farm Credit collectively returned $2.4 billion to its customer-owners – America's farmers and ranchers, farmer-owned cooperatives and other agribusinesses, rural infrastructure providers and rural homebuyers.
Extensive Knowledge of Agriculture
More than 15,000 committed employees across America carry out Farm Credit's mission to support rural communities and agriculture. Many of those employees are relationship managers or loan officers who work directly with customers. Every day, they go the extra mile – well, in rural America it's usually more than one mile – by regularly driving out to farms to touch base, talk about the operation and make sure it's going well.
We also understand the cycles of agriculture and the risks involved. We understand difficult times and we work for the best possible outcome for our customers. 
Farm Credit's deep understanding of agriculture is genuine. Many employees are farmers and ranchers themselves. They personally understand the business decisions customers face. Farm Credit also has special programs to support young, beginning and small farmers, in addition to a commitment to helping veterans return to the farm or start anew.
Committed to Rural Communities
Supporting agriculture includes more than supporting producers. We also support the rural communities they call home. We're deeply rooted in the areas we serve and are committed to keeping them healthy and vibrant. You will find Farm Credit employees supporting 4-H and FFA activities, selling hot dogs at the local high school football game and volunteering at food banks. You will also find them offering their expertise through leadership roles in agriculture and community organizations or providing education and training to young, beginning and small farmers and ranchers to help them build successful farm businesses.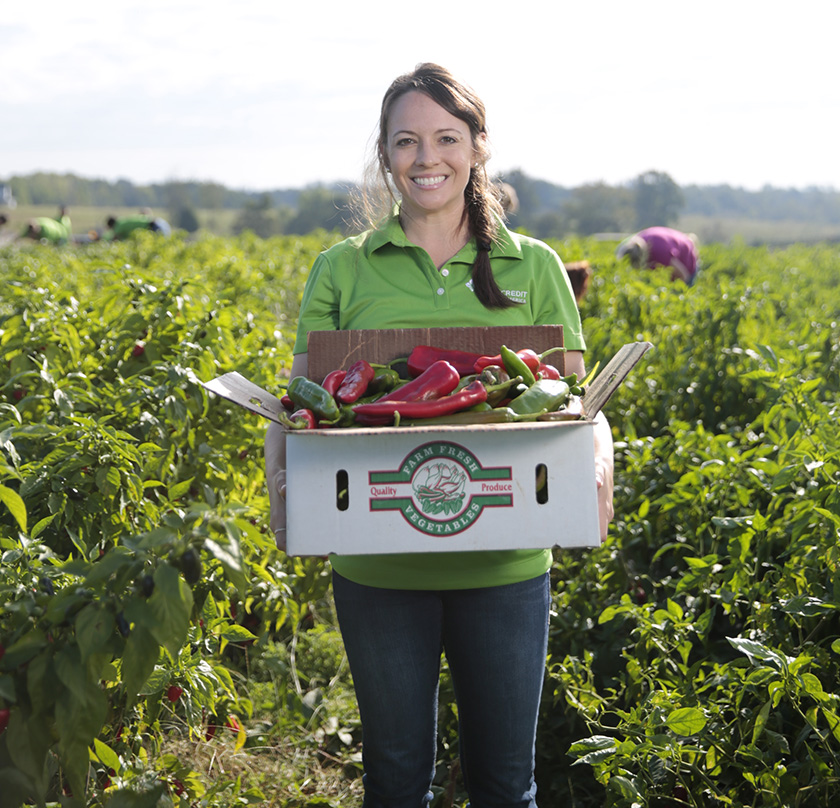 Commitment to community is one of the guiding principles of cooperatives and Farm Credit institutions supplement those volunteer hours with financial support, too. From underwriting college scholarships for rural students to providing grants to farmers markets to helping rural communities purchase essential safety and emergency equipment and supporting other causes, we're committed to rural communities and agriculture. 
Farm Credit also supports rural infrastructure providers. They provide families with affordable clean water, community and health facilities, reliable electricity, telephone service and access to fast, broadband internet. These services are critical to ensuring the competitiveness of rural communities and a good quality of life.