"The land is just ours to borrow; you have to leave some for tomorrow."
Severe weather events are occurring with greater frequency and causing more devastation than ever before. In 2020 alone there were 22 weather/climate disaster events with losses exceeding $1 billion each that affected the United States, according to the National Oceanic Atmospheric Administration. These events included one drought event, 13 severe storm events, seven tropical cyclone events and one wildfire event. 
And you're hard-pressed to find a farm or ranch in our country that wasn't impacted by one of these events.
As Farm Credit loan officers across the country visit with their customers, often at their farms, we're reminded of the ingenuity and dedication of American producers. Farm Credit lenders proudly support them as they explore ways to improve their soil, reduce irrigation and other inputs, transition to organic production, or implement renewable energy sources on their farms.
From planting cover crops and crop rotation to conservation tillage and other regenerative practices, these environmentally sustainable practices benefit the farms, the land they operate, their local communities and make agriculture more resilient to climate risks.
A tech-first approach 
Hardee Fresh produces a great variety of green leafy vegetables, all USDA certified organic, that is 100 percent pesticide-free, herbicide-free and fungicide-free, inside a 54,000 square foot building located in Hardee County, Florida. And they power their facilities with renewable energy.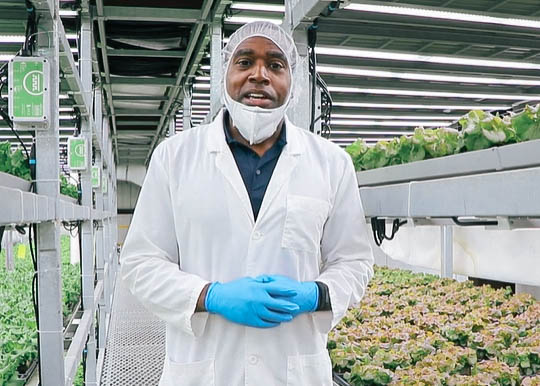 Drs. Halton Peters and Tyler Jacoby opened the country's only certified organic, vertical farm with one goal in mind — grow the freshest, best tasting organic greens and offer them year-round at accessible prices. Today, Hardee Fresh is the largest indoor vertical farm in the United States. 
Together, they produce lettuces including butterhead, mini romaine, green oak leaf, green leaf and red oak leaf; herbs including basil, cilantro, parsley, thyme, rosemary and dill; and power greens including rainbow chard, white swiss chard and kale. 
Sustainability is such a buzz word these days, but that's how we've lived 
On Dee River Ranch, in Central Alabama near the Mississippi border, Roy and Mary Ann Dee have passed a focus on the environment and sustainability down to the next generation. When Roy and Mary Ann sold their 8,000-acre farm to the State of Florida under a program to conserve land near waterways and wetlands, they were fortunate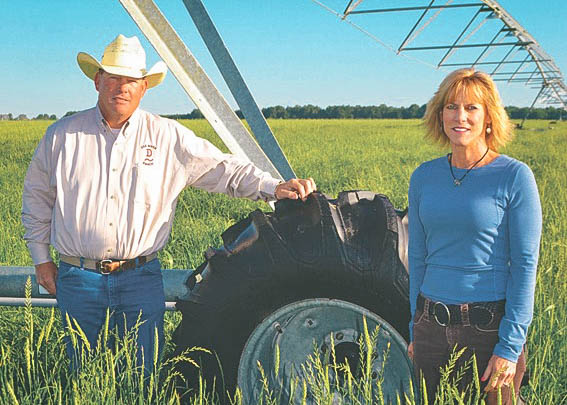 to find 10,000 acres in Alabama.  
Always looking to improve the soil and protect the environment, they passed those practices on to their children Annie and Mike Dee. The new property didn't have any irrigation, so the Dees built up the organic matter in the soil, their best way to increase its water-holding capacity and make nutrients available to plants. They relied extensively on cover crops, no-till farming, rotational grazing and other practices to further improve soil and water quality and reduce erosion. And their efforts have won them recognition for stewardship. "Sustainability is such a buzzword these days, but that's how we've lived," Mike says. "We have to keep improving the soil. It's our bank. It's our factory. It's the key to our whole operation. We have to utilize it to its potential." 
Evolving with the times 
Across the state, Shep Morris prefers to evolving with the climate, incorporating new processes and technologies to increase efficiencies and yields. Shep was one of the first producers in his area to use no-till and cover crops over his entire farm, reducing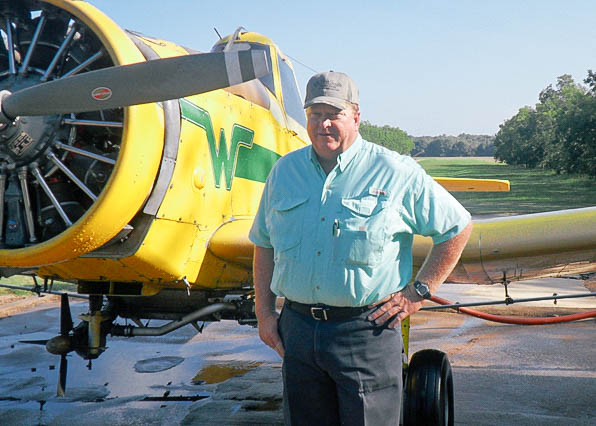 irrigation requirements and soil erosion. He started planting corn to enhance this no-till approach – the corn is planted on the same ground as the harvested cotton, softening and cleansing the soil to prepare it for the next cotton planting. Of course, this also gains him an additional crop to sell. 
We both feel strongly about being good stewards of the land 
Some customers, like Mickey Diamond in the Florida Panhandle, are always looking for the next innovation in conservation. This curiosity led him and a neighbor to become the first farmers in their county to try strip-tilling. "People told us we'd lost our minds," Mickey said. "But it worked great. We invested in more equipment the next year and we continue to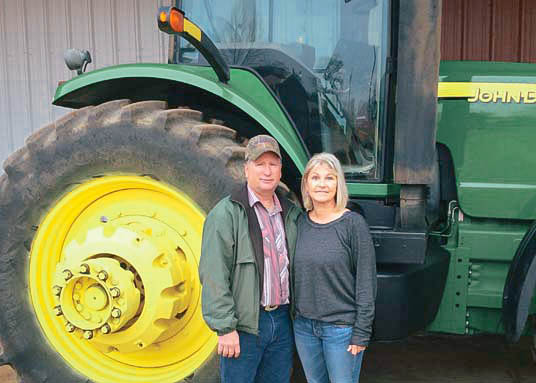 farm with strip-tilling today." 
Once Mickey's neighbors saw how his soil held moisture during dry weather, and how this new technique prevented soil erosion and reduced costs, they wanted to try it for themselves. In fact, his neighbors were so interested, that Santa Rosa soon boasted the most strip-tilled acres of any county in the state of Florida. 
Mickey also was a leader in planting cover crops to help enrich and protect the soil in both his peanut and cotton fields. "My dad was always conservative with farming techniques. I'm the progressive one… always wanting to try something new. But we both feel strongly about being good stewards of the land." 
This land is just ours to borrow 
Lieb Farms in Central Illinois is where the buffalo roam … errr … bison. With an eye toward history and heritage, they have returned much of their farmland to the grassy plains of the early 19th century and reintroduced a buffalo herd. The Liebs' bison experience life much in the same way as those who roamed similar pastures centuries earlier would have. They breed naturally and live free from antibiotics and vaccinations.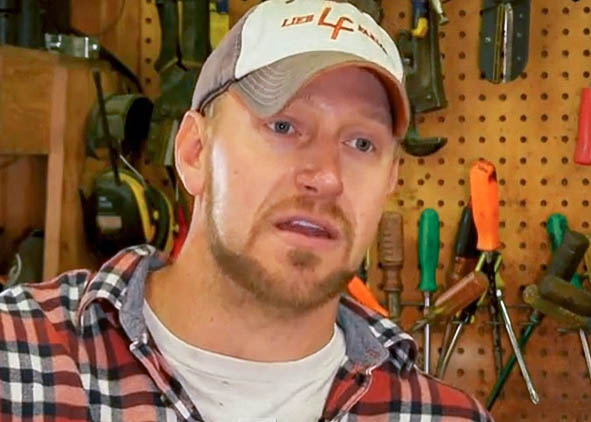 On the acres without bison, they grow corn and soybeans and use GPS mapping, employ conservation tillage and plant cover crops to benefit their business while also caring for their land.  
"Farmers must constantly evolve their practices. Farming requires initiative and foresight to know what could work today while sustaining the soils for future generations," Jake Lieb said. "One day, I want my grandkids to have access to the best soil on the planet, so I don't want it to blow away or wash down the Mississippi. The land is just ours to borrow; you have to leave some for tomorrow."