WASHINGTON, D.C. – Farm Credit continued its strong and consistent support for beginning farmers in 2022, as noted in a report at the August 10 Farm Credit Administration (FCA) Board meeting. The agency issued its annual report on the Farm Credit System's lending to young, beginning and small farmers.
FCA, Farm Credit's federal regulator focused on the financial safety and soundness of the Farm Credit System, noted the 2022 numbers continued a trend of growing support for young, beginning and small farmers.
Farm Credit Council President and CEO Todd Van Hoose made the following statement:
"Supporting the next generation of farmers and ranchers remains a key component of Farm Credit's mission. And FCA's report confirms Farm Credit's strong and consistent support for beginning farmers.
"In 2022, Farm Credit made 78,742 loans to beginning farmers amounting to more than $21.5 billion. When adjusting for the strong demand from pandemic-era government programs, like the Paycheck Protection Program, loan growth to beginning farmers stayed strong throughout 2022.
"In the past three years, Farm Credit made more than 270,000 loans totaling more than $70 billion to beginning farmers and ranchers.
"And Farm Credit lenders continued dedicating significant resources to supporting young and beginning farmers. It's a critical part of Farm Credit's mission, and it's critical to the future of American agriculture."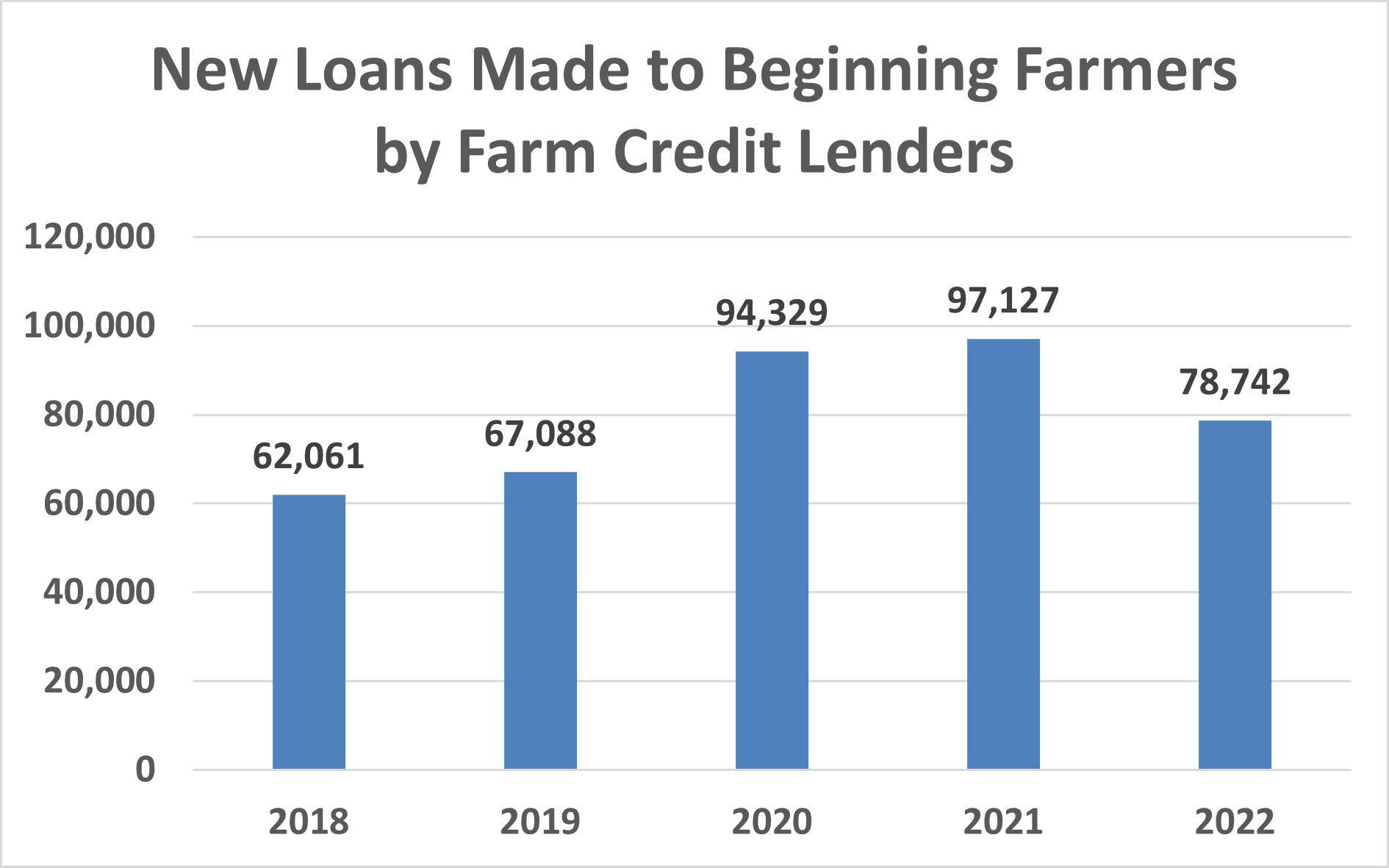 Farm Credit supports rural communities and agriculture with reliable, consistent credit and financial services, today and tomorrow. It has been fulfilling its mission of helping rural America grow and thrive for more than a century with the capital necessary to make businesses successful and by financing vital infrastructure and communication services. For more information visit www.farmcredit.com.
###