Local Homestead Products
New Windsor, Maryland
Farmer's markets and small businesses have become a lifeline for consumers to obtain fresh products in less populated areas.
A new way of doing things
Trevor and Victoria Hoff own and operate Local Homestead Products, an "on-farm" market in New Windsor, Maryland. Marston Road is home to the over 100 acres that over five generations in Trevor's family have farmed year after year.
Local Homestead Products began in 2011 as a small produce stand on the side of the road to highlight the importance of family farms and fresh products. But in 2018, the couple built brand new greenhouses to allow them to grow their produce year-round, including hydroponic lettuce and herbs as well as vine crop tomatoes, cucumbers and peppers. Additionally, their market grew to not only include their produce, but their own line of beef, pork, chicken and turkey and other local products like jams, jellies, glass-bottled milk, cheese and syrups.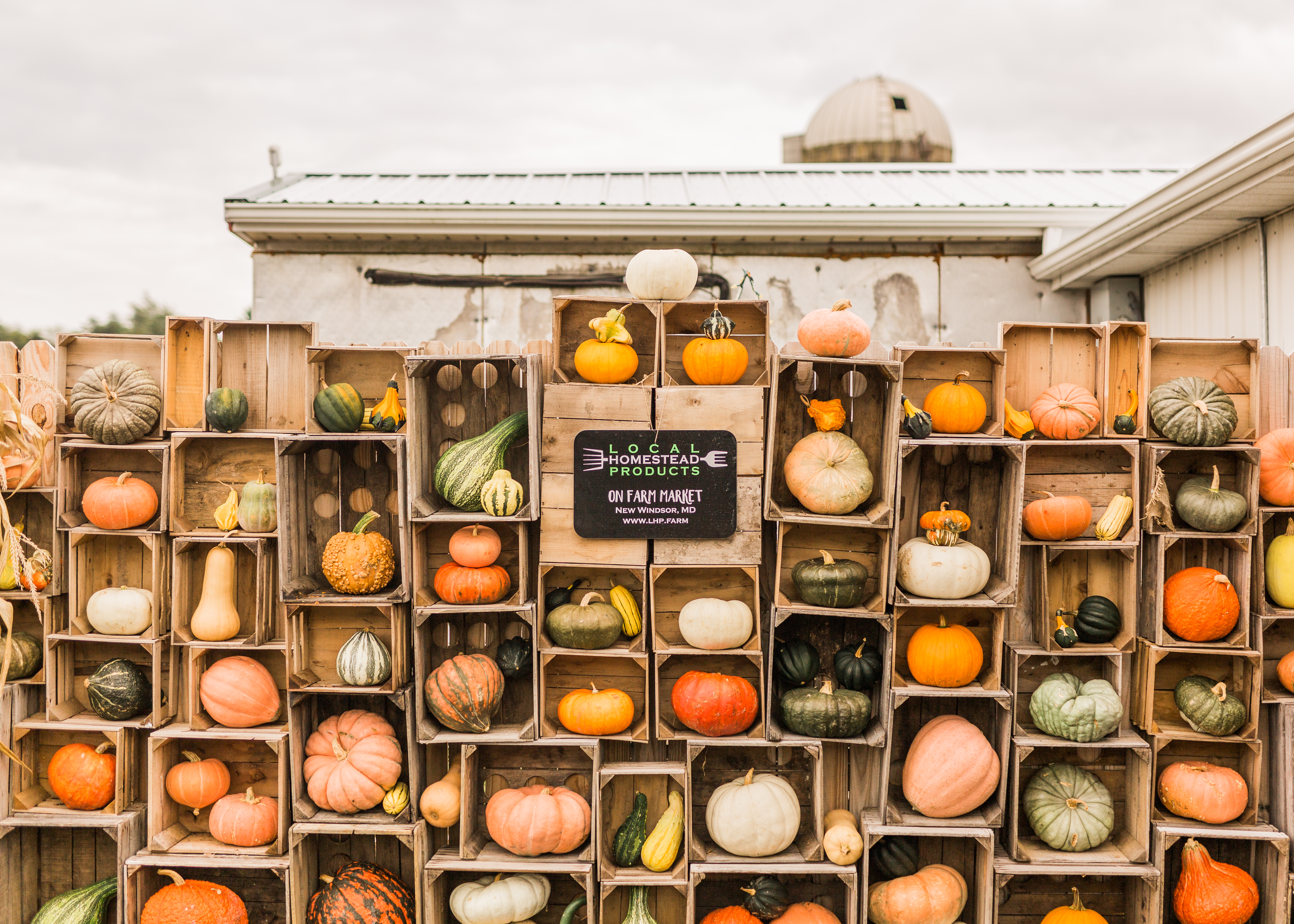 Photo courtesy of
Olivine Fox Photography
The right fit
Trevor said they chose Horizon Farm Credit because other lenders did not recognize the opportunities that still exist within agriculture.
"Other banks shied away from us," Trevor said. "They didn't understand agriculture was a viable business and still is. We chose Farm Credit to be our lender due to the fact that we were young farmers, and we needed a little bit of help. And Farm Credit was there for us."
And as they look to expand, Victoria said she knows Farm Credit will provide the support they need. "Slowly but surely, we are growing," Victoria said. "And we know Farm Credit will always be there as they have been in the years past."
According to Kelsey Maslen, Horizon Farm Credit loan officer, the couple is very active in their community and always have a meticulous plan for attacking an issue or incorporating something new to the market.
"Trevor and Victoria are great to work with," Kelsey said. "Our first project we worked on was their hydroponic greenhouse. I remember being incredibly impressed when I first met them. They presented me with a color-coded binder highlighting all of the supporting information for the project. They could tell me, for a single cucumber they grew, all of their expected costs as well as their projected income."
Pivoting for customer safety
Kelsey acknowledges this is how they approach all their expansions, as well as unexpected curveballs.
During the COVID-19 pandemic, the Hoffs had to make adjustments to their shopping protocols, but just like the prepared couple they are, they had a plan.
"Our loan officer called at the beginning of the pandemic to see how we would be pivoting, and to let us know that Farm Credit was ready to support us during the weeks to come," Victoria said. "We remained open the entire time, but limited the market to 10 shoppers at a time, elevated hand washing, required masks, encouraged credit card payments, disinfected handles and shopping baskets more often, no returning of egg cartons or containers for reuse, and making produce bundles available."
At the beginning of the outbreak, markets and grocery chains were slammed with consumers stocking up on products to stay safely in their homes. "We saw a major increase in the amount people were buying," Trevor said. "Then there was the meat shortage, people bought up everything they could in fear that nothing would be available in weeks to come."
Many businesses experienced hectic crowds. "Customers were patient with navigating the new measures," Trevor said. But as weeks went on, lines lowered and they said they have found a new, calmer normal.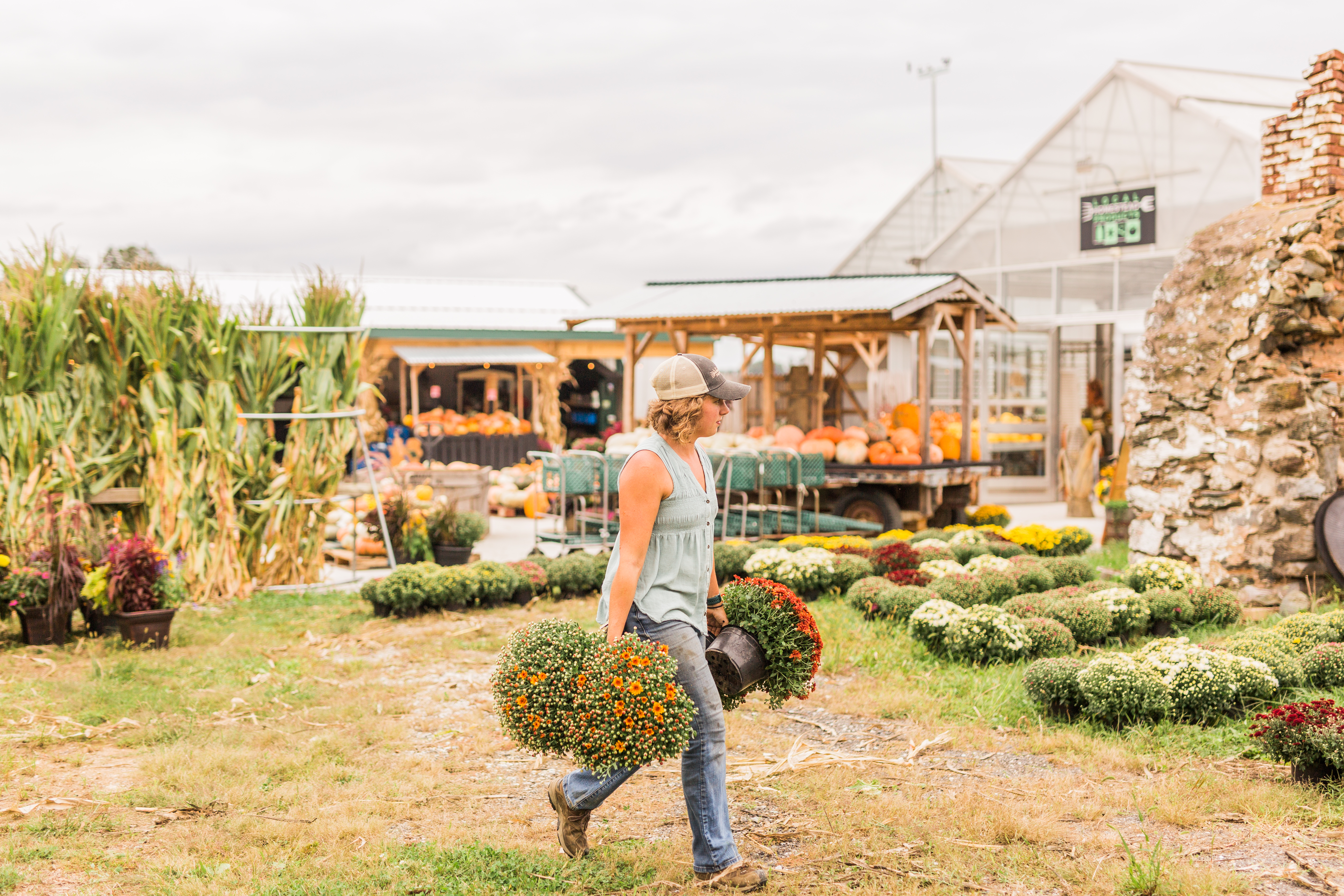 Photo courtesy of Olivine Fox Photography
A helping hand
Food supply for meat and milk have kept up with demand, but the butchering and processing overloads caused a kink in the works for some locations. "We are very lucky to have pre-booked our appointments early in the year. With the higher sales, no extra appointments were available," said Victoria.
"It has always been evident how much the Hoffs care about their community," Kelsey said. "Since the outbreak, they have used their market as well as their social media platform to support other local businesses. Through social media, they encouraged followers to buy gift cards for heavily impacted restaurants. It's not something they had to do, but felt called to do."
Food is essential
The Hoffs want to send consumers away with an important take-home message: "The pandemic has spotlighted local foods, farmers and farm communities," Victoria said. "As a small-scale grower, we strive to provide high-quality and safe food to our community. During the pandemic, the grocery stores had many empty shelves and product gaps, thus pushing consumers to fill those gaps in other ways. We hope that consumers remember their farmers and growers as we return to a 'normal' state."
More stories from