McNamara Dairy
Plainfield, New Hampshire
Plainfield, New Hampshire
McNamara Dairy started back in 1950, not as a dairy but as a racehorse breeding farm.
By the time Pat and Tom McNamara took over the farm from their parents, the racehorse business in New England had started to decline. Today, Tom and Pat, the youngest of 5 siblings, milk 220 cows.
Differentiating the business
In addition to milk production, the McNamara's bottle their own product. This differentiates them from their dairy farming peers and has proved beneficial for their bottom line. "We're immune to the wholesale dairy market. We set a price that we can live with and stick with that price," Pat said.
Over the years, many of the McNamara's kids have come back to the farm, bringing new perspectives and opinions to the family business. "They all went away to college and when they came back, they each brought something new with them," Pat said.
For example, Jason and Liz McNamara now co-own Mac's Maple, which consists of 28,000 taps. In 2012, they invested in a new sugarhouse and evaporator and soon found themselves making ice cream, kettle corn, cotton candy and various other sweets. Similar to the dairy, Jason and Liz sell their products direct-to-consumer and bypass many of the ups and downs that accompany working with wholesale buyers.
This method also allows Jason and Liz to build relationships with and educate their customers about their products. "It's really important that we educate the public, that we embrace the public and that we get people here, because they're more likely to support us," Liz said.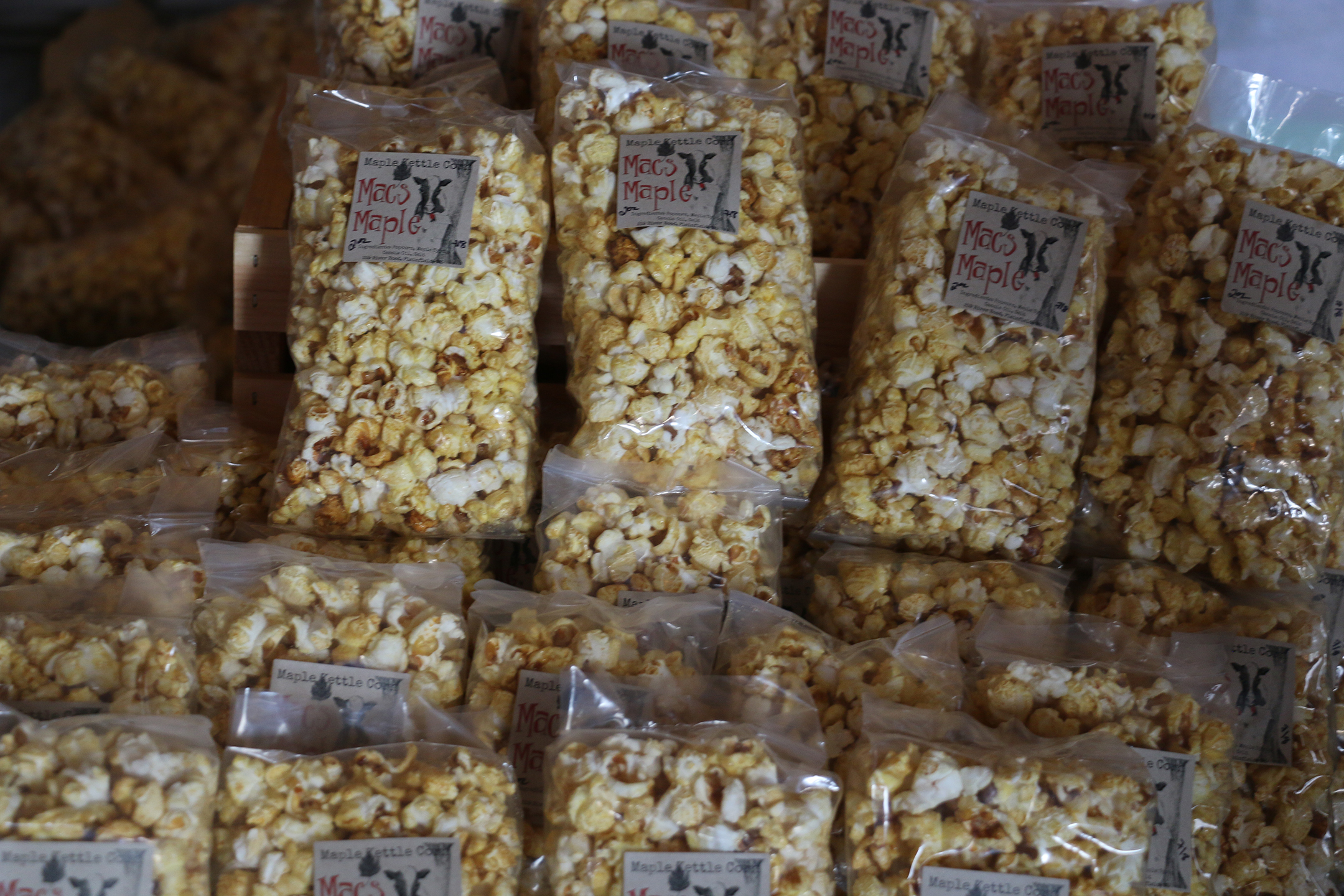 Coming back to the farm
With so many family members coming back to the farm, all with new ideas, it's common for the McNamaras to be conjuring plans for how to improve their business. "Whenever we've had another brainstorm, we always go see Farm Credit and say, 'Hey, you guys want to take another chance?'" Tom said. And Farm Credit East is excited to support them as they act on these ideas and grow their business.
The McNamaras have been grateful to work with a lender that really understands agriculture. "Farm Credit is easier to deal with than a commercial bank because they know farming," Pat said. In order to better grasp her customers' needs, Katy Coombs, a farm financial analyst for Farm Credit East, frequently visits her customers on their farms. "My favorite part of my job is getting out to my customers and seeing their operations and seeing the impact that we're having and being a part of that success," she said.
Reflecting on this success of their family business, Liz said, "It's not common that family farms can have seven of us working full time, plus some additional employees. We're really happy to be here and we're thankful for people like Farm Credit East for standing behind us and helping us when we need it."
More stories from