Sweethaven Lavender
James City County, Virginia
James City County, Virginia
Sweethaven Lavender seeks to be a destination where other families have the opportunity to take a break from the concrete and traffic lights to interact with nature.
On the way to dropping their daughter off at college, the Messer family made a quick detour to a lavender farm. As they drove in, all Kerry was interested but couldn't help but think about was how lavender was something that "only old women liked." To say the least, she was shocked when she saw the parking lot full of a caravan of men next to their Harley-Davidson motorcycles.
That shock continued when they followed the motorcyclists inside. "Once they got to go through and tour the farm and see how the plants are harvested and then distilled for oil, they couldn't wait to buy the products. They were all snapping up everything!" Kerry said.
Something New
That's when Kerry has an idea. After living near the military base where her husband had finished his service in the Navy, the Messers craved life in the country. However, after witnessing the sheer excitement of the bikers at the lavender farm, Kerry said to herself, "we might be able to turn this into something profitable by sharing it with others and double our joy the same way." And that's just what they did.
Dream Come True
However, before Kerry could turn her farm dream into reality, she needed a loan and she struggled to find support from traditional lenders. "We just kept getting knocked around like a hockey puck. It was as if they didn't want our business," she said. That's when a rural loan officer suggested connecting with Farm Credit.
"Once Farm Credit galloped in on their white steed, the day was saved. Our Farm Credit representatives understand the unique needs of farmers and have navigated our financing needs with eager anticipation rather than consternation. It's obvious that Farm Credit values relationships and a strong work ethic the way that we do," she said.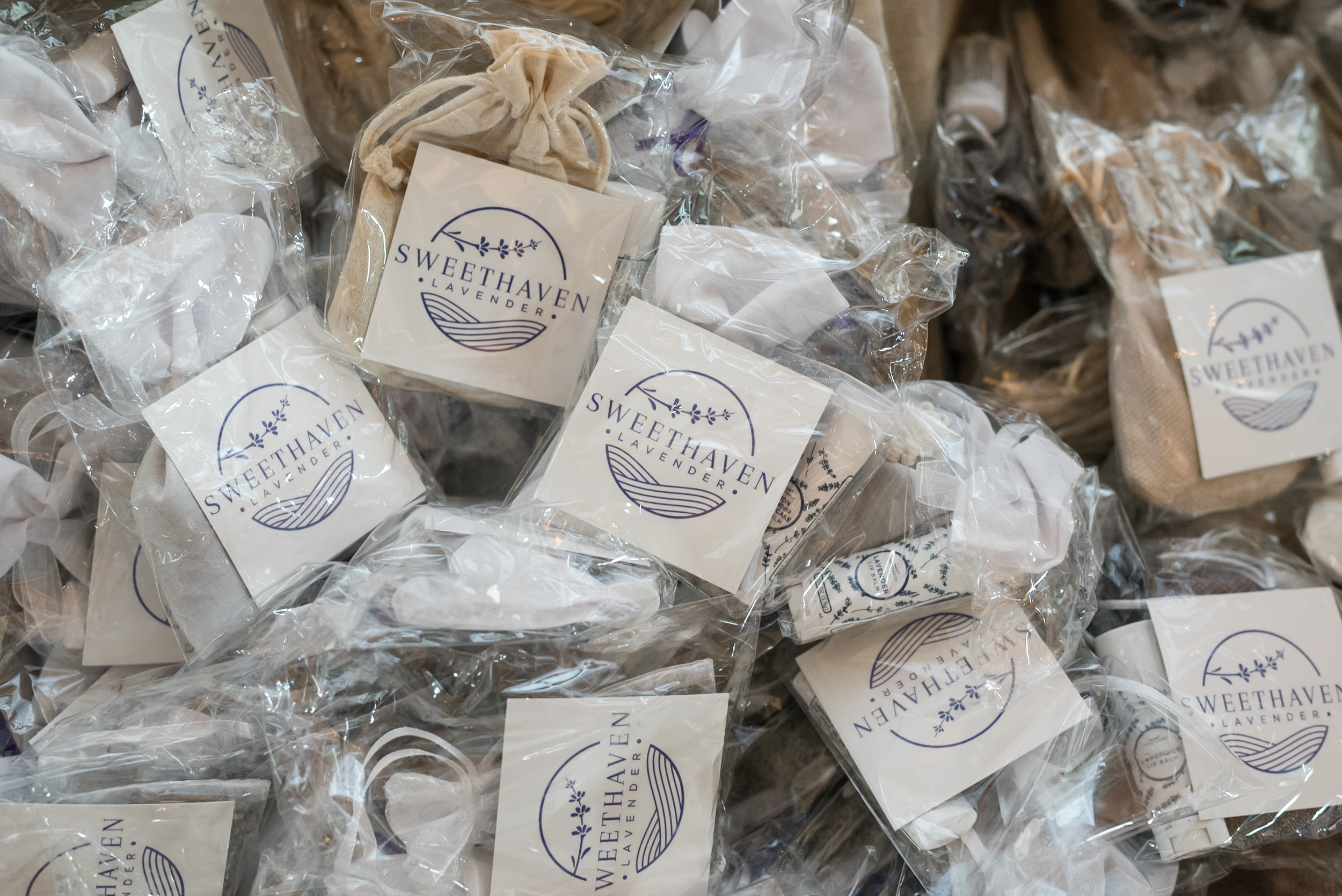 Getting to Work
With the support of Colonial Farm Credit, the Messers purchased a 134-acre property in James City County, Virginia, moved their family to the farm and got to work building their agritourism lavender farm. Kerry worried that her neighbors would be upset with the increase in traffic on their quiet country road, but instead, she has been overwhelmed by the support she is received. "Neighbors come and help us at the farm all the time. They'll just show up and ask what we need help with. It's become a real community farm," she said.
The Messers chose to homeschool their three children and hoped that life on the farm would add to their education in a way that city living cannot. "We wanted our kids to connect with nature and experience the joy of accomplishing something with your own two hands, seeing change and watching things grow. That's been a priority in our lives, but it's very difficult to accomplish in the city."
As Kerry looks to the future, she hopes that Sweethaven Lavender will continue as a family tradition, a destination where other families have the opportunity to take a break from the concrete and traffic lights to interact with nature just as she and her own family had so longed to do.
More stories from